Sports Groups
Everyone is a winner when you bring your sporting event to Howard County! Here you'll find: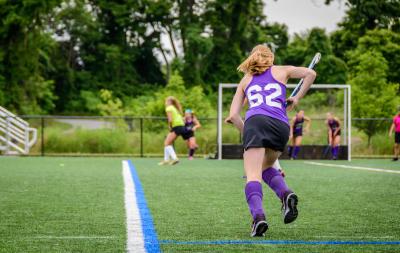 Retention and expansion are the name of the game in Howard County! Events like the Columbia Soccer Invitational, National High School Lacrosse Showcase and Iron Girl Triathlon continue to grow and expand!
Working with Howard County Tourism has elevated our events to the next level … the attention to detail and diversified lodging, dining, and entertainment options present our players and families more of a vacation type experience than strictly a sporting weekend. This is the principal reason why teams return year after year. – Elite Tournaments
*Photo field hockey player courtesy of Howard County Recreation & Parks 
Looking for a group discount for your next event?