Get entwined with wine this month and taste, make, learn or simply sip at great events and restaurants. March is Maryland Wine Month, we've got 4 ways you can enjoy wine in Howard County this month, no vineyard required.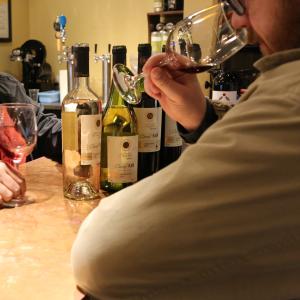 Tasting Wine:
Explore the history of wine at AIDA Bistro and Wine Bar  &  The Iron Bridge Wine Co. during the month of March, share your love of the food and wine industry.Not only can you enjoy wine from the bottle, but indulge in wine on tap. Offering a unique and highly sought wine list from all over the world. 
Making Wine :
Ever thought about the wine process? Or even how to make your own wine? Well, Tin Lizzie Wineworks is the number one place around for making your own special wine. Head winemaker Dave Zuchero and other instructors will guide you through the whole process from beginning to end. You will learn how to crush and ferment the grapes to labeling each bottle. The winemaking process can be very long, so make sure you bring your patience with you.Winemaking sessions start in Late April/early May. 
Enjoying Wine:
Do you enjoy a great happy hour? Do you enjoy visiting Old Ellicott City,MD?  If you are looking for small plates and wine, Pure Wine Cafe holds a Happy Hour each Tuesday- Friday from 4pm-6pm. You don't want to miss these awesome specials and events.Check out  Pinot's Palette  Howard County's premiere paint and sip location. Create amazing masterpieces with friends and family, while sipping fine wines. Do not forget to stop by The County Cork Wine Pub for amazing music, a night out with friends, or a romantic dinner.
Purchasing Wine: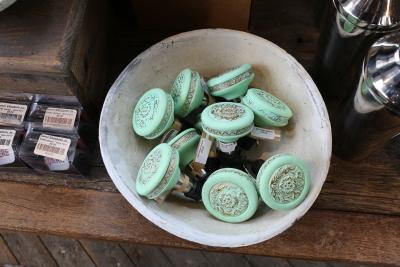 The Wine Bin , a unique boutique wine store located in Historic Ellicott City carries  a wide range of wines, to premium spirits and gourmet beers. Stop by The Wine Bin for an tastings of featured wines on a regular basis, while exploring the romantic language of wine. Do not stop at The Wine Bin, adventure down Main Street to Sweet Elizabeth Jane  for some amazing wine assortment: bottle stoppers, wine chillers, and sensational wine candles.