Getting fit outdoors is easy--and fun--here in Howard County. We offer plenty of outdoor hiking, kayaking, and canoeing spots all located right here. All you need to do is bring your gear and a good attitude.
Centennial Lake is an idea place to go canoeing, kayaking, and even fishing. This 54 acre man made lake is simply stunning, and a great location to dive into some aquatic fun. Looking for some dry land fun? Hike through Centennial Park, and take in the plus scenery around you!  You can walk, run or bike the 2.6-mile paved pathway that meanders around the lake or the 7.3 miles of interconnecting paved pathway that includes links to surrounding neighborhoods. Plus they event have equipment rentals, in case you don't own a kayak or canoe.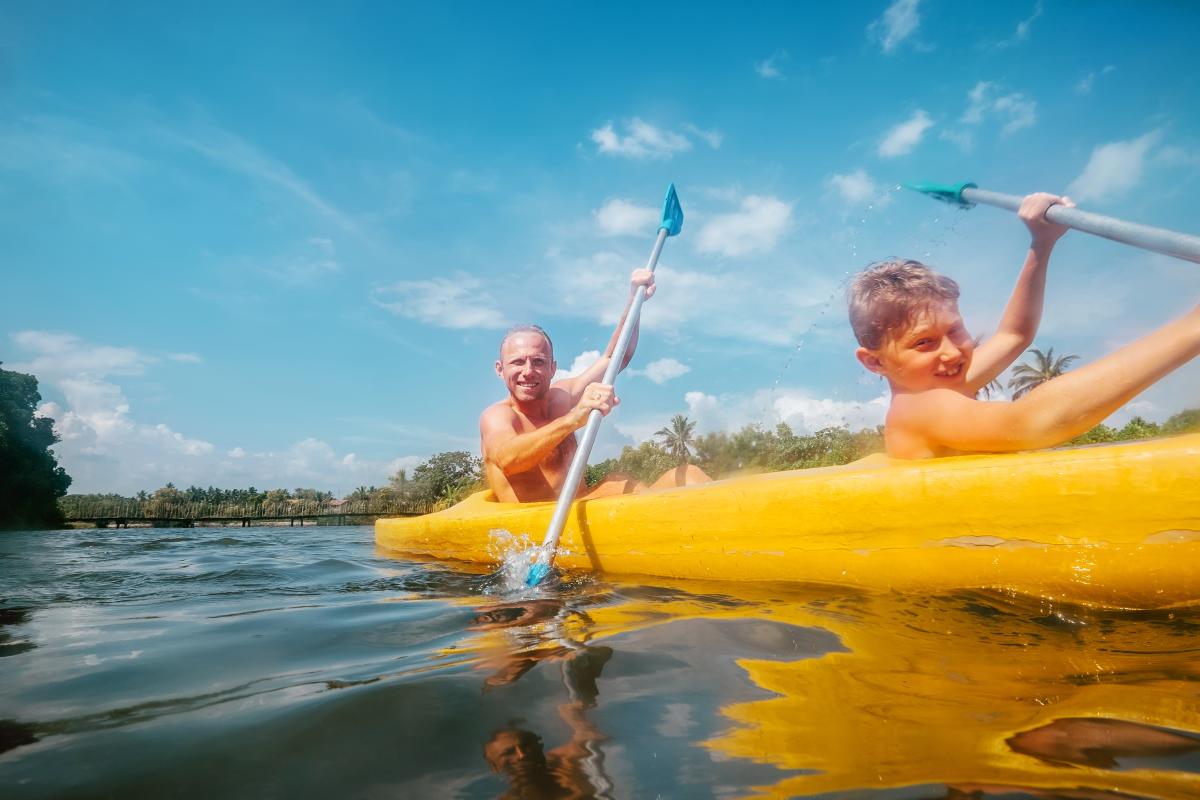 Patapsco Valley State Park also offers exceptional courses to canoe or kayak on, and is one of the most popular parks in the state. Enjoy miles of unparalleled scenic hiking, or take your bike out for some thrills with its rock and root hopping, steep switchbacks, killer stream crossings and 'lung busting' climbs that brings these thrill seekers back again and again. And don't forget about the park's swinging bridge, known to scare most people who cross it! 
Our other lush parks offer a chance for visitors to try their hand at other sports as well. From baseball, football, frisbee, horseback riding, and more. Check out our full listing here! Why not make a weekend out of it? With so many exciting adventures to take, you'll absolutely need more than way day to experience it all. Check out our extensive hotel listing to find the perfect hotel for your next weekend getaway!