It just so happens that the first ever Lakefront Film Festival will be coinciding with Howard County's Summer Restaurant Weeks!  With all of these restaurants being so close to many of the film festival theaters, it's a great opportunity to have a wonderful meal before or after a show. Many restaurants will be offering pre-fixe lunch and dinner menus from July 22nd to August 5th, while the Lakefront Film Festival takes place July 25th to 27th.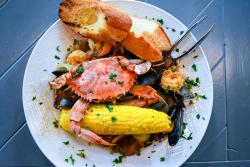 Seasons 52, located at The Mall in Columbia, serves fresh, in-season ingredients prepared with rustic techniques like oak fire grilling and brick oven roasting. The nearby Walrus Oyster & Ale house offers comfort classic seafood dishes in a space with ample natural light & industrial interiors. Clyde's at the Columbia Lakefront is classic American fare, with Restaurant Weeks options like roast chicken, shrimp and grits, heirloom tomato salad, and chocolate mousse. These restaurants are great choices for brunch, lunch, or dinner, and are all are all conveniently located to all of the film festival venues.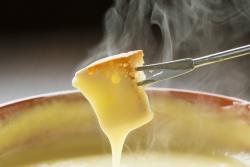 If you are looking to treat somebody to a romantic dinner before heading to the show, try 18th & 21st or The Melting Pot. 18th & 21st is a modern supper club with beautiful presentation, careful crafting, and perfect pairings to keep your night on beat; a truly unparalleled experience for the discerning and adventurous looking for a sophisticated evening. The Melting Pot is a fondue restaurant that has been a Columbia staple for diners seeking a more intimate experience. The Melting Pot provides an unforgettable, interactive dining experience that turns moments into memories.
A special 35th Anniversary screening of the Prince classic Purple Rain will be screening at 7:30 PM on July 26th.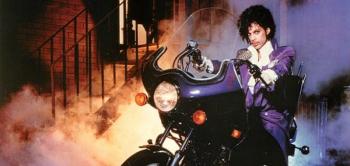 An official afterparty for the Festival's centerpiece "The Purple Rain Experience" will be at Union Jack's Columbia after the film. Put on your favorite Prince look or tribute and join the "Beautiful Ones" as you party like it's "1999".  Tickets for the screening and after party can be purchased here.  
Other highlights of the film festival include "17 Blocks" an award winning documentary film about a family's struggle with addiction and gun violence; "Blinded by the Light" a comedy-drama that tells the story of a British-Pakistani teen in 1987 London who finds courage and inspiration through the music of Bruce Springsteen; and "Netflix for the Culture", a panel celebration the cast variety of international content Netflix makes available.
The Lakefront Film Festival schedule can be found here.
All information on Restaurant Weeks, including all participating restaurants, menus, and faqs, can be found here.