Join in the festivities and family fun in Downtown Columbia and the Merriweather District this holiday season. 
Color Burst Ice Rink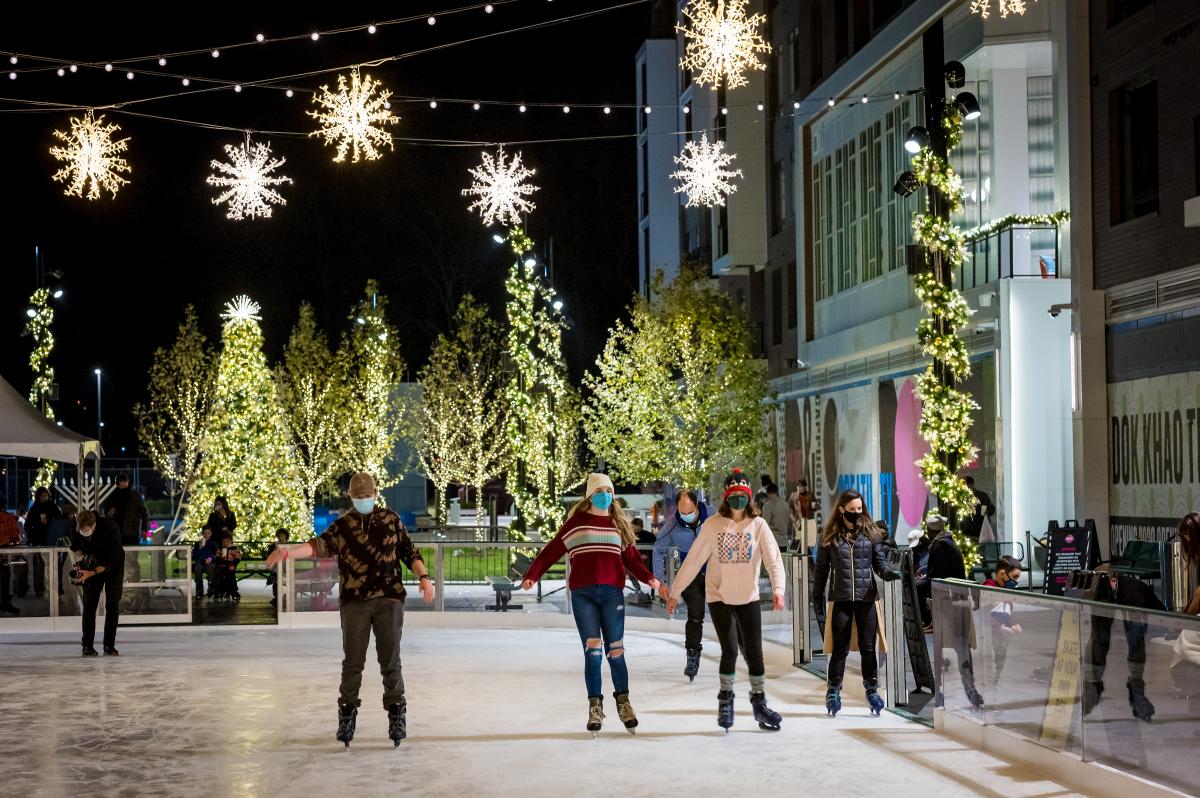 The Color Burst Ice Rink at Merriweather District is back for the 2021 – 2022 season! There will be plenty of celebrations and themed events throughout the season, as well as music and pop-up food and beverage.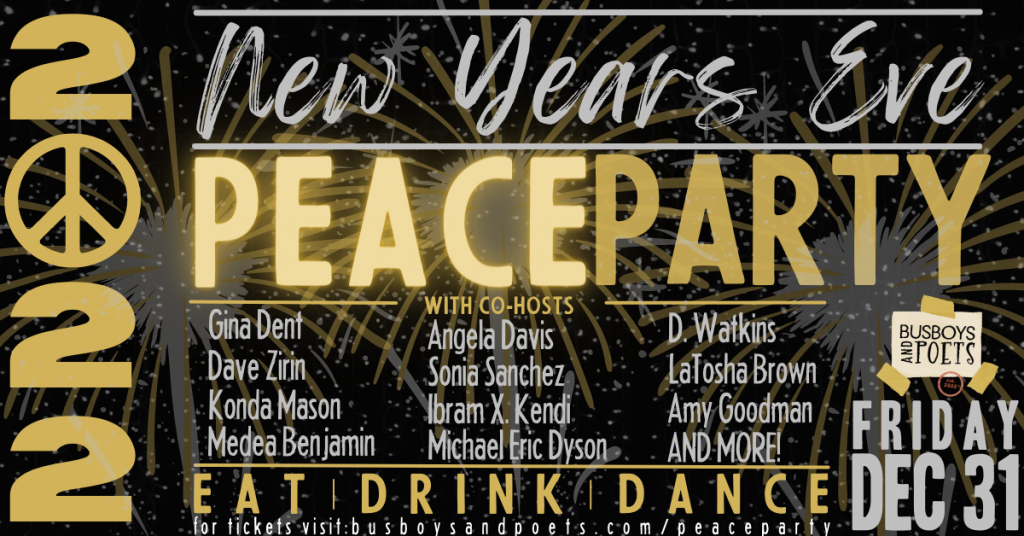 Busboys and Poets is a community where racial and cultural connections are consciously uplifted, a place to take a deliberate pause and feed your mind, body and soul, and a space for art, culture and politics to intentionally collide.
This New Year's Eve, watch the ball drop with some of the hottest peace activists and literary powerhouses of our time! Enjoy Live Music, DJ, Food, Party Favors, and a Midnight Champagne Toast, with guests and co-hosts Angela Davis, Ibram X. Kendi, Gina Dent, Amy Goodman, Medea Benjamin and more. 
Symphony of Lights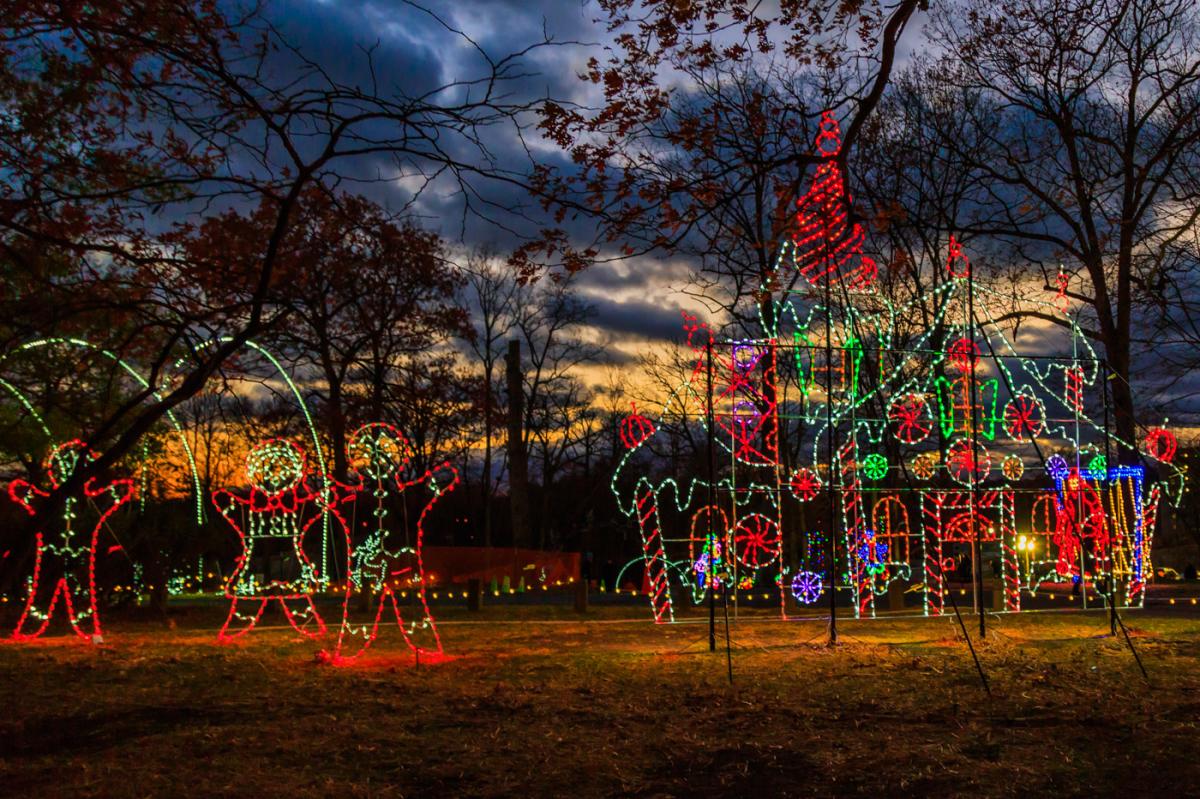 The Symphony of Lights has been a time-honored Howard County holiday tradition set in the historic Merriweather Post Pavilion. Made up of more than 300,000 bulbs, this family-oriented spectacular is a dazzling display of larger-than-life animated and stationary holiday light creations. With the addition of new lights and a refreshed course, your time walking through the twinkling, winding path will surely be a night to remember!
A portion of proceeds from this event benefit the Howard County General Hospital.
Cured approaches the familiar concept of the neighborhood corner bar from a fresh perspective. Featuring humble takes on classic comfort foods and a bar program where craft cocktails and craft beer are easy and approachable. 18th & 21st is a prohibition era supper club reimagined with live music, elevated dining, and speakeasy inspired cocktails. 

If you're looking for the perfect way to celebrate the New Year, look no more. 18th & 21st will be hosting a New Years Eve dinner with an elegant 4 course pre-fix menu, music, and fun. 
Cozy up this winter with the warm spices of Clove and Cardamom, one of Merriweather Districts newest restaurants. We recommend the Harissa Glazed Lamb Chops, Tandori Shrimp Tacos, and the signature Clove and Apple Cake with Cardamom Ice Cream. 
Stop by the Mall in Columbia this holiday season and celebrate the most wonderful time of the year! There will be holiday events, festive photos with Santa, and everyone's favorite Beary Merry Scavenger Hunt! See whats happening this holiday at the Mall in Columbia here
*header photo image credited to Merriweather District