The heat of summer has settled in and all things cool are, well cool. In Howard County you'll find more pools then you could visit in a week, the perfect spots to stop for an icy treat, plenty of air conditioned fun and much more. Plan a daytrip or make a weekend of it. It's time to take advantage of these sunny days and balmy nights. 
The Columbia Association boasts 23 outdoor and indoor swimming pools (including two Mini WaterParks).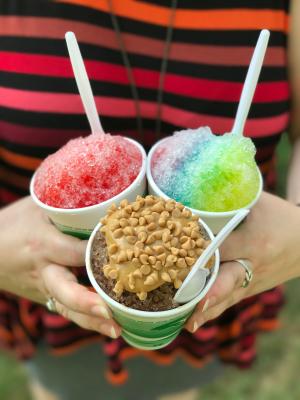 Soft Stuff and ScoopAHHdeedoo in Ellicott City offer creamy, dreamy treats when ice cream cravings hit. If you're looking for something a little more icy, The Snowball Stand in Woodstock, MD is a nostalgic spot, don't forget the marshmallow fluff! Cindy's Soft Serve in Elkridge is ready to serve you soft-serve cones & sundaes, plus many flavors of snowballs.
Along the Howard On Tap craft beer trail you will find 10 unique craft beer attractions each with a selection of cold brews to help you beat the heat. Little French Market makes a mean fresh squeezed lemonade. Bean Hollow offer many flavorful smoothies and ice cream. Many restaurants are offering Garden-to-Glass cocktails during Howard County Restaurant Weeks. The promotion runs July 24 through August 7. Venture to an old favorite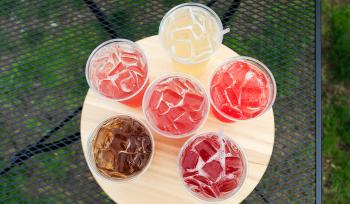 or try something new. It's too hot to cook anyway. 

When it's even too hot for a trip to the pool. Head indoors for some air conditioned fun. Autobahn Indoor Speedway and Monster Mini Golf offer unique experiences and a little good old fashioned competition. If you're looking for something a little more challenging yet mysterious, you'll find it at Breakout Games. At The Mall in Columbia and Historic Savage Mills  you'll find shopping and dining all under one heat-blocking roof. Toby's Dinner Theatre's current production of Joseph & the Amazing Technicolor Dreamcoat is being touted as not to be missed summer fun!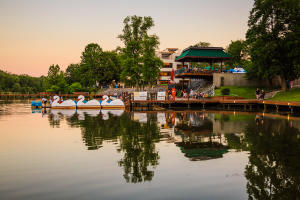 Once the sun begins to set and the day's heat begins to ease, find a patio to enjoy the sunset and a cool waterside walk, visit one of Howard County's lakes. Several offer boat rentals too. After dinner, retreat to one of the area's hotels or B&Bs to rest up for another day of fun in the sun.