As the cold dark days of winter come to an end, and the first signs of spring start to appear, many of us are itching to come out of our quarantine hibernation and reacquaint ourselves with the world. There is a lot in store for Howard County in 2021: exciting new projects in Downtown Columbia, a revitalized Historic Ellicott City, and countless new businesses throughout the county. Let us be your guide to the top spots for HoCo in 2021!
Downtown Columbia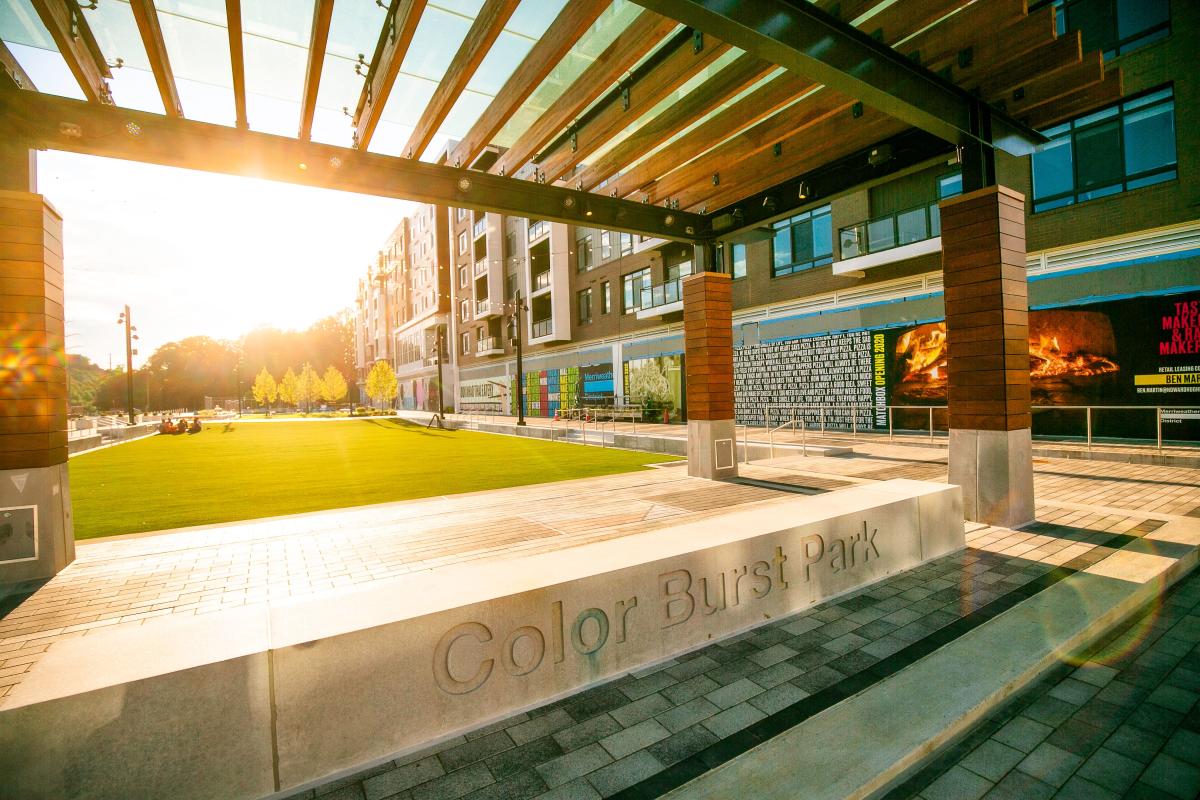 In 2010, Columbia entered into the beginning stages or its Downtown Columbia Plan, an initiative to guide and develop Downtown Columbia into a thriving center of community, commerce, and culture. The fruits of this initiative are starting to bear, and 2021 will continue to see exciting new developments. Merriweather Post Pavilion and the surrounding Symphony Woods have been transformed into the new Merriweather District, including the new Color Burst Park, a outdoor open use space featuring colorful art installations.
Busboys and Poets, a cultural hub for artists, activists, writers, thinkers and dreamers, is scheduled to be open spring/summer of 2021. 
Also coming soon to Downtown Columbia will be a new Arts and Cultural building that will include a new Toby's Dinner Theatre, black-box children's theater, rooftop performance space and classrooms for the Columbia Center for Theatrical Arts.
Historic Ellicott CIty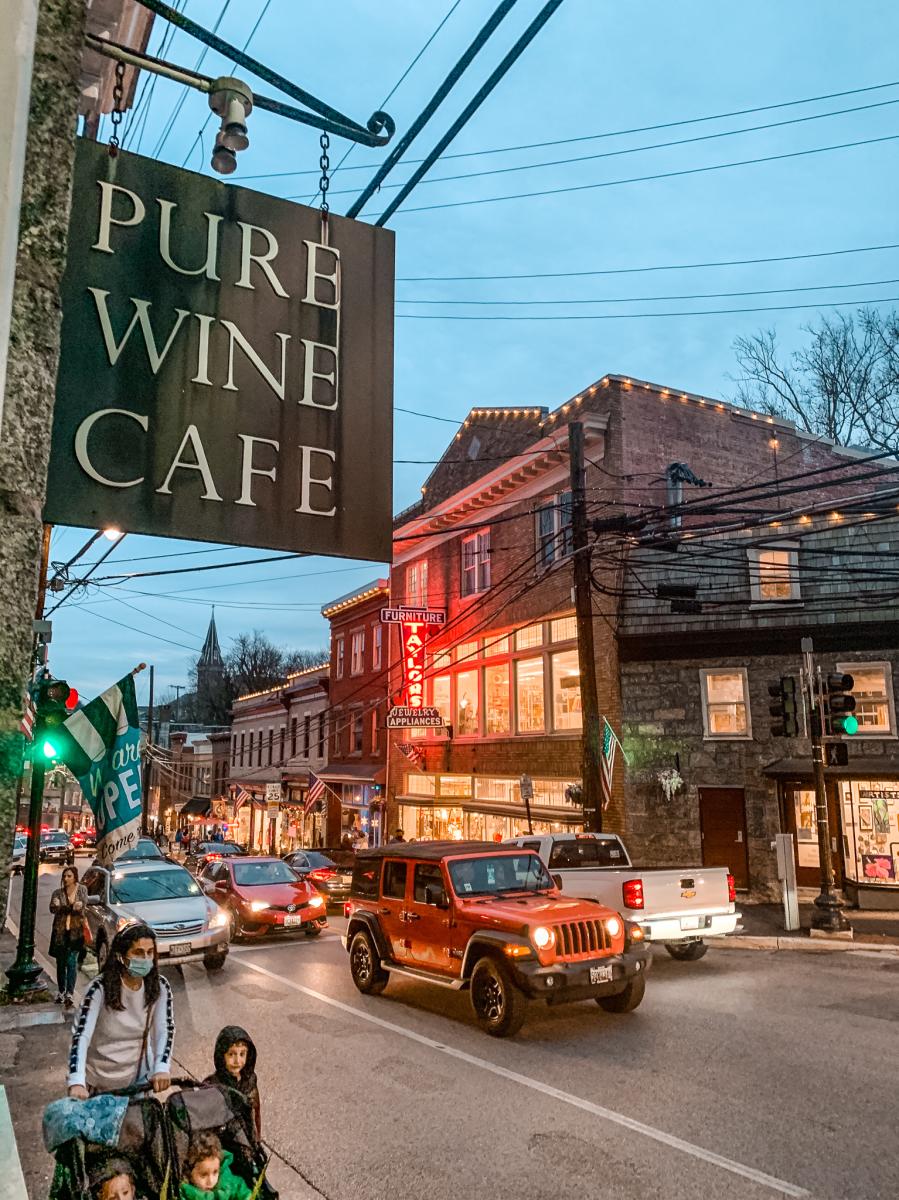 Photo Credit: Stays & Getaways 
Historic Ellicott City has been through quite a bit over the past few years, but the tight knit community of artists, shop keepers, restaurants, service providers and museums continue to persevere. Stop by to check out what's new, like the renovated Phoenix Upper Main, which was featured in 2020 on Gordon Ramsay's Hell's Kitchen, or Unusual Company, which provides award-winning gelato, augmented reality experiences, unusual shirts, accessories, and art from local artists to the Ellicott City, MD area.
Tours of Ellicott City run throughout the year and are a great way to introduce yourself to the town, its history, and what's new or coming soon. 
Clarksville Commons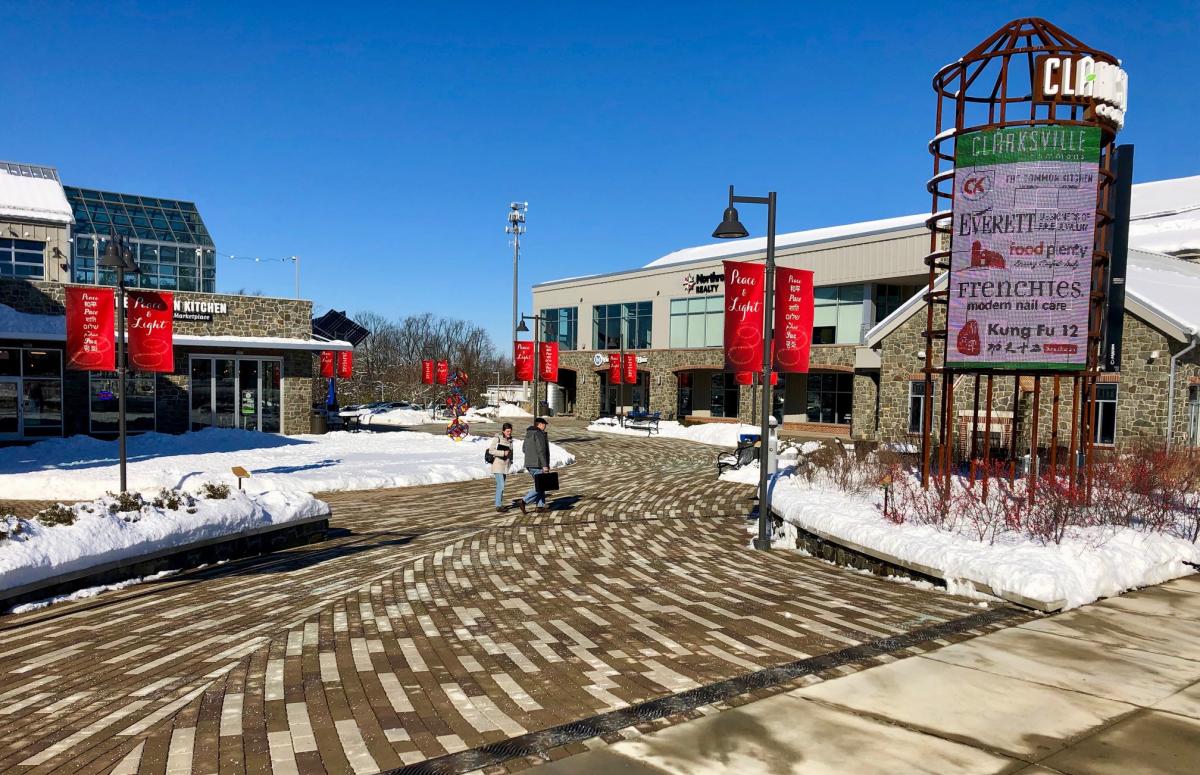 Photo Credit: Clarksville Commons
Clarksville Commons is a mixed-use, environmentally sustainable community center located on Rt 108 in Clarksville, MD. Beautiful stone buildings, grassy areas, seating and an outdoor fireplace help connect you to passionate and creative restaurateurs, retailers and businesses. Already located in Clarksville Commons are Bushel & a Peck, a delightfully comfortable dining and drinking experience, celebrating what grows, swims, and grazes in the Chesapeake Bay watershed. Common Kitchen, a food hall and marketplace featuring worldly cuisine and products such as Koshery by Misteka, Tasty Empanadas, Foodfricana, and many many more. 
Make sure to check out our 2021 Visitor Guide for the best info on all HoCo has to offer in 2021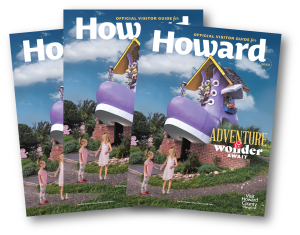 Photo Credit: Main Image- Merriweather District/ Howard Hughes