Whether you're looking for a complete relaxation or full-out adventure, you'll find events and activities to fill your days during Spring Break in Howard County! Start by planning your family getaway with some awesome tips on attractions, restaurants, and much more! 
Pamper Yourself this Spring:
Pamper yourself at one of Howard County's soothing spas or wellness retreats. Go for yoga at Haven on the Lake, relax for a bit at The Salt Sanctuary of Maryland, or enjoy a treatment at The Spa at Turf Valley or The Massage Boutique.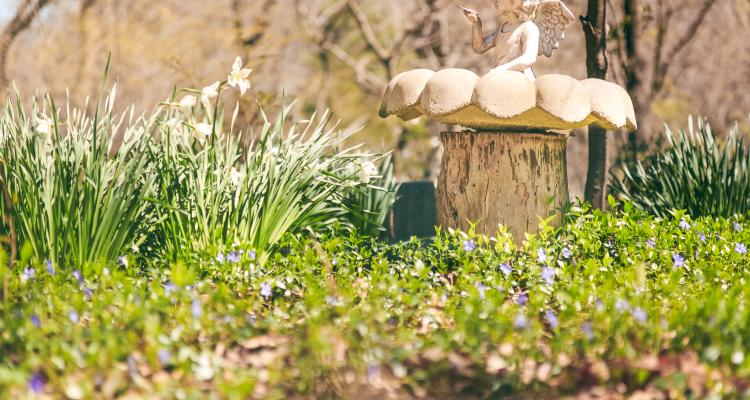 Get Out and See the Scenic Views in Howard County:
Go petal peeping in the afternoon. Depending on the timing of your visit you'll be able to find various types of blooms. In March and early April, enjoy colorful daffodils at Whipps Garden Cemetery or at various locations in downtown Columbia. There are 20,000 daffodils planted throughout town. We'd recommend venturing to Lake Kittamaqundi for an easy way to take in the color. In mid-April, Howard County's 1,800+ Kwanzan Cherry Blossom trees will bloom and add pretty pops of pink everywhere.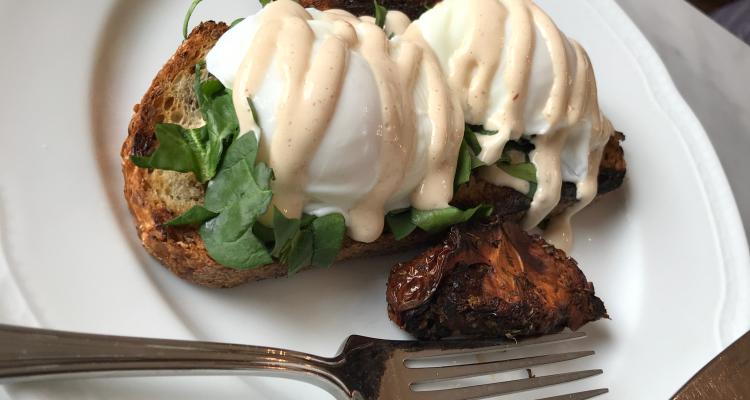 Venture Out for a Nice Hike:
In the afternoon, venture to any of Howard County's great restaurants. You'll find locally grown Spring produce featured on many menus, before venturing to Patapsco Valley State Park for a nice hike. 
Ready to make plans? Find your perfect home away from home at a local hotel or B&B here.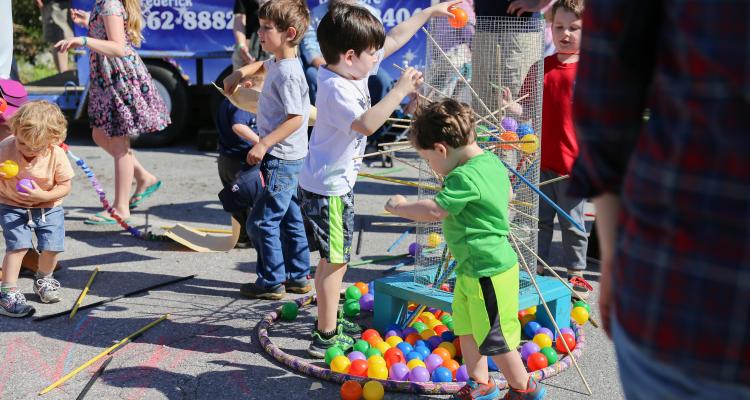 Family Fun:
Looking for something to do with the kids during Spring Break? Howard County has a number of great options for families of all sizes.
Glow Night
Launch Trampoline Park
Join Launch for endless jumping, dodging, and ducking, in a glow light setting! Guests are encouraged to wear glow reactive wear or white clothing.
Spring Break Drama Camp
Drama Learning Center & Red Branch Theater Company
From March 30th and April 2 & 3, your kids can participate in their Superhero School's Out Workshop! Students will create their own superhero, and participate in scenes and songs. There will also be arts and crafts, games, movies, and more!
Friends of the Whipps Cemetery & Memorial Gardens
Daffodil Day on Saturday, March 31, 2018, welcomes in spring with thousands of daffodils throughout the cemetery.  A daffodil demonstration garden feature all 12 classifications of daffodils.
Kids Fest
MeadowBrook Athletic Complex
Have a blast with the entire family at the 4th annual Kid's Fest. Sports instruction, games, activities, arts and crafts, food, and much more await.
Rails, Mills, and Hills Spring Break Excursion    
B&O Ellicott City Station Museum
Are you looking for something interesting to do over Spring Break? Come join us at the B & O  Ellicott City Station Museum for a week of history, craft from the past and old time games!
Spring Fest
Ready to make plans? Find your perfect home away from home at a local hotel or B&B here.