Inauguration Day 2017 
Finding an affordable, upscale hotel for the 2017 Presidential Inauguration near Washington DC is easy. Howard County, Maryland is a short 45 minute drive to the Capitol or less than a 1.5 hour mass-transit commute. Howard County hotels include reasonable rates, safe locations, free parking, and other amenities that make them more reasonable than other options.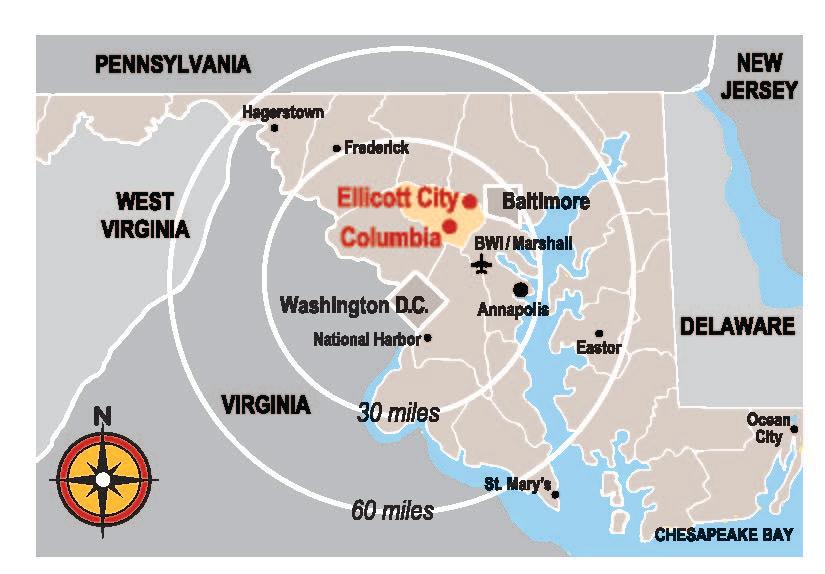 Howard County is the green in between Baltimore & DC, making it the perfect place to escape after the excitement of the city or relax after braving the crowds. You'll find less crowded restaurants serving world-class meals made with delicious local ingredients and plenty of fun for family members of all ages. 
Getting Around
Howard County is within 50 miles of three major airports. 
BWI Thurgood Marshall Airport - 17 miles
Washington Dulles International Airport - 50 miles
Ronald Reagan Washington National Airport - 37 miles
Getting Around By Car:
If you're planning on traveling through the region by car, Howard County is a strategic location to start. Howard County hotels are only 20 minutes from the Washington beltway and I-95 runs directly through Howard County.
Taxi Service and On Demand Car Services like Uber and Lyft are also available in the area. 
Public Transportation Options:
There is a commuter bus that departs from downtown Columbia and delivers passengers to multiple locations in Washington DC. Suggested bus pick up locations are The Mall in Columbia and the Broken Land Park & Ride East Lot. 
Start your journey into DC at an area Metro station and avoid the highway traffic. The Glenmont, Greenbelt and Wheaton Metro Stations are all less than 15 miles from Columbia. 
Parking in the city will be extremely limited on inauguration day. It is recommended to take public transportation into the city. It you prefer to drive and park closer to the city, Fort Totten and Silver Spring stations are options to consider. 
The Metro will open at 4 a.m. and close at 2 a.m. on Inauguration Day.
Metro will provide 17 consecutive hours of rush-hour service - from 4 a.m. until 9 p.m. Peak fares will be in effect during the entire time. You can save time by ordering your SmarTrip® Metro fare cards ahead of time.