Welcome to Howard County, Maryland, one of the most vibrant counties in America.  From historic towns such as Savage and Ellicott City, to the dynamic communities of Columbia and Elkridge, to rural Woodstock and West Friendship, Howard County has something for everyone.
Howard County is a safe place where families can plant roots and enjoy one of our nation's top public school systems.  In fact, Columbia and Ellicott City are rated consistently among America's best places to live by Money Magazine.  Moreover, in 2018, Columbia earned recognition as the #1 safest city in America by Wallet Hub. 
Our diverse and inclusive community is matched only by our diverse and breathtaking landscapes, with hundreds of miles of walkways and bike paths, idyllic wooded settings for picnicking or hiking along the rivers in Patapsco Valley and Savage State Parks, local parks and lakes.   
Beyond the beautiful neighborhoods and parks, Howard County offers unmatched community amenities and services for residents of all ages exploring education, arts, sports, health and wellness, and more.
Our business-friendly environment is the perfect place for people to both work and live. Local small business owners are encouraged to set up shop in Howard County; and our commercial and mixed-use centers such as Gateway Business Park, Downtown Columbia, and Maple Lawn are hubs for cutting edge, innovative companies.
Located in the center of Maryland, Howard County is the center of the Baltimore-Washington Metropolitan Region, and, the center of your next vacation, business trip, or conference. Whether you like to dine, shop, visit museums, or enjoy live music, Howard County has just the activities you enjoy.
From our central location, to the diversity of the people, communities, and geography, there truly is no place like Howard County in the world.  I  encourage you to explore all that our remarkable county has to offer.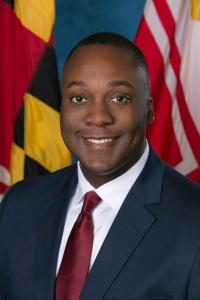 Howard County Executive Calvin Ball