A Glimpse of Elkridge
Welcome to Elkridge, a captivating destination that effortlessly blends natural beauty, diverse cuisine, and unforgettable experiences. Situated in Howard County, Elkridge's prime location offers easy access to Baltimore, Washington D.C., Thurgood Marshall BWI Airport, and a multitude of exciting attractions in every direction.
History enthusiasts will be captivated by Elkridge's deep-rooted past. The area is home to the iconic Thomas Viaduct, the world's largest multiple-arched stone railroad bridge with a curve, serving as a testament to the area's engineering heritage. Elkridge embraces its historical significance and seamlessly blends old-world charm with contemporary amenities.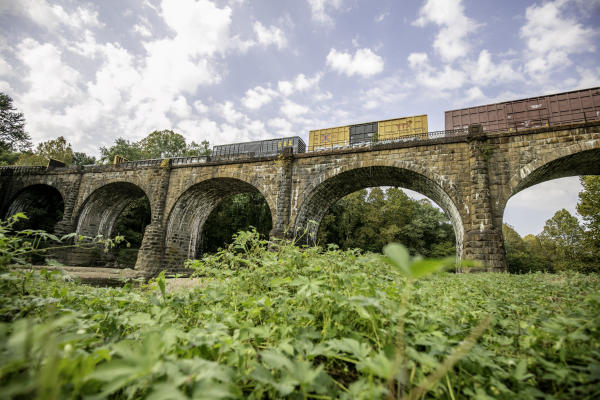 Thomas Viaduct
Nature enthusiasts will find their paradise at Patapsco Valley State Park, a renowned gem boasting over 16,000 acres of breathtaking scenery and an extensive network of 200 miles of trails. Immerse yourself in nature's splendor as you explore Cascade Falls, the Swinging Bridge, and ancient ruins, creating cherished memories along the way.
Elkridge's culinary scene is a delightful fusion of flavors from around the world. Whether you seek the comforting ambiance of Rathskeller's German cuisine, where delectable schnitzels and craft beer await, or the relaxed atmosphere of Mutiny Pirate Bar and Island Grille, where classic bar food with a Caribbean twist takes center stage, Elkridge offers an array of dining options to satisfy every palate. Don't miss the chance to sample exquisite baked goods from the talented team at Kupcakes & Co, who showcased their skills and secured victory on the esteemed Cooking Channel's Cake Hunters.
For an unparalleled dining experience or a memorable event, The Elkridge Furnace Inn beckons from within a historic eighteenth-century mansion, nestled alongside the serene Patapsco River. The venue exudes elegance and charm, ensuring an unforgettable atmosphere for any occasion.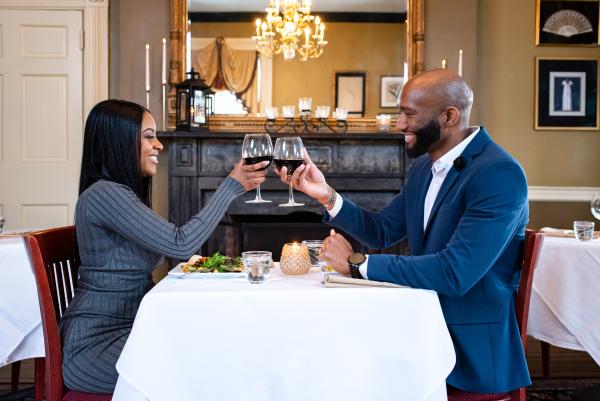 Elkridge Furnace Inn
Meanwhile, Belmont Manor & Historic Park seamlessly blends colonial allure with picturesque landscapes, creating a captivating setting for weddings and private gatherings, steeped in Maryland's rich history.
Elkridge offers more than just culinary delights. Embark on a journey of relaxation at the Salt Sanctuary of Maryland, where the tranquil salt cave provides a serene retreat for clearing the mind and rejuvenating the body. Families seeking entertaining adventures will find excitement at Monster Mini Golf, an enchanting venue filled with captivating creature-themed decor, offering mini bowling, laser tag, and an eighteen-hole course—a perfect destination for a wide range of events.
Elkridge's warm and welcoming atmosphere, combined with its scenic landscapes, engaging activities, and diverse culinary experiences, make it an extraordinary place to live, work, and explore. Discover the perfect balance between history, recreation, and modern amenities as you embrace all that Elkridge has to offer.