Want to escape from the typical vacation cliches or discover some of the best and unique places hidden in your backyard? Check out some of our favorite hidden gems in Howard County!
Though just a few miles west of Baltimore City limits, Howard County feels a world away, making it an appealing, affordable choice for a rejuvenating daytrip with friends, a romantic weekend escape or a fun-filled family getaway.
Umi Sushi, located in the heart of historic Ellicott City,  offers outdoor patio dining, takeout and delivery of some of the best sushi and Japanese cuisine in Howard County. In it's neon lite lounge, Umi Sushi celebrates out of the box fusion sushi like the Baltimore Roll with shrimp, crab, and old bay or the Pink Lady, wrapped in a blush hued soy paper. Their signature poke bowls and bento boxes make wonderful lunch options for carryout or delivery. Katsu, Hibachi, Udon, and Tempura round out the menu, making sure no matter your palette, you are guaranteed a diverse and plentiful selection of tastes.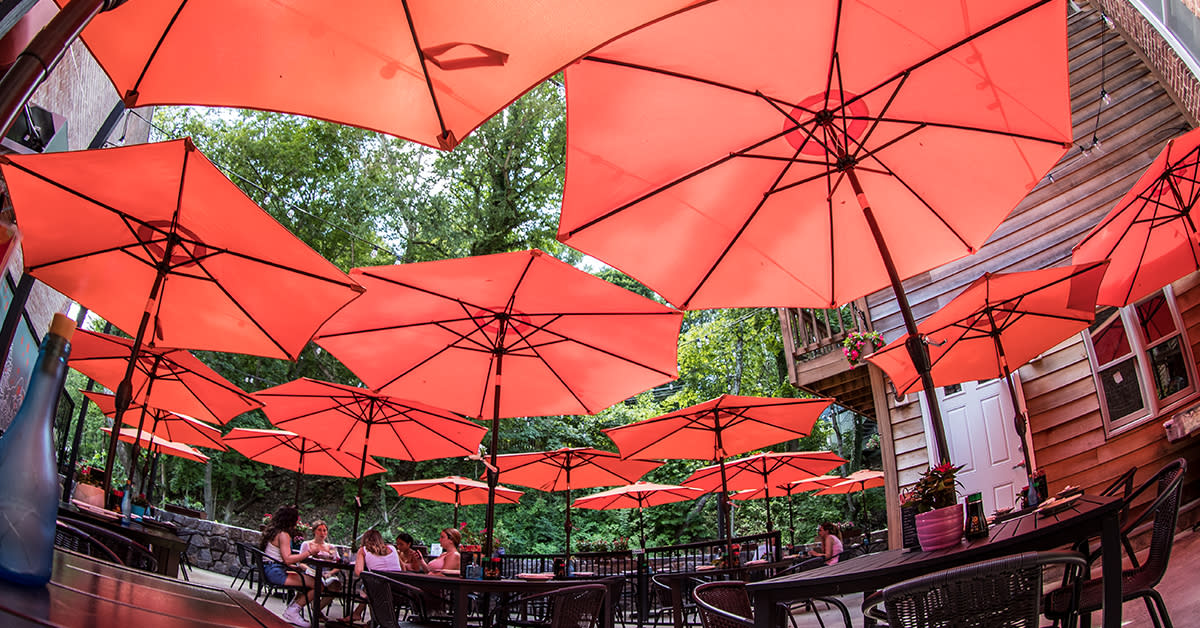 "I wanted the gallery to be a place of refuge, a sanctuary from the outside world. My hope is that people find art in the gallery that speaks to them… means something to them…and then take it home to their sanctuary."  - Robin Holiday
Robin Holliday opened HorseSpirit Gallery in Savage Mill in 2018, where she now represents over 45 local artists in a beautiful, large, open space. The eclectic art collection includes paintings, sculpture, photography, glass, mosaics, jewelry, ceramics, woodworking, and fiber and wearable art. In this new location.
Downtown Columbia has seen a lot of changes over the past few years, including the development of the Merriweather District. Merriweather District is a new cultural collective; a place to imagine and create, a place to enjoy food, music, books and art, a place to inspire each other, a place to call home. 35 acres of mixed-used development populated with chic shopping venues, trendy restaurants, urban art, sleek residences and open grassy areas where visitors can sit outside, relax in the fresh air and soak up a little sunshine. Discover the unique art and outdoor experiences Merriweather has to offer like The Chrysalis and Color Bursts of Joy. 

Part of the Patuxent Watershed, Scott's Cove in Scaggsville offers scenic views of the river with picnic tables, recreations and playground areas, boating access and many nearby hiking trails. Scott's Cove is perfect for birdwatching, kayaking or canoeing, fishing, and so much more.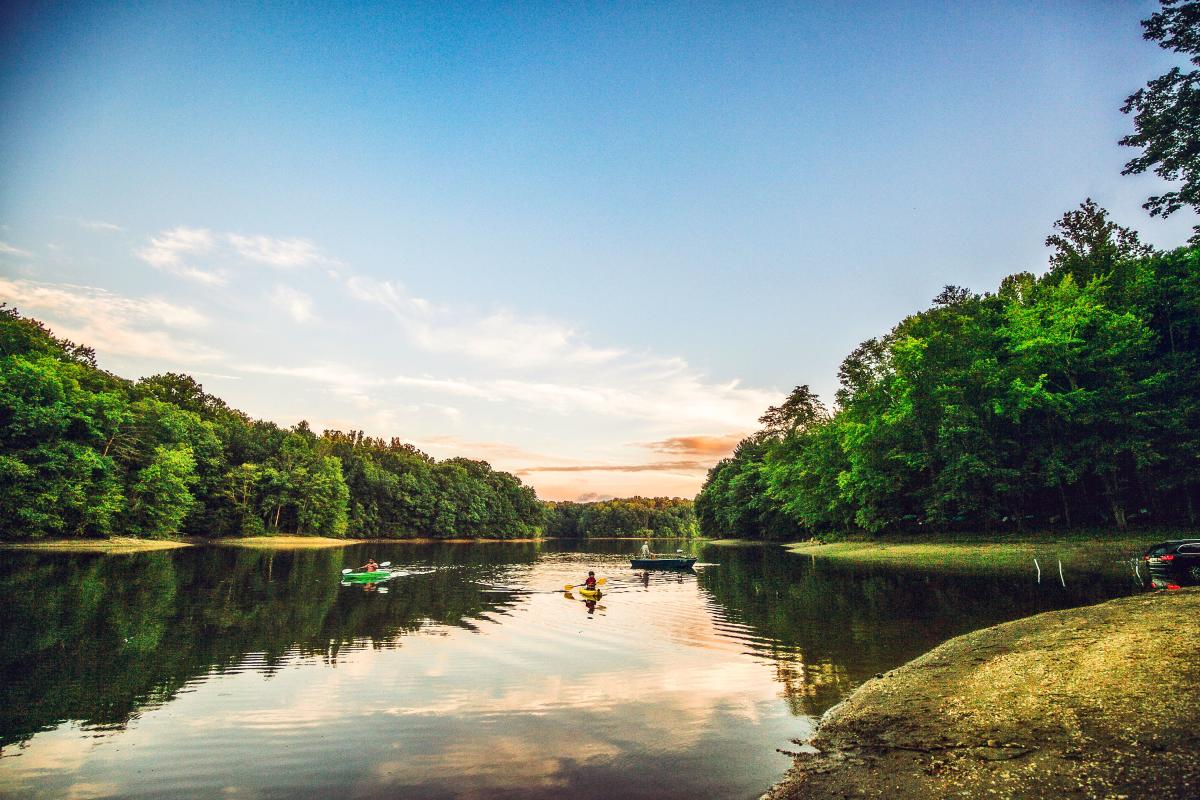 Built in 1869, The Bollman Truss Bridge was an integral part of the original B&O Railroad and one of the first iron bridges built in the country.  It sits over the Little Patuxent River at Historic Savage Mill and Trail. The Little Patuxent River trail is a perfect day spot, with locations all through the trail for fishing, swimming, and hiking.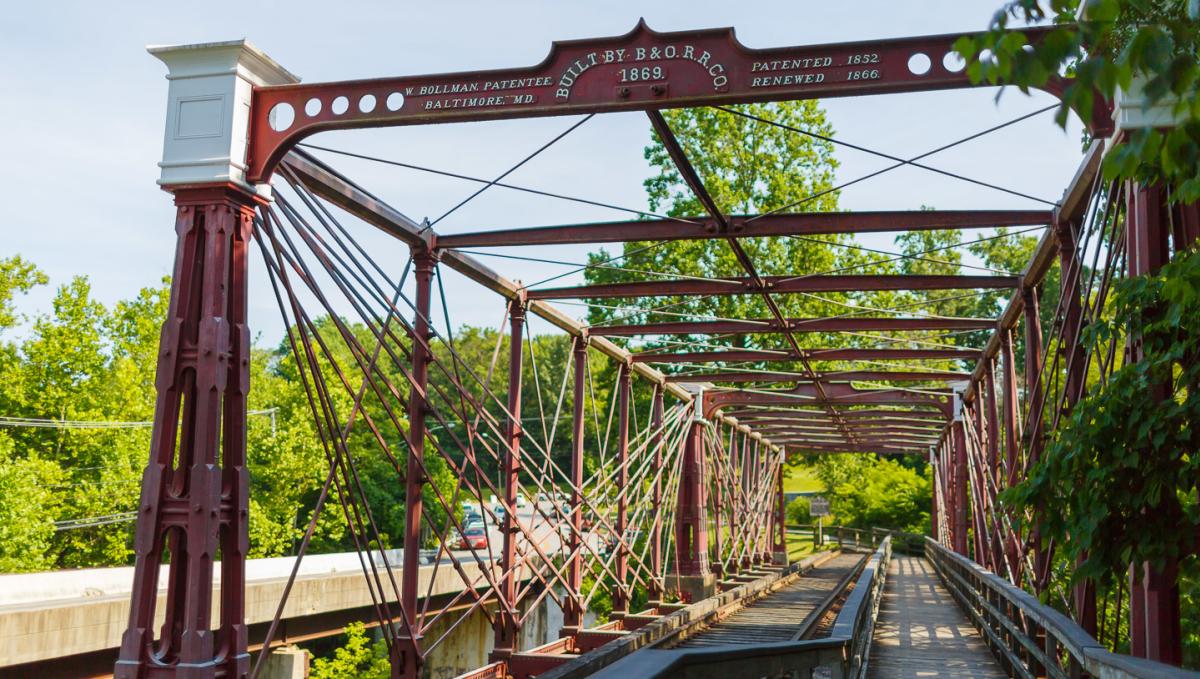 If one day's not enough to see, taste and do everything you want to experience in Howard County, why not make a night or weekend of it? The Turf Valley Resort in Ellicott City boasts luxurious accommodations and amenities like a full-service spa, indoor and outdoor pools, tennis courts and on-site dining options on a bucolic lakefront property. See a full list of hotels in Howard County here.