Want to escape from the typical vacation cliches or discover some of the best and unique places hidden in your backyard? Check out some of our favorite hidden gems in Howard County!
Though just a few miles west of Baltimore City limits, Howard County feels a world away, making it an appealing, affordable choice for a rejuvenating daytrip with friends, a romantic weekend escape or a fun-filled family getaway.
Long Reach Village Center
There is a Renaissance happening at the Long Reach Village Center. Part of a county planned renovation, LRVC is fastly becoming an arts and cultural touchstone in Howard County. DoodleHATCH is a one-of-a kind destination for kids, adults who wish they were kids, and visitors seeking something new and different to do. A pretend store for the mythical creatures of fairy tales, ghost tales, and other worlds, it is an interactive walk through fantasy realms. Columbia Art Center offers a wide variety of art classes and workshops for all ages and skill levels, plus exhibitions and events. As well as the African Art Museum of Maryland, which recently relocated to the village center.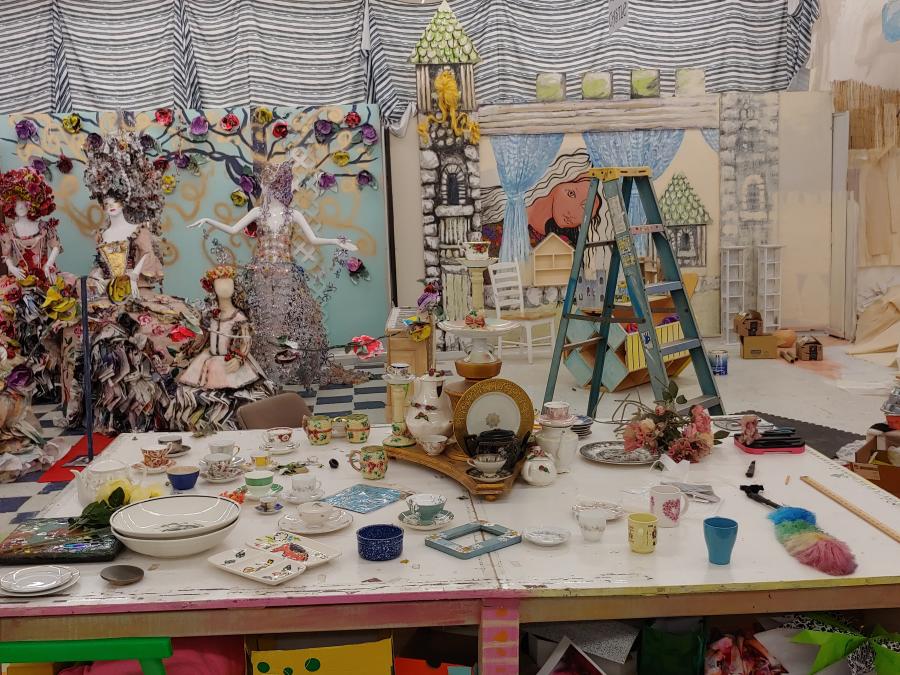 Historic Ellicott City is the premier destination for foodies in Howard County, with an abundance of great restaurants, coffee shops, cafes, specialty gourmet shops, and ice creameries. With classic gastro pubs like Phoenix on Upper Main and Manor Hill Tavern, to international cuisine at Syriana Cafe and Umi Sushi, every pallet and taste will be pleased. Check out listing of Ellicott City eateries here, and find your hidden gem.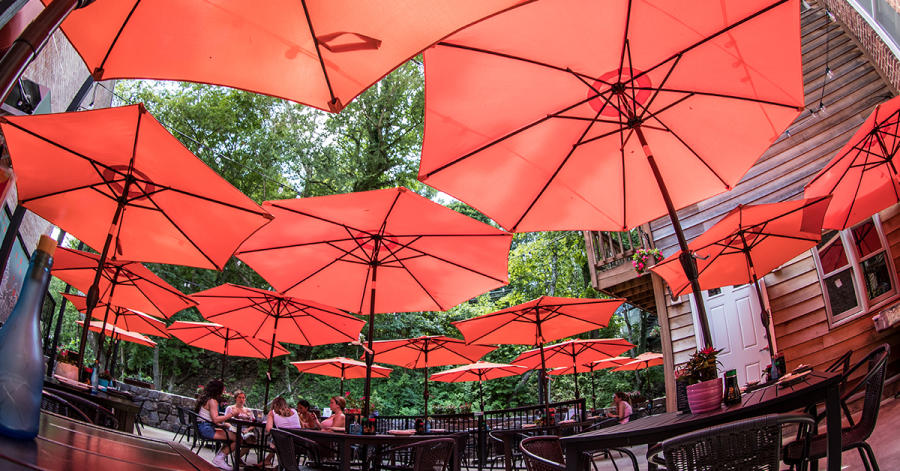 The Common Kitchen offers a unique food experience with international cuisines and universal favorites. A casual environment offering exquisite food. A place where everyone in your group can order from a different vendor before you all land at the same table. Come in, be comfortable, stay a while, make this your place too. Over 10 vendors occupy the mixed used space such as Tasty Empanadas, which serves up traditional Paraguayan homemade dishes, Koshary by Misteka, a mediterranean inspired brand on a mission to create great food while providing economic stability to refugee women, and Foodricana: Taste of West Africa, which features classic Nigerian dishes like Jollof Rice and Pounded Yam. 

Elkridge, Maryland is the oldest settlement in Howard County, founded as Elkridge Landing in 1690. The Elkridge Furnace Inn and Garden House, located in an 18th-century manor home offers a beautiful colonial backdrop for elegant New American dining. The Elkridge area of the Patapsco State Park is a highlight of the park, featuring the Thomas Viaduct as well as an ever popular swinging bridge.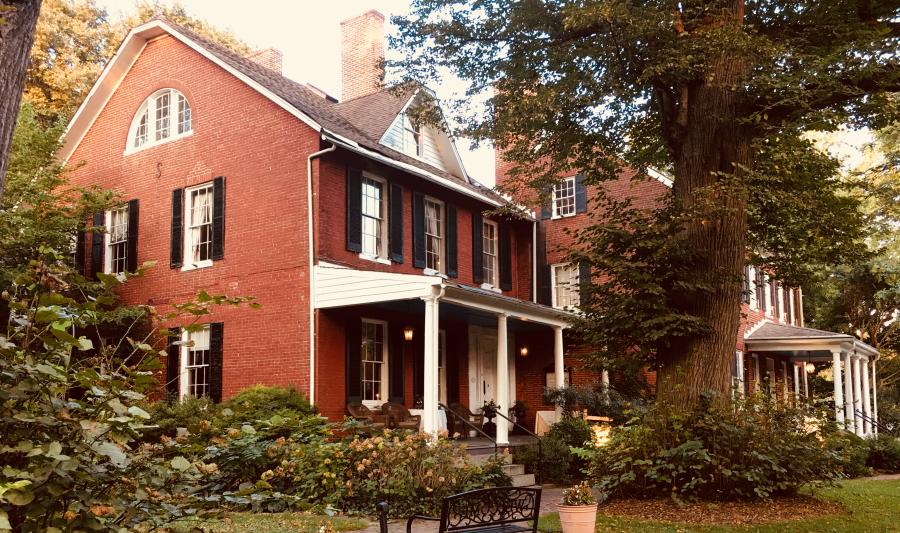 Downtown Columbia has seen a lot of changes over the past few years, including the development of the Merriweather District. Merriweather District is a new cultural collective; a place to imagine and create, a place to enjoy food, music, books and art, a place to inspire each other, a place to call home. 35 acres of mixed-used development populated with chic shopping venues, trendy restaurants, urban art, sleek residences and open grassy areas where visitors can sit outside, relax in the fresh air and soak up a little sunshine. Discover the unique art and outdoor experiences Merriweather has to offer like The Chrysalis and Color Bursts of Joy. 

One of the defining characteristics of Howard County is our abundance of local parks, with options for walking, hiking, cycling, fishing, boating, sports fields and facilities, picnic pavilions and more. Howard County is home to the Patapsco Valley State Park, Maryland's first state park, that welcomes over 1 million visitors a year! There are lovely lakes and award-winning parks all connected by over 100 miles of paved scenic trails that take walkers, runners and cyclists past wildflowers, wildlife and even waterfalls. Part of the Patuxent Watershed, Scott's Cove in Scaggsville offers scenic views of the river with picnic tables, recreations and playground areas, boating access and many nearby hiking trails. Scott's Cove is perfect for birdwatching, kayaking or canoeing, fishing, and so much more.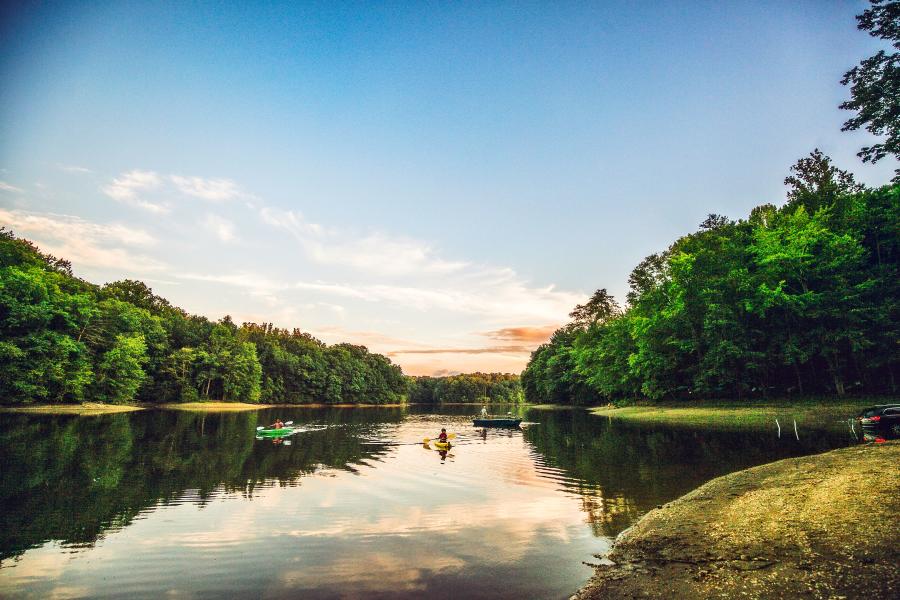 Historic Savage Mill is historic cotton mill that sits on the Patuxent River. The beautiful brick mill has been reimagined into a complex of specialty shops and restaurants. Whether you are seeking some outdoor fun at the Savage Trail or Terrapin Adventures, an outdoor rope and zipline course, or relaxing with a day of antique shopping and coffee and pastries from Rustiq Bakery, you will always find something to suit your needs at Savage Mill.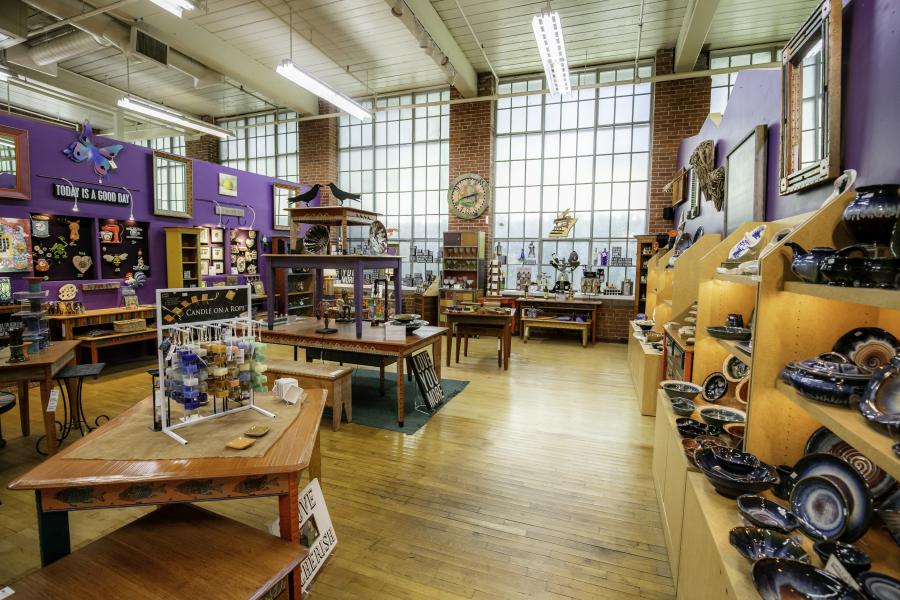 Built in 1869, The Bollman Truss Bridge was an integral part of the original B&O Railroad and one of the first iron bridges built in the country.  It sits over the Little Patuxent River at Historic Savage Mill and Trail. The Little Patuxent River trail is a perfect day spot, with locations all through the trail for fishing, swimming, and hiking.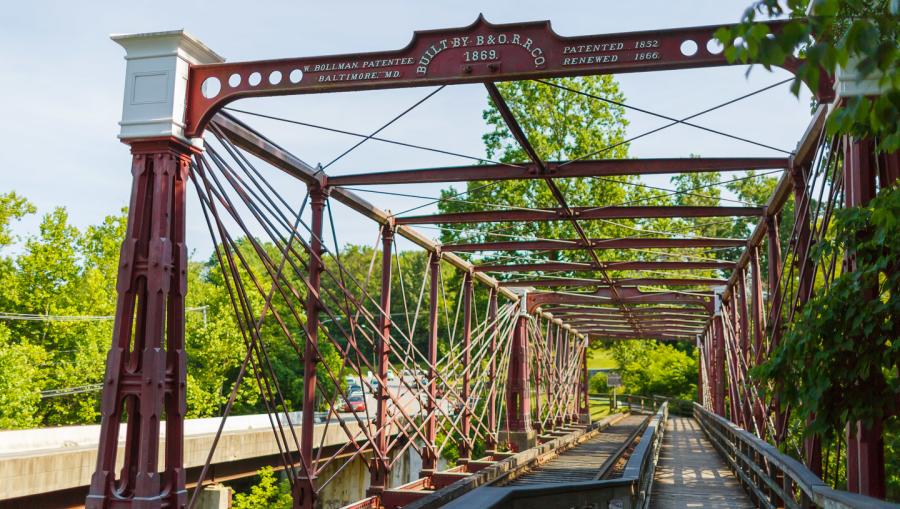 If one day's not enough to see, taste and do everything you want to experience in Howard County, why not make a night or weekend of it? The Turf Valley Resort in Ellicott City boasts luxurious accommodations and amenities like a full-service spa, indoor and outdoor pools, tennis courts and on-site dining options on a bucolic lakefront property. See a full list of hotels in Howard County here.