A Glimpse of Maple Lawn
Welcome to Maple Lawn, a charming neighborhood located in Fulton, Maryland! As one of Howard County's fastest-growing communities, Maple Lawn has gained recognition for its award-winning architecture, walkability, and a unique blend of boutique shops and high-quality restaurants. With sidewalks lining the community, it's easy to explore the area on foot or by bike.
Nestled in the heart of Howard County, Maple Lawn seamlessly blends its picturesque natural surroundings and modern amenities. Its prime location between Washington D.C. and Baltimore makes it a convenient destination for visitors.
Food enthusiasts will be delighted by the diverse culinary scene in Maple Lawn. From cozy cafes and family-owned eateries to upscale restaurants, there's something to satisfy every palate. Indulge in a wide range of cuisines, including American, Italian, Asian, and more. Don't miss the opportunity to sample local favorites!
Maple Lawn is home to several award-winning restaurants and dining establishments, such as Decadent Dessert Bar, voted Howard County's best coffee and bakery for 2021 by The Baltimore Sun. Treat yourself to the fresh flavors of local seafood at Hudson Coastal Raw Bar & Grille, which offers a menu featuring many Maryland crab-inspired dishes and a tempting raw bar.
For shopping enthusiasts, Maple Lawn is a true paradise. Stroll along Maple Lawn Boulevard, also known as the area's "Main Street," and discover an array of boutiques, specialty stores, and artisanal shops like Bra-La-La.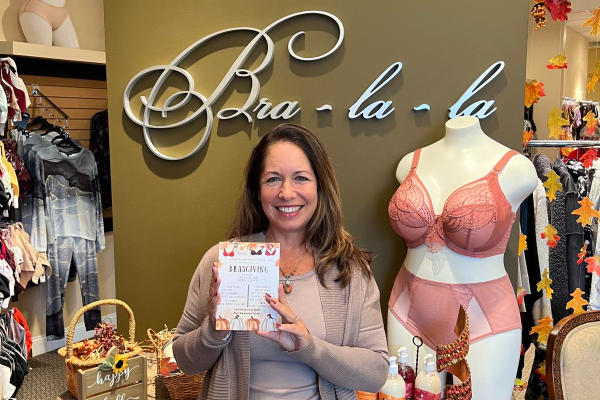 Bra-La-La
From unique gifts to fashionable items and stylish home decor, there's something for everyone. Enjoy the friendly ambiance and personalized service provided by the local businesses.
Throughout the year, Maple Lawn hosts vibrant community events that showcase the town's lively spirit. The Midtown District is home to the Maple Lawn Medical Arts Building, where you can conveniently find dental, chiropractic, obstetric, and eye care services all under one roof.
During your visit, consider staying at the Residence Inn by Marriott Fulton at Maple Lawn. This four-story, 103-suite extended stay hotel offers amenities such as an indoor swimming pool, fitness center, and nearly 1,000 sq. ft. of conference meeting space. There are also various other lodging options nearby.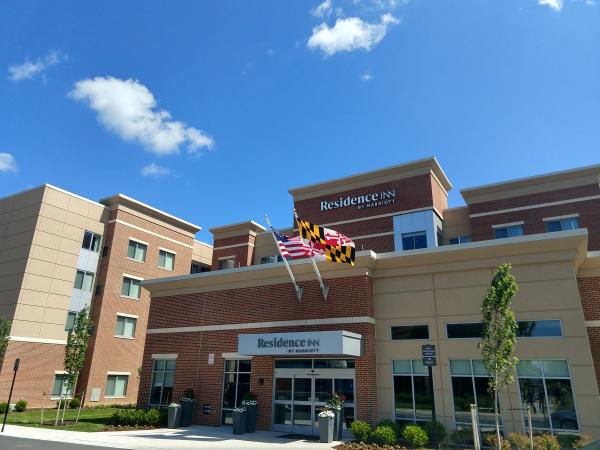 Residence Inn Fulton
If you're looking to venture beyond Maple Lawn, its convenient proximity to major transportation routes makes it an excellent base for exploring the wider Maryland area. Within a short drive, you can visit Baltimore, renowned for its maritime history and cultural vibrancy, or head to Washington D.C. to experience iconic landmarks and attractions in the nation's capital.
Maple Lawn, Maryland promises a warm and inviting experience for visitors of all ages. Come and uncover the hidden gems of this enchanting neighborhood, and create unforgettable memories in Howard County.