Visit Howard County
39th Annual Meeting
Thank you to all who attended our 39th Annual Meeting Drive-In on Friday, September 25, 2020, at Troy Park in Elkridge. We also appreciate the support and warm wishes from those who were unable to attend. Special thanks to Howard County Executive Ball and his team for their participation and unwavering support of Howard County's hospitality community.

Thanks also to Howard County Department of Recreation & Parks for hosting and Tino's Italian Bistro for the delicious lunch.

Thank you to all our members who make up all the wonderful things to see and do in Howard County that attract visitors and contribute to our residents' unparalleled quality of life.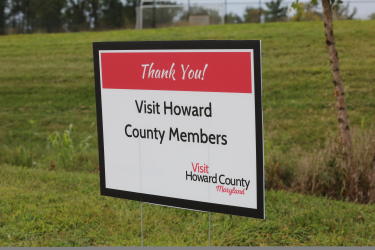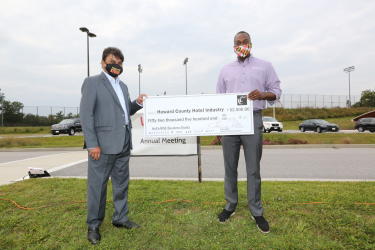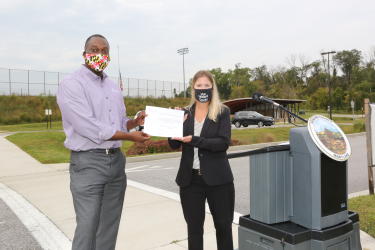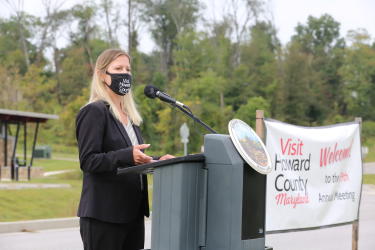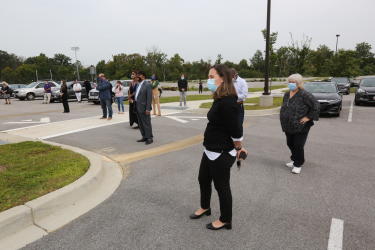 Photo Credit: Howard County Government
SEE ALL PHOTOS
Awards

We did not have awards this year, with the COVID-19 pandemic, it was far too difficult to call out just a few when in some way shape or form our tourism industry businesses have given and continue to give all that they can. We applaud our hospitality community for their perseverance and goodwill as they have stepped up and out and given tirelessly whether to keep their employees safe, or support each other, or to feed front-line and essential workers, or safely provide much-needed goods and services and a place to stay. Out tourism industry workforce and business leaders are all tourism ambassadors, partners of the year, and hospitality heroes to us! 
Past Award Recipients
2019
Tourism Partner of the Year: 

Arts & Cultural Collaborative Initiative of Downtown Columbia (combined award): 

Howard Hughes Corporation

Merriweather Post Pavilion 

Downtown Columbia Arts and Culture Commission

Downtown Columbia Partnership

The Soundry

Toby's Dinner Theatre

Columbia Festival of the Arts

Inner Arbor Trust

Horowitz Visual and Performing Arts Center

The Mall in Columbia

Columbia Association

Howard County Arts Council

Howard County Department of Recreation & Parks

Tourism Ambassador of the Year

Martha Clark, Owner, and Operator of Clark's Elioak Farm
 

Sgt. Eddison Alexander Hermond - Hospitality Employee of the Year

Christina Held, Iron Bridge Wine Company
2018
Tourism Partner of the Year: 

Mutiny Pirate Bar and Island Grille - Elkridge, Maryland (Steve Wecker, Rob Wecker, Lee Marziale, Nate Hynson) and CURED Table & Tap and 18th & 21st (Steve Wecker, Vince Culotta) 

Tourism Ambassador of the Year

Pete Mangione​, Turf Valley Resort

Sgt. Eddison Alexander Hermond - Hospitality Employee of the Year

Dimitrijs Korablovs, Executive Housekeeper, Homewood Suites Columbia 
2017
Tourism Partner of the Year:

I.M.P.
The Howard Hughes Corporation
Downtown Columbia Arts & Culture Commission
Tourism Ambassador(s) Of The Year:
2016
Tourism Partner of the Year:
Tourism Ambassador Of The Year:

Private First Class Travis Turner, Community Resource Officer for Old Ellicott City
2015
Tourism Partner of the Year:
2014
Tourism Partner(s) of the Year: 

Elite Tournaments
Ulman Cancer Fund for Young Adults
2013
Tourism Partner(s) of the Year:

Columbia Association
Historic Savage Mill
2012
Tourism Partner(s) of the Year:

Howard County Delegation, Maryland Senate, Maryland House of Representatives
Howard County Executive Ken Ulman, Howard County Council
Prior to 2012
Tourism Partners of the Year:

Columbia Triathlon
Clarks Elioak Farm
Turf Valley