Embrace the joys of fall in Howard County, Maryland, where the back-to-school spirit is met with the allure of apple-picking adventures in our charming local farms. As the season unfolds, immerse yourself in the vibrant tapestry of festivals, offering a harmonious blend of delectable cuisine, soulful melodies, captivating artistry, and much more. Indulge your palate and support the community by savoring the culinary delights of Maryland Restaurant Week 2023. Discover all that Howard County offers this September!
Signature Events
September 16, 2023 Festival of India - Diwali Mela (West Friendship) - The Indian Cultural Association is hosting its yearly festival! Indulge yourself in an atmosphere of all things Indian. From live entertainment, music, food, art, and much more! Don't miss out on an immersive environment that salutes history, embraces globalization, and celebrates communities.
Additional Events
September 2-4, 2023 Enchanted Art at the Farm (Ellicott City) - From 10 am to 5 pm each day, the artwork of over 30 local Plein Air artists will be on display during a beautiful exhibit in the Education Building at Clark's Elioak Farm throughout the Labor Day weekend. See how the Enchanted Forest attractions and our sunflowers have inspired these talented artists. You can view and buy these wonderful paintings and meet some of the artists.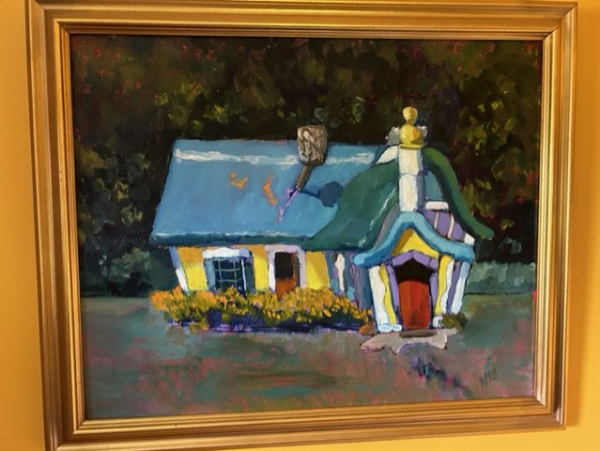 Enchanted Art at Clark's Elioak Farm
There will also be a Craft Activity with Lawson Pottery. Anna Lawson be on site as a craft vendor. Explore your creative side as you make sunflower dishes out of clay.  A fun activity for all skill levels!
September 4, 2023 Community Music Festival (Columbia) - Join the Merriweather Park at Symphony Woods for a free Community festival event! Groove to some of Columbia and Maryland's best bands. 
September 13, 2023 Rocky in Concert w/ Baltimore Symphony Orchestra (Columbia) - Experience the iconic ROCKY film on a larger-than-life screen with the musical score performed by a piano and live orchestra, brought to the Merriweather Post Pavillion by the Merriweather Arts and Culture Center.
Rocky in Concert
September 15-24, 2023 Maryland Restaurant Week (throughout Howard County) - Celebrate Maryland Restaurant Week by dining in Howard County restaurants! Celebrate the industry and help our restaurants thrive.
September 18, 2023 Bootcamp in the Park (Columbia) - Looking to test your limits? Join the Merriweather Park at Symphony Woods for an outdoor boot camp event. This is a free fitness event with high-intensity workouts where you can push your limits in a fun and friendly environment. 
September 21, 2023 Wine in the Garden, Beer in the Barn (Woodstock) - Join the Howard County Conservancy for their biggest fundraiser party of the year! Take a stroll throughout the native plant garden with a glass of wine!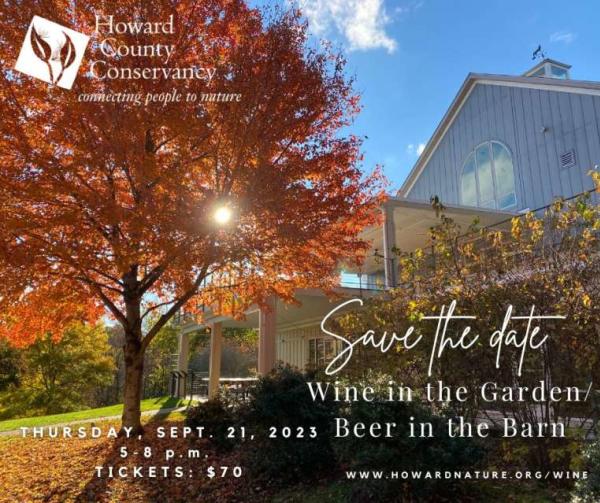 Wine in the Garden / Beer in the Barn
September 22, 2023 Comedy in the Courtyard Season Finale (historic Ellicott City) - Comedy in the Courtyard returns with a tri-headliner. Dine al fresco as you enjoy entertainment at the outdoor stage at Little Market Cafe. Discover an evening full of jokes and amazing food. This event is BYOB! You can order non-alcoholic drinks from the amazing staff at Little Market Cafe. 
September 22, 2023 Birdies for Bridges Golf Tournament (Elkridge) - Sheehy Toyota of Laurel is hosting its Birdies for Bridges Golf Tournament. Start your day with a light breakfast followed by a shotgun start at 9:00 AM, and a 19th-hole cookout. 
September 22, 2023 Candle Making and a Milkshake (historic Ellicott City) - Candle Making and Milkshake is coming to historic Ellicott City! Choose from a couple of different mason jar designs or create your own blend. Come on down and enjoy an evening full of fun and creativity. Alternatively, schedule your back-to-school fundraiser and make sure to visit this fall with your friends and family!
September 22, 2023 - Road to the Arts Weekend (Ellicott City) - Come down to Ellicott City for the Howard County Arts Council's Road to Arts event where participating galleries will host special receptions and exhibits throughout the weekend. 
September 23, 2023 Grit & Ash Design Market (West Friendship) - Come on down to the Howard County Fairgrounds to discover the best home and decor vendors in the area, take part in home improvement workshops, enjoy local food trucks and beer, and groove to a live DJ. 
September 23, 2023 The Big Dill World's Largest Dill Pickle Party (Baltimore) - The largest Pickle Party returns for 2023! Come on down to Power Plant Live! where families, foodies, and fun-seekers alike come together for a day full of fun! Howard County is providing lodging for this fun event.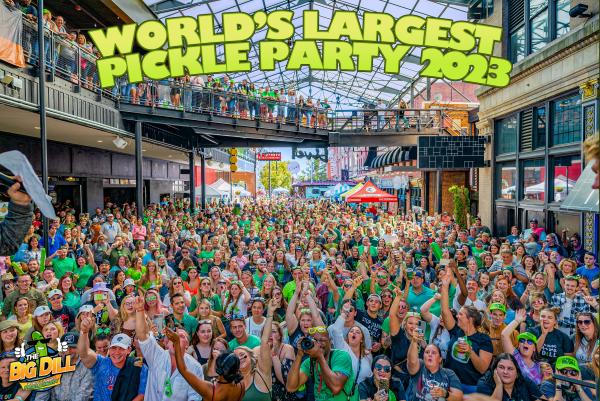 World's Largest Pickle Party
September 24, 2023 Gem, Mineral, and Fossil Show (West Friendship) - Join the Gem Cutters Guild of Baltimore for a fun, fascinating, and family-friendly event featuring gems and minerals from around the world and fun activities for all ages.
September 30, 2023 Historic Farmhouse Tour (Woodstock) - Tour the historic Mt. Pleasant farmhouse, owned by the Brown family for eight generations before the land became the Conservancy. Guides will tell stories of the family, the house, and its furnishings.
September 30, 2023 Murder Mystery Party (Columbia) A 1980's Theme murder mystery party taking place at the DoubleTree by Hilton. This event is for 21+.
Event details are subject to change. You'll want to make sure to check with the event host prior to attending.
With so much to do in Howard County this September, you'll want to stay overnight! Begin planning your itinerary by selecting one of our comfortable hotels and resorts, like the Sonesta ES Suites.