Destination Downtown Columbia
Summer in Downtown Columbia, Maryland is a time of vibrancy and excitement. With its lively atmosphere, picturesque scenery, and an array of activities, the downtown area comes to life during the warmer months. There is always something to do or see in this community.
Situated conveniently between Washington D.C. and Baltimore, Downtown Columbia is the perfect destination in Howard County for summer adventures. This inclusive community embraces diversity through its rich arts and cultural events, while its open public spaces foster connections among people from all walks of life.
No matter how you choose to explore, Downtown Columbia should be at the top of your list this summer. Planning a trip with friends? Enjoy an outdoor concert together. Traveling solo? Engage in an invigorating outdoor fitness class, where you can focus on your well-being and potentially make new acquaintances. If you're embarking on a family vacation, be sure to attend one of the numerous kid-friendly events. However you HoCo, rest assured it will be an unforgettable experience.
Explore Columbia and its summer offerings
Experience the endless possibilities awaiting you in Downtown Columbia! Immerse yourself in the vibrant heartbeat of summer, where every moment is filled with excitement. Whether you seek the enchantment of live music, captivating movies and theater, scenic walking trails, delightful shopping, or delectable dining experiences, Downtown Columbia has it all.
Picture yourself lying on a cozy blanket beneath the azure summer sky, ready to create cherished memories. From the renowned Merriweather Post Pavilion to the captivating Chrysalis Amphitheater nestled in Merriweather Park at Symphony Woods, and the inviting Columbia Lakefront, a plethora of thrilling events unfold throughout the summer.
The Columbia Lakefront
One popular destination during the summer in Downtown Columbia is the captivating Lakefront. This picturesque area showcases the breathtaking Lake Kittamaqundi, surrounded by a well-maintained paved walking trail that offers an optimal setting for both running and biking enthusiasts. Situated at the front of the lake, known as the Lakefront, you'll discover a diverse collection of exquisite restaurants, the rejuvenating THE pearl spa, and the inviting Merriweather Lakehouse Hotel. In addition to its culinary and relaxation offerings, the Lakefront also provides a vibrant nightlife experience, with an opportunity to revel in the captivating music and energetic ambiance at The Collective Encore and lāk Columbia. These establishments come together to form an idyllic setting, perfect for indulging in a leisurely lunch or enjoying a delightful evening with friends.
Nestled amidst this enchanting locale is Bailey Park, a delightful playground enveloped by lush green spaces, providing a serene environment for picnicking or studying. Additionally, the Lakefront offers public Wi-Fi, making it an excellent choice for remote work. Indulge your senses as you listen to the melodious symphony of the water splashing from the fountain, a cherished gift from the esteemed Rouse Co., commemorating Columbia's 10th birthday.
Lakefront Live
Indulge in the delightful experience of visiting Lakefront Live near the enchanting fountain, where the air is filled with music and the atmosphere is alive with the rhythm of dancing people. Watch this video to learn more.
Lakefront Live
Lakefront Live is an extravaganza of 60 nights featuring free concerts, movies, and dancing events! This weekly series, made possible by the Columbia Association, promises to fill your summer evenings with unforgettable experiences. This celebration of community and creativity offers an array of free events throughout the summer season, and ensures that there is always something exciting and engaging happening by the picturesque lakefront. Get ready to embrace the magic of live entertainment, foster new connections, and make lasting memories — all while basking in the beauty of the Columbia community.
On select Saturdays, you can join Dancin' Under the People Tree for free music and dance instruction open to everyone. Afterwards, relax and enjoy a public movie night. Select Thursdays bring live concerts with a delicious, specially curated food and beverage menu available during the event, courtesy of local vendor The Collective.
Columbia Festival of the Arts and LakeFest FREE Weekend
Embrace the unfolding of summer as the Lakefront in Downtown Columbia transforms into a vibrant and bustling hub of excitement. Prepare to be enthralled as a myriad of captivating events engage your senses and ignite your imagination.
Immerse yourself in the inspiring displays and performances showcased during the renowned Columbia Festival of the Arts, leaving you in awe of the immense creative talent on display.
Columbia Festival of the Arts
Marking the perfect prelude to the summer season is the highly anticipated LakeFest FREE Weekend, a truly unforgettable experience orchestrated by the Columbia Association. This magnificent celebration brings together dazzling performers, delectable culinary offerings, and the enthralling 5th annual Columbia Film Festival. Prepare to be immersed in a sensory journey like no other, where the spirit of the season comes alive.
Let your summer journey commence in this extraordinary celebration at the Lakefront, where captivating moments and unforgettable memories await.
Columbia Walking Paths
The Lakefront serves as a central hub, with walking paths that provide convenient access to all corners of Columbia, allowing you to explore its vibrant offerings. Take a moment to stroll across the vibrant Pedestrian Bridge, known for its picturesque backdrop. It's a charming spot that could make for a lovely photo for your next Instagram post. Continue your journey to discover the Central Branch Library and Blandair Park.
Merriweather Post Pavilion
Indulge in the epitome of summer in Downtown Columbia with a visit to the legendary Merriweather Post Pavilion. This iconic outdoor music venue stands as a shining star, showcasing an impressive lineup of concerts that will leave you enthralled throughout the summer months. Prepare to be swept away by the enchanting performances of renowned artists representing a diverse range of genres.
At the Merriweather Post Pavilion, music lovers of all tastes are in for a treat. Whether you're a fan of rock and pop, jazz, classical, or any other genre that stirs your soul, this prestigious venue offers a remarkable selection of performances that cater to every musical preference. Experience the thrill of witnessing top-name artists gracing the stage, their talent and passion resonating with the eager audience.
The Chrysalis
Discover the allure of The Chrysalis, an exquisite open-air stage nestled within the serene Symphony Woods. This captivating venue presents a diverse range of cultural events and free concerts hat are sure to leave you enchanted.
The Chrysalis warmly welcomes families with a series of family-friendly events designed to create lasting memories. Explore the enchanting Chrysalis Kids series, where young hearts can indulge in entertainment tailored just for them. Celebrate diversity and immerse yourself in the rich culture of the Asian American and Pacific Islander community at the lively Asian American and Pacific Islander Festival.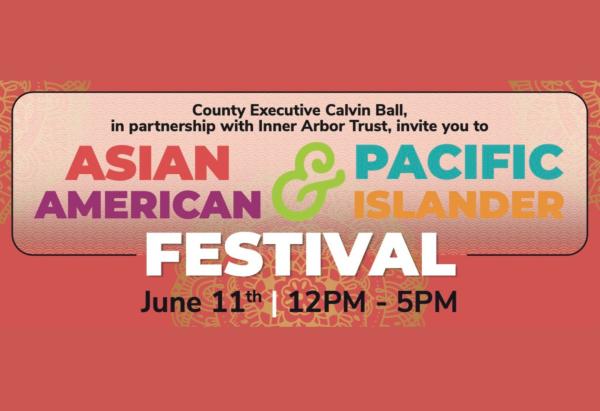 AAPI Festival
At The Chrysalis, there is an experience for everyone to cherish. Come and be part of the captivating tapestry of events that celebrate the arts and community, and revel in the joy of shared experiences.
New Merriweather District
In the new Merriweather District, a world of excitement awaits you. Experience the rich tapestry of the international dining scene. Whether you're seeking a casual outing, a memorable date night, quality time with friends, or a family-friendly gathering, this culinary haven caters to all tastes and occasions. Learn about the Merriweather District Summer Series in the video below!
Merriweather District Summer Series
Indulge in a delightful journey of flavors as you explore the eclectic range of dining options available. From relaxed and laid-back establishments to upscale venues, there is something to suit every preference. Embark on a culinary adventure, savoring dishes from various cultures that have found their home in this vibrant district.
For intimate evenings, discover enchanting restaurants that provide the perfect ambiance for romantic date nights. Immerse yourself in the culinary artistry and impeccable service that elevates these dining experiences. When it's time to unwind with friends, choose from an array of enticing options where you can relax, share delectable meals, and create lasting memories. Experience the vibrant atmosphere and conviviality as you delve into the flavors of the world together. For family-friendly outings, explore restaurants that cater to all ages, offering a welcoming environment and dishes that please even the most discerning young palates. Share joyful moments and delicious meals that bring everyone closer together.
In the Merriweather District, the international dining scene awaits, inviting you to embark on a gastronomic journey that encompasses casual eateries, upscale establishments, and everything in between. Allow your taste buds to traverse the globe as you savor the culinary delights, forging unforgettable memories with each dining experience.
In the vibrant Color Burst Park, free events happen all summer long. From the exhilaration of boxing to the tranquility of yoga, there is a diverse range of fitness options to choose from. Join the Summer Fit series, held every Tuesday throughout the summer, and embark on a journey of wellness and rejuvenation. Engage in these fun and energizing exercise classes by YogaSix, F45 and Mayweather Boxing + Fitness designed to keep you active and motivated.
In addition to the fitness activities, the Merriweather District presents a plethora of entertainment options. Delight in free concerts at AMPED in the Park that will enliven your Thursdays every other week, creating an atmosphere of musical enchantment.
For the little ones, the Good Kid-izens series, held every other Saturday morning, offer engaging and kid-focused experiences that will bring smiles to their faces. Make sure to visit the Color Burst Splash Pad, a delightful oasis of aquatic fun, open all summer long. Cool off, splash around, and create unforgettable memories in this vibrant water play area. With the diverse array of activities and events at the Merriweather District, your summer is destined to be filled with excitement, joy, and a healthy dose of fun. Embrace the opportunity to stay active, enjoy live performances, and create cherished moments in this dynamic and lively destination.
And More!
Embrace the spirit of community, excitement, and endless possibilities that summer brings to Downtown Columbia, Maryland. This vibrant destination offers a multitude of activities, breathtaking scenery, and a rich cultural tapestry, ensuring there's something for everyone to enjoy. Whether you seek a serene day of relaxation or an evening filled with entertainment, Downtown Columbia is the ideal summer destination. Explore the diverse range of activities and attractions, from picturesque parks to engaging events, that will leave you with unforgettable memories.
As you immerse yourself in the vibrant atmosphere, don't miss the opportunity to indulge in a shopping extravaganza at the mall. Discover a world of retail treasures and be sure to visit the captivating interactive display, Mi Casa, Your Casa 2.0. This delightful installation invites visitors to come together, experience a sense of warmth and community, and capture memorable photos while stepping into, swinging, and relaxing in one of the glowing red houses. Gather your family and friends and make your way to Downtown Columbia for this extraordinary and free experience that will only be available for a limited time, allowing you to connect, engage, and bask in the vibrant atmosphere of togetherness and community.
Don't miss out on this exciting opportunity—come and create cherished memories with your loved ones in Downtown Columbia.
Make It A Weekend Getaway
Make the most of your summer experience by planning an overnight stay in one of the wonderful accommodations available, including Sonesta Select Columbia. Explore the diverse range of options that cater to your preferences and ensure a comfortable and enjoyable visit.
              
---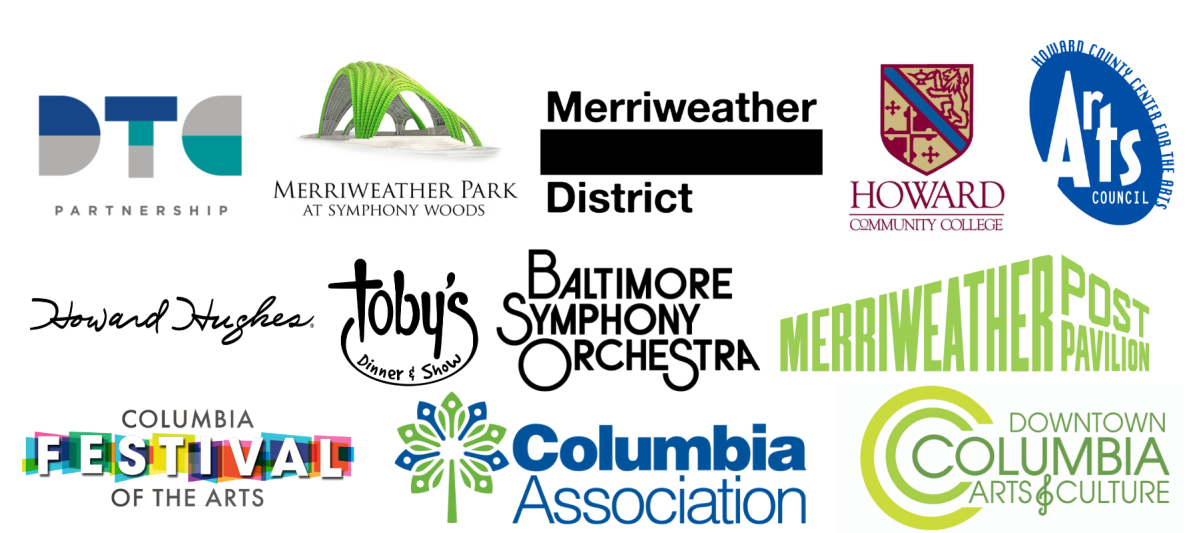 Where to Explore in Downtown Columbia This Summer
Columbia is a hub of fun events in Howard County. Visit the following websites to learn more.