With the new film Harriet being released this weekend, it's a perfect time to honor one of our nation's greatest heroes. The Howard County Center of African American Culture has curated The Simpsonville Freetown Legacy Trail to celebrate the history of Simpsonville and commemorate the involvement of Harriet Tubman in the Underground Railroad. 
Some of the sites include: 
Locust Cemetery - Oral History says that Harriet Tubman and fleeing slaves hid and rested at the gravesites. The Cemetery is located at the corner of Harriet Tubman Lane and Freetown Road
Middle Patuxent Creek - At the bottom of the hill, on the south side of Rt. 32 and Cedar Lane in "Old Freetown" sit the Middle Patuxent Creek. Next to the bank of this creek, Tubman and others are said to have hidden from the Slave Raiders.
Freetown Road - It is reported that in 1845, a slave owner, Nicholas Washington, upon his death, freed his 17 slaves and gave them 150 acres of land. This was part of the tract of land called "Atol Enlarged" which became known as "Freetown" Old "Freetown" was originally bound by Cedar Lane down 216, and continued up around Howard Community College and over to Owen Brown. Today all that is left of the original tract is Freetown Road, the Harriet Tubman portion of Guilford Road, and the Locust United Methodist Church and Cemetery.
The full list and info on the trail, as well as artifacts and belongings of Harriet Tubman, can be found at the Howard County Center of African American Culture Museum, Open Tuesday and Thursday from 12 pm-4 pm.
Howard County Center of African American Culture
Museum & Children's Library
5434 Vantage Point RD, Columbia, MD 21044
410-715-1921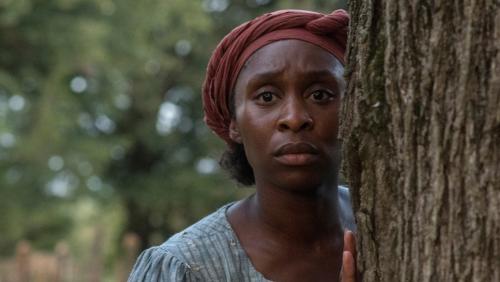 AMC Columbia 14, Regal UA Snowden Square, and Cinemark Egyptian 24 are all showing Harriet when it opens Nov. 1.
Get information on Maryland's Underground Railroad Network to Freedom Trail here.