Create your own shopping tour with this guide to the shops throughout the neighborhoods of Howard County, Maryland. From the boutiques of Ellicott City to the bustling suburban city of Columbia, the area offers a wide range of shopping experiences. With Howard County consistently ranking as one of the wealthiest and safest destinations nationwide, according to U.S. News & World Report and WalletHub, this location outside of Baltimore and Washington DC has a thriving economy, mixed with serene farmland views and city landscapes that make it a fantastic destination for a satisfying shopping spree.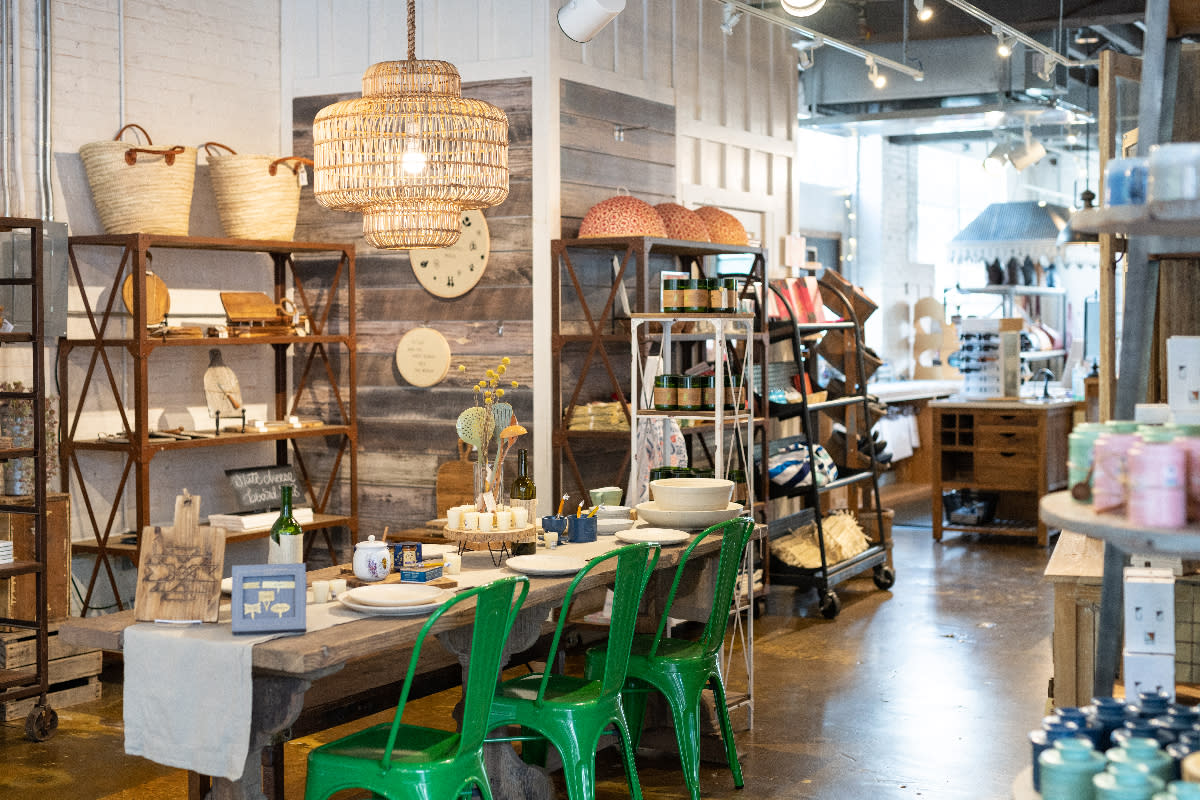 Visiting Howard County offers a wide variety of shopping experiences, from boutiques to major retailers.
Columbia
Driving down Little Patuxent Parkway, you come across the bustling shopping neighborhood of Columbia, which ranked #2 Happiest City in America according to WalletHub 2022. Planned as an ideal community, this city was founded over 50 years ago. You can find family-owned businesses that date back almost that long ago. Shop interior design and home furnishings as well as home theater stores, while enjoying this easily navigable area that offers sidewalks throughout the city.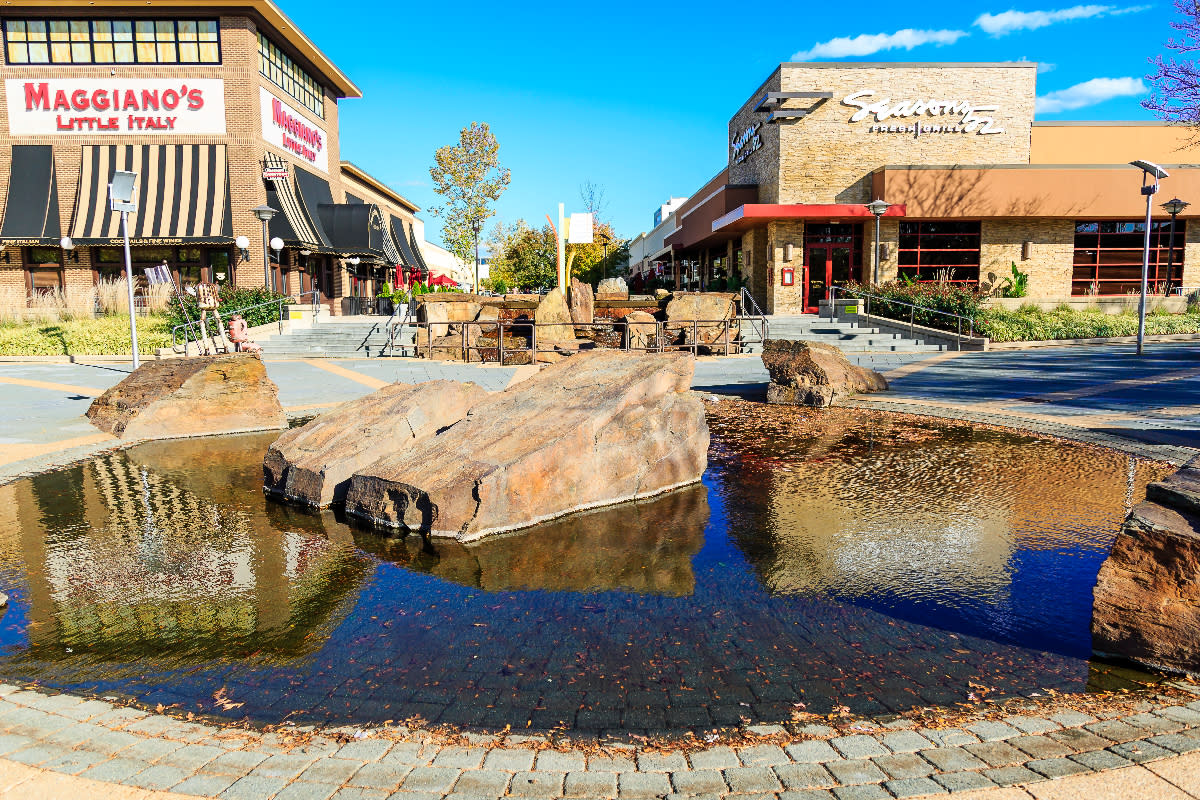 The Mall in Columbia is located in the heart of Columbia, where you can easily bike or walk to the other nearby shopping centers, businesses, and restaurants.
One popular area that attracts shoppers is The Mall in Columbia. In addition to upscale chain stores, including Nordstrom and Lord & Taylor, the mall offers experiential entertainment. It is home to The Spotlight interactive selfie museum, where you can enjoy a fun outing taking photos with friends in the interactive art spaces. Located next to the AMC Columbia 14 movie theater, the mall also has a wide selection of restaurants, from fine dining to the food court.
For a special occasion, you might decide to head to Main Event for bowling and arcade games before celebrating with a chocolate piñata at a nearby restaurant.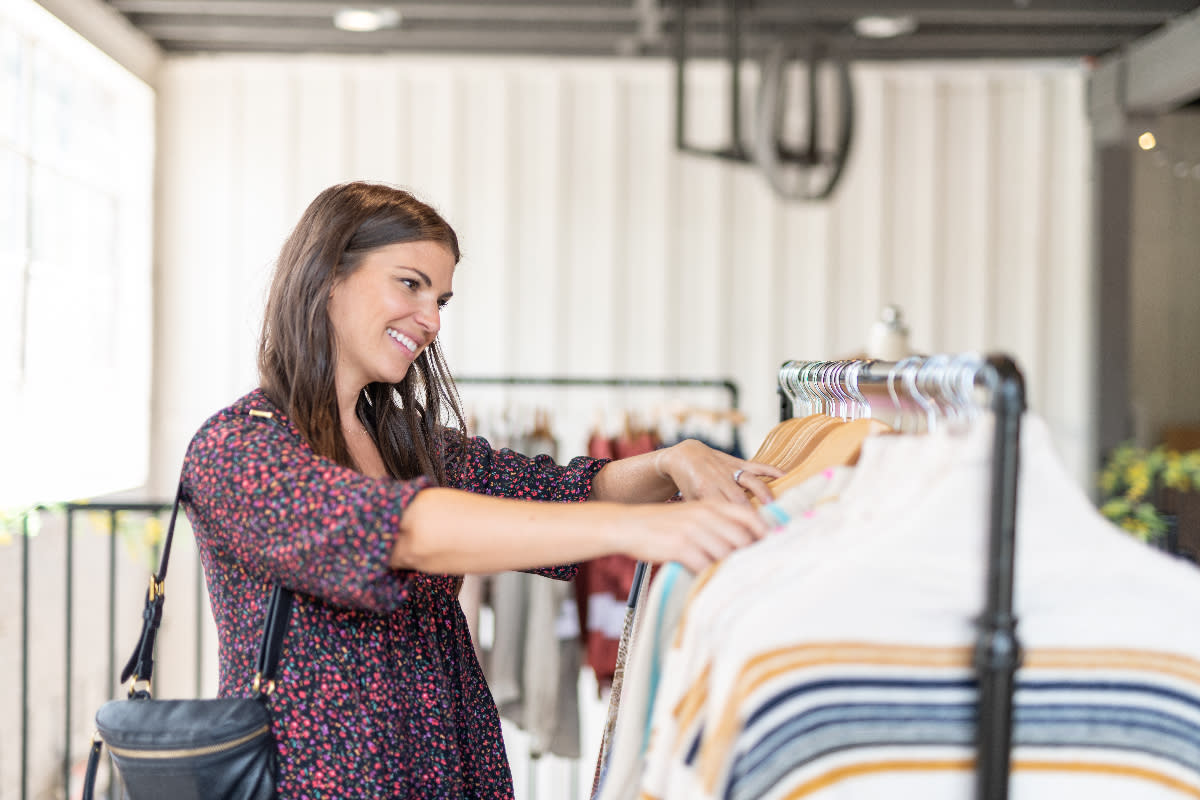 While The Mall in Columbia is the home to numerous retailers, from luxury brands to the more affordable fashion brands, it also has experiential activities for shoppers to do, including a selfie museum, bowling alley, and bounce house center.
Inside the mall, children can find numerous toy stores with the latest trending items along with the timeless experience of Build-a-Bear. Bring the whole family to burn off some energy at the Bouncetastic bounce house center. You can also stop in selfie cubes throughout the mall to commemorate the outing, and ride the memorable carousel. At the Be With Me Playseum, you can find children playing with bunnies and lizards, or creating hands-on projects.
Visiting The Mall in Columbia is truly an experience for shoppers, who leave with memories to bring home along with those special finds.
Since Columbia is also known for its thriving art scene, you can come across places to buy local art in this bustling section of Howard County. In the summertime, make sure to stop by the Columbia Festival of the Arts to shop artisan goods at the Downtown Columbia Lakefront and to find music, food, and fun for the whole family.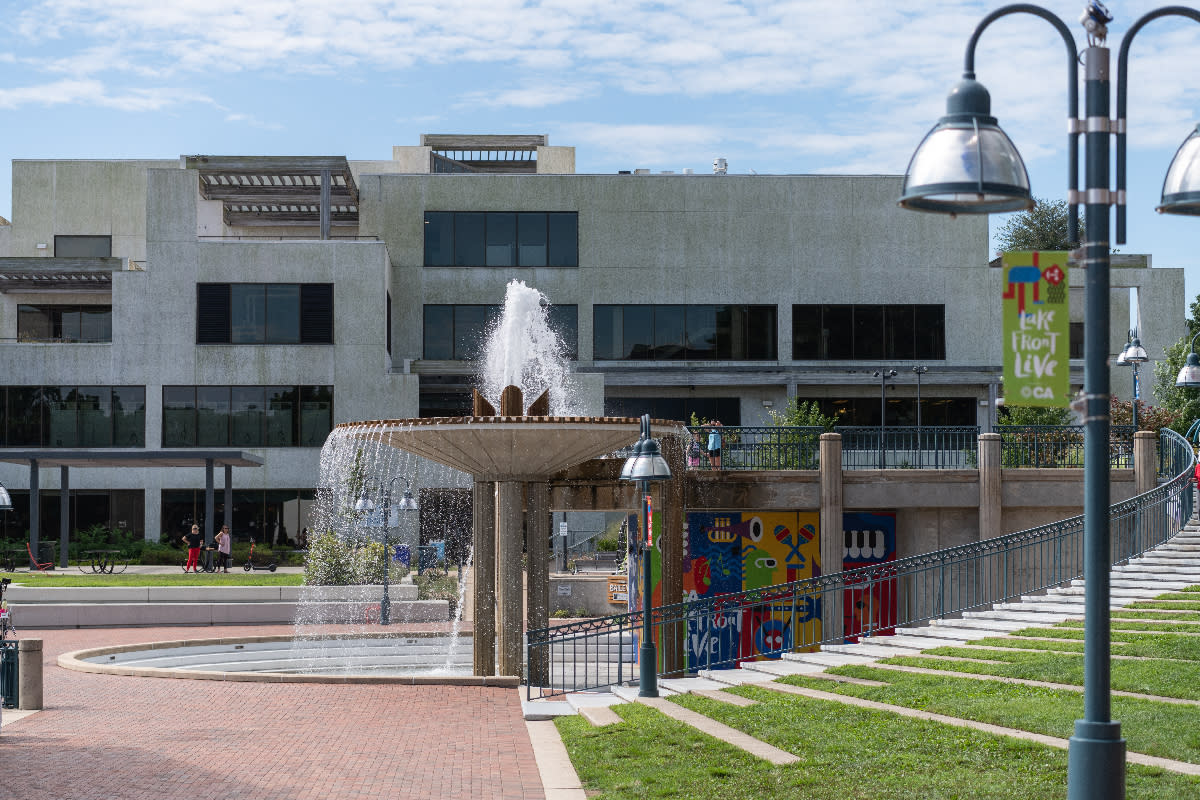 During the Columbia Festival of the Arts, you can visit the Downtown Columbia Lakefront to shop a marketplace of artisan goods.
You can also shop for items from local fashion designers. Next to the DoodleHATCH interactive art installation, you can visit the Lee Andersen Art Clothing factory store. Check out the high-end fashions from current and past seasons made by Lee Andersen, a local clothing designer whose art clothing has been sold to the Duke and Duchess of Gloucester, the Crown Prince of Thailand, the Queen of Spain, the Cosby Show, and Good Morning America.
Ellicott City
Whether you are looking for a vintage find, local art, home goods, or trendy boutiques, historic Ellicott City is a major destination point for shoppers in Howard County.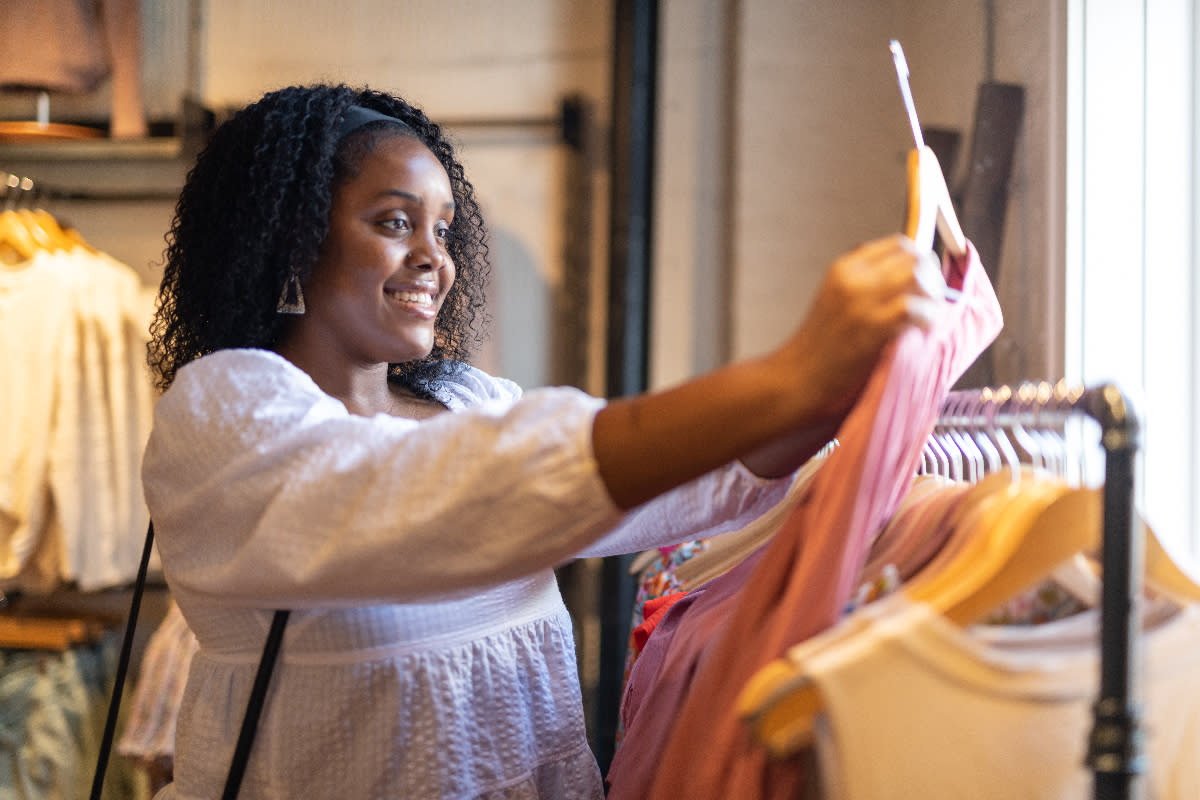 Historic Ellicott City offers shopping in the heart of a hipster neighborhood, with festivals and events throughout the seasons.
This hipster neighborhood offers enticing events to entertain you as you go from store to store. Whether you are stopping by to listen to music at a spring festival, to warm up with a cup of Butterbeer at Wizarding Weekend on Magical Main in the fall, or to watch your children playing with the giant bubbles on the sidewalk in the summer, there's a fun activity to do in every season, while you shop.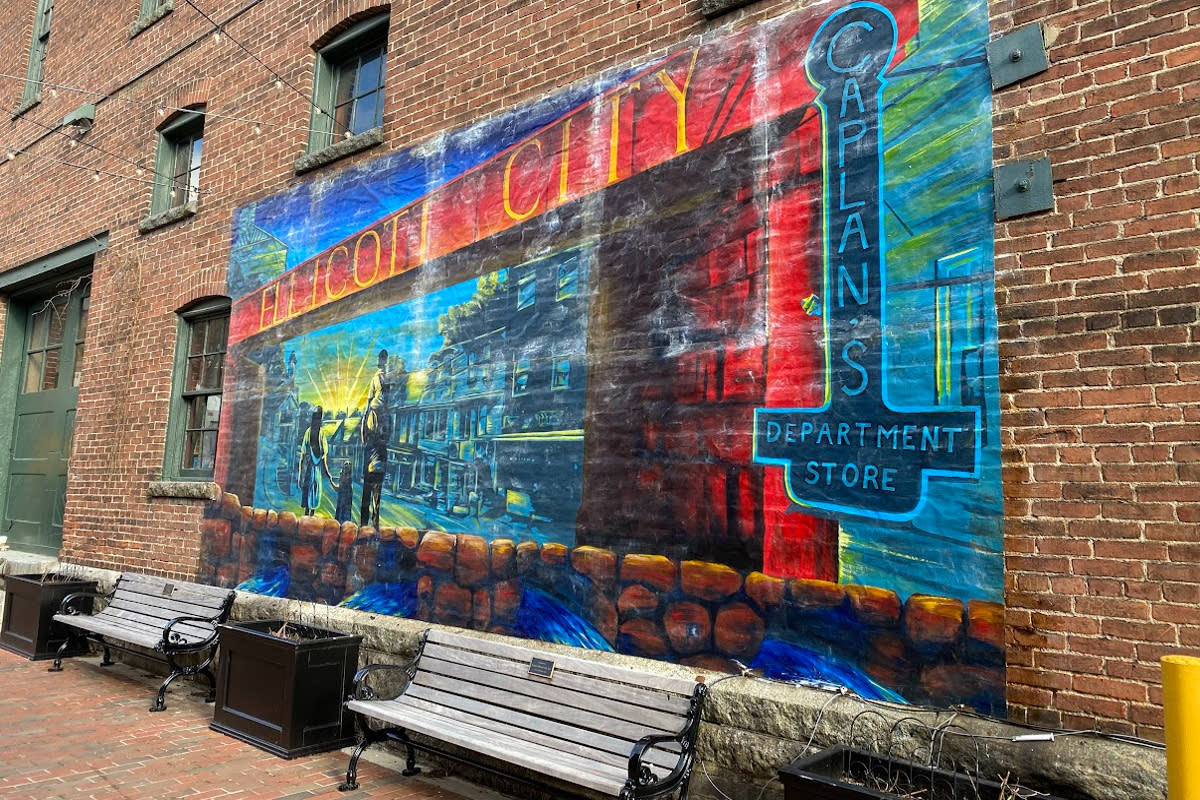 Murals of Baltimore was contracted to create a mural on the Phoenix Emporium in Ellicott City for Gordon Ramsay's 24 Hours to Hell and Back Show. Mr. Michael Kirby designed the mural and painted it on canvas in the studio, working closely with the team from Gordon Ramsay to design an image that represents the hope and potential of Ellicott City and the restaurant, Phoenix Emporium.
Designed by local artists, some of the county's most unique wall murals line the road, which you can find by the east side of the Reedy Building, the west side of the Yates Market building, and the Phoenix Emporium. Storefront windows encourage shopping with beautiful displays year-round.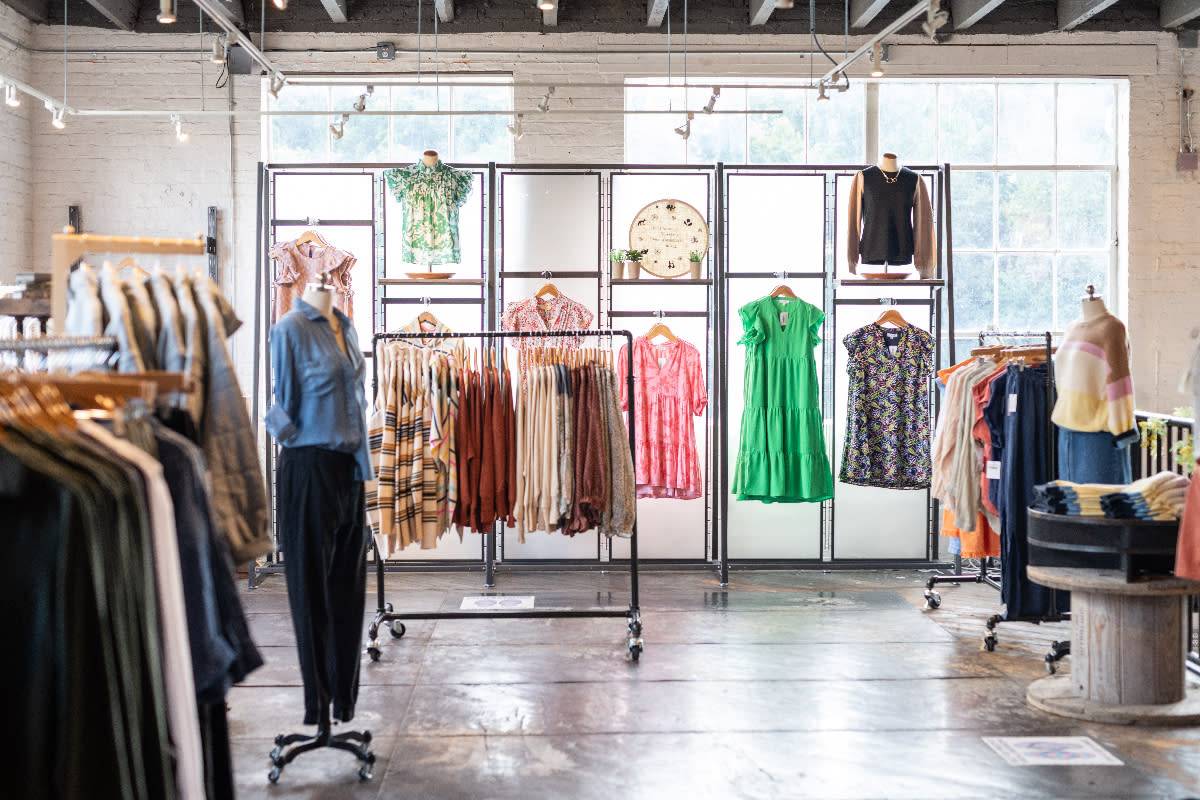 Sweet Elizabeth Jane is one of the numerous boutiques in historic Ellicott City.
Notably as one of Maryland's Main Streets, historic Ellicott City is where modern meets historic. In addition to retailers selling the latest items, you can find several historic sites with gift shops that are well worth exploring to find a Maryland souvenir.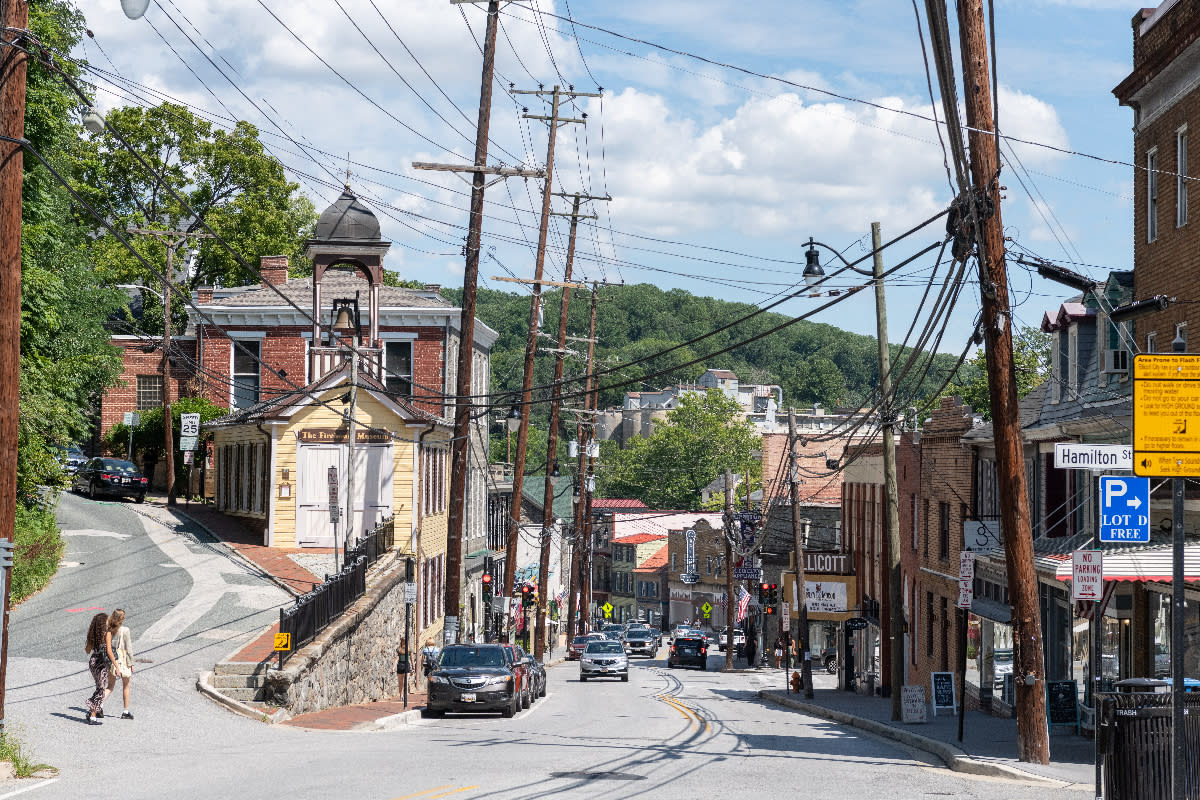 In addition to visiting shops, walking through historic Ellicott City offers the opportunity to explore historic sites and find memorable items in the gift shops.
Greater Ellicott City offers a wide range of shopping options. Within driving distance of historic Ellicott City, Korean Way is a 5-mile stretch on Route 40 with over 166 Korean-owned businesses. You can pick from a selection of items from the vibrant Korean community.
Western Howard County
In Western Howard County, you can enjoy the beautiful view of the open farmland, while shopping locally with artisan goods and farm-inspired items. Visiting the small country shops, marketplaces, and boutiques provides an off-the-beaten-path road trip. 
Off 97, you can visit Wheelhouse Farm Market, which has a wonderful gift selection. From dog toys to stuffed animals, this market has an abundant retail side as well as a focus on food, with glass cartons of milk from the South Mountain Creamery in Middletown and produce brought to the store by the owners from their own Wheeler Farm.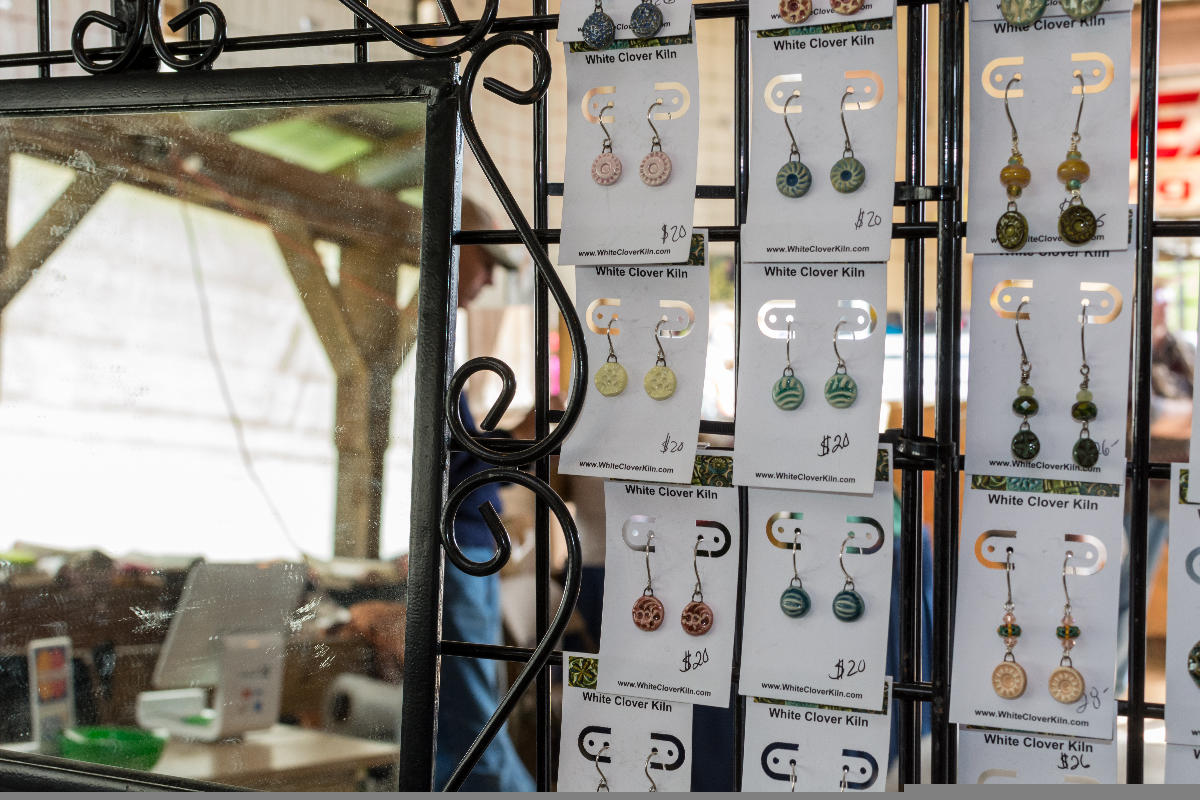 Shop in artisan marketplaces that pop up at the Howard County Fairgrounds throughout the year.
As home to the Howard County Fairgrounds and Howard County Living Farm Heritage Museum, West Friendship offers a rustic shopping experience for crafts and artisan goods.
At the fairgrounds, you can shop in the marketplace at events throughout the year, from the Winter Bead and Jewelry Show in January to the Howard County Craft Spectacular in November, along with the Howard County Fair in August and the Maryland Sheep and Wool Festival in May.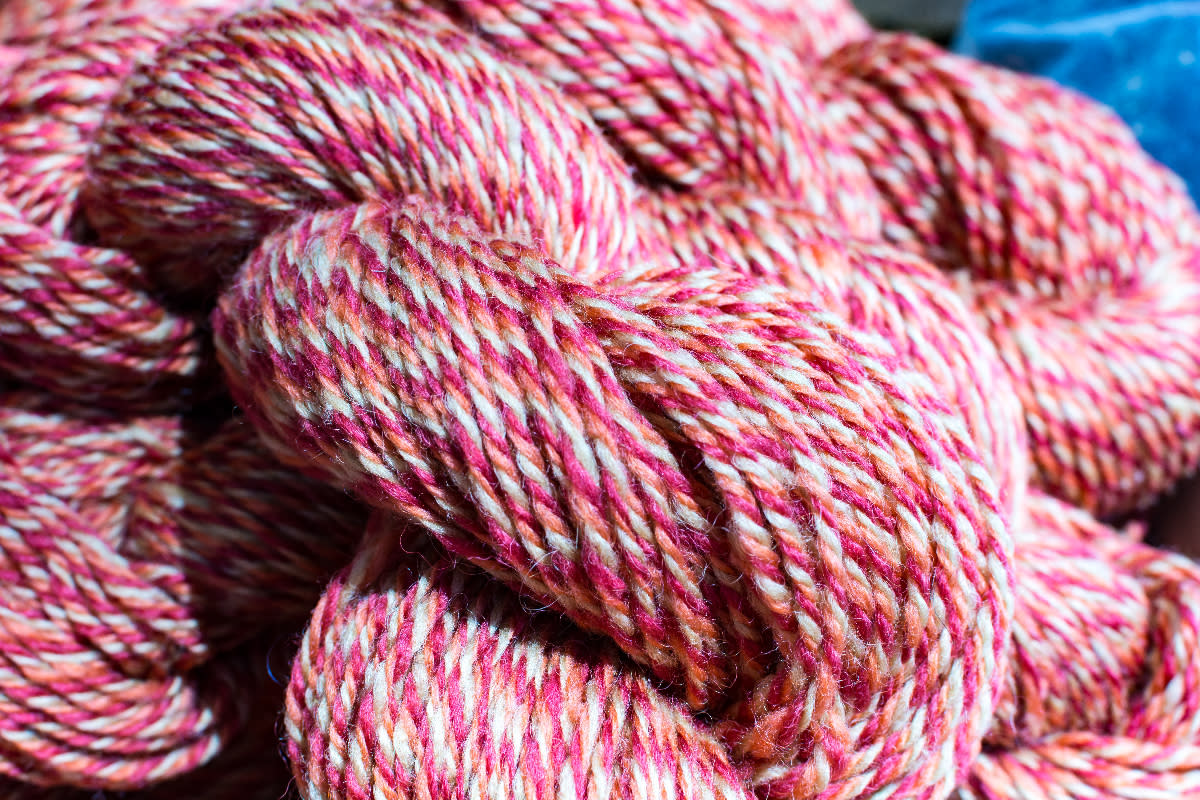 You can shop for hand-spun yarn made in Howard County at the Little Boutique at Breezy Hill.
For an even-more interactive shopping experience with farm animals, visit the Breezy Hill Alpaca Farm in Lisbon for a tour. Then, pick out gifts in the farm shop, the Little Boutique at Breezy Hill, which offers hand-dyed, hand-spun yarn and hand-crafted wearable art made with fleece from their herds.
Savage
In the town of Savage, you can spend all day exploring Savage Mill, which is home to a vibrant community of shops. This unique historic and shopping destination dates back to the 1800s when it used to be a cotton mill.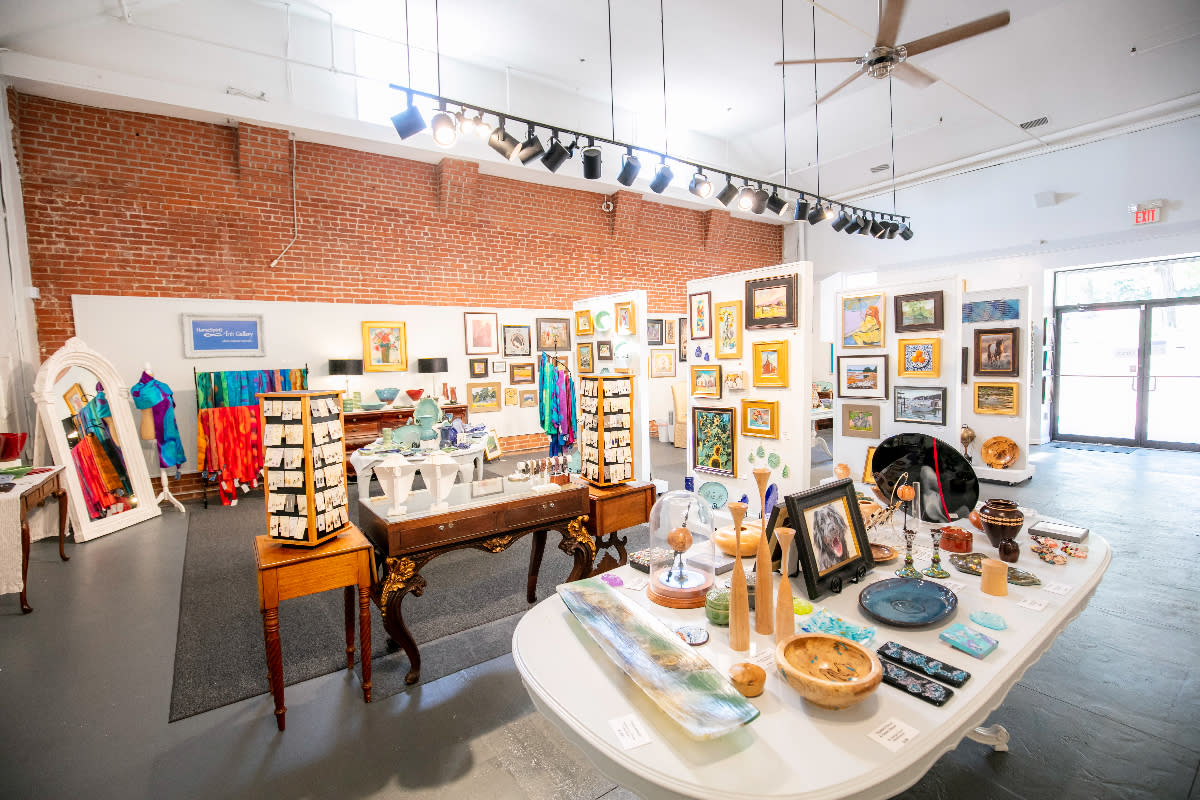 Horse Spirit Arts at Savage Mill is a spot for finding eclectic items made by local artists.
Now, you can stop in the Antique Center for quality antiques and collectibles, or visit HorseSpirit Arts Gallery to choose from the original creations of over 45 local Maryland artists. The area also boasts adventurous indoor and outdoor activities with the Autobahn Indoor Speedway and Terrapin Adventures.
Clarksville
Clarksville is a lively section of Howard County where you can find many options for ordering a cup of coffee and enjoying a wide range of cuisines, while picking out items in their stores, including a family-owned and operated fine jewelry store. Down Clarksville Pike, you can also find Nest Natural Elements, a boutique offering items from local jewelry artists as well as clothing, journals, and home goods.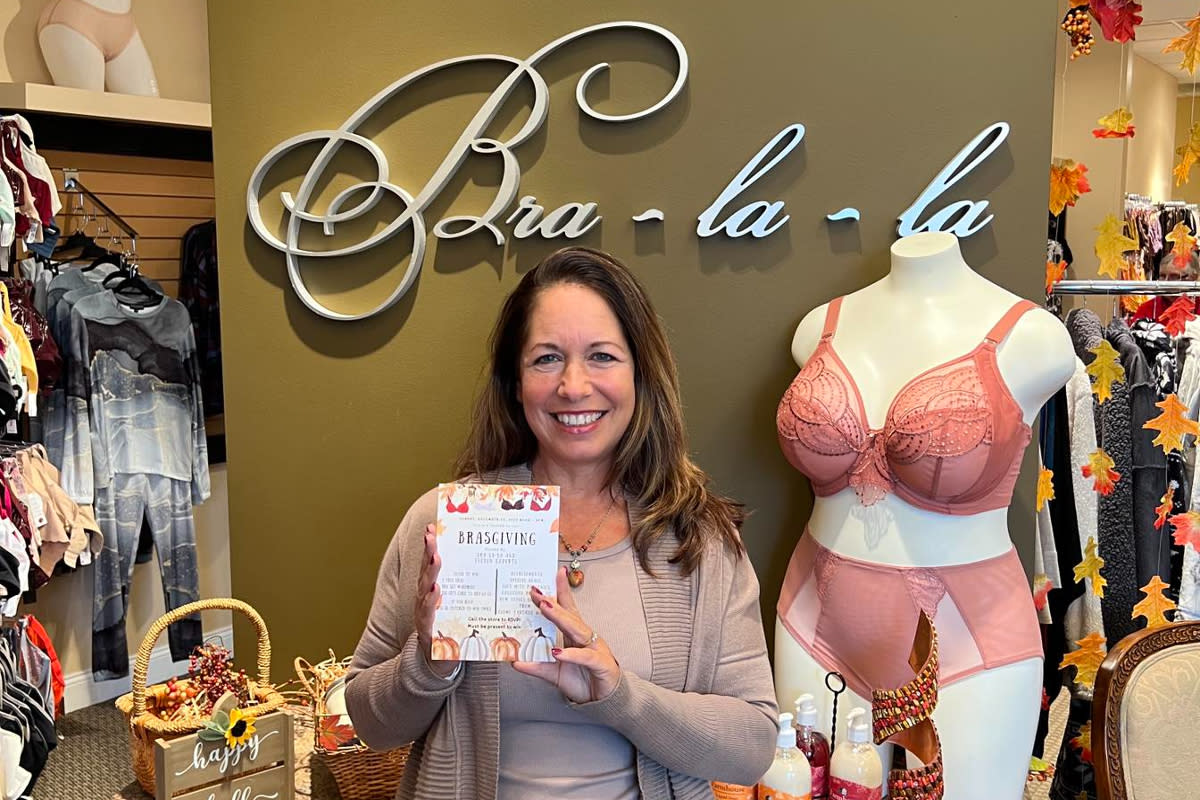 Mary Jordan owns Bra La La, a popular retailer in the Maple Lawn community.
Maple Lawn
Located in Fulton, Maple Lawn is one of Howard County's fastest-growing communities. Whether you explore the area by bike or foot, the boutiques, grocery stores, and ice cream shops are easily accessible. As you venture down Maple Lawn Boulevard, you can find shops that offer garments and home goods, while you enjoy the ambiance of this small town.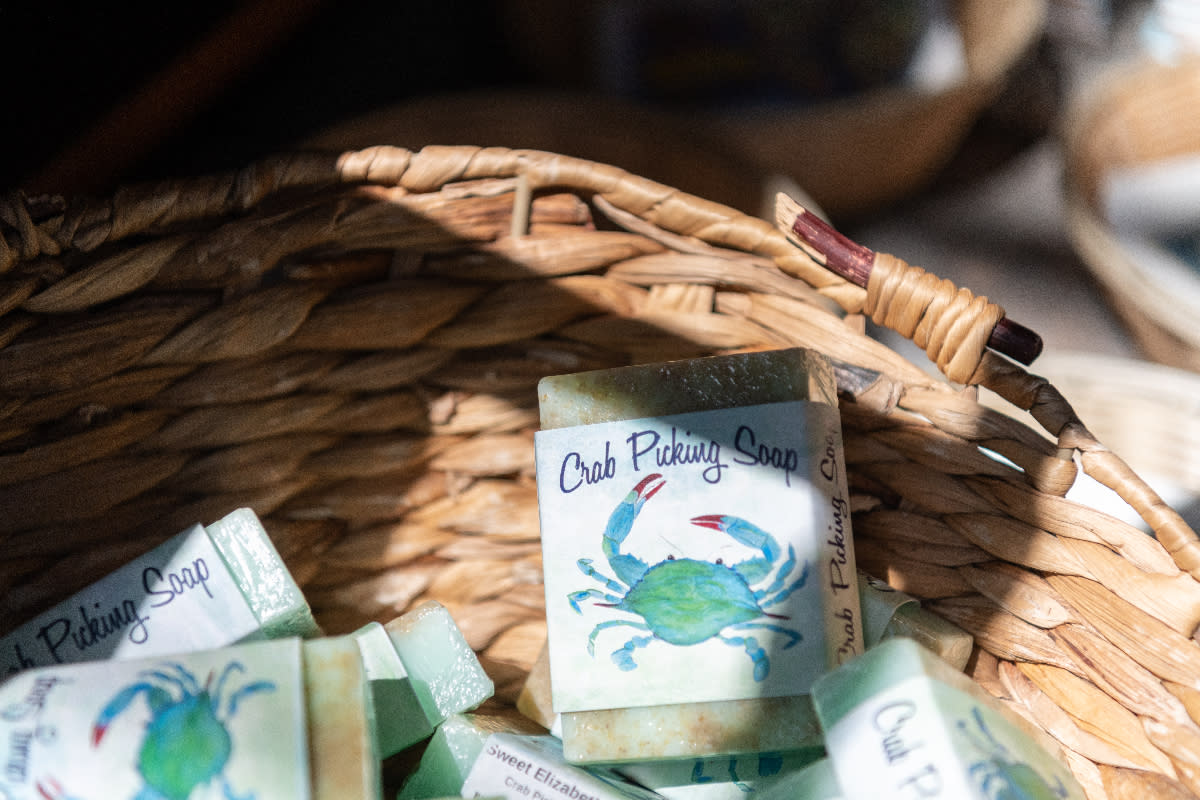 Whether you are shopping for a Maryland souvenir or gift, exploring the many neighborhoods of Howard County can help you come across the one-of-a-kind item you hoped to find.
Fill your home with unique goods and bring Maryland souvenirs to your loved ones, while exploring the neighborhoods of Howard County, a truly cosmopolitan community. When you're not shopping, you can find an incredible range of activities to do in the area. It's best to book an overnight stay at one of our resorts to fully experience shopping as a leisurely activity across the various neighborhoods.