Located near the vibrant city of Washington, D.C., Howard County fosters an inclusive atmosphere that welcomes all. For those seeking to take a road trip during Pride Month, Howard County offers a variety of events that are simply not to be missed, including OEC Pride in historic Ellicott City, which becomes alive with a diverse range of Pride activities. In Howard County, you will discover a warm and supportive community where Pride is wholeheartedly embraced.
Howard County Celebrates Pride Year-Round
Beyond the designated month of Pride, Howard County embraces and acknowledges the importance of LGBTQ+ acceptance and celebration year-round. You will find inclusive organizations that strive to create an environment where everyone can be their authentic selves. Howard County's dedication to fostering inclusivity extends far beyond the annual Pride events, making it a welcoming place for all, every day of the year.
LGBTQ+ Owned Shops
Shopping locally can support LGBTQ+ owned businesses and contribute to a thriving community. Maryland is home to its own LGBTQ+ Chamber of Commerce, a valuable resource for discovering and supporting such businesses.
In Ellicott City, owners Lance Sovine and Doug Yeakey have created an iconic Maryland popcorn brand with E.C. Pops, while also establishing the delightful toy store, Doc Taylor's Toy Emporium. However, their brand represents much more than just delicious treats and adorable toys. It serves as a testament to inclusivity, offering not only delightful products but also LGBTQ+ centered education and a welcoming environment for all who step foot in their stores. At E.C. Pops and Doc Taylor's Toy Emporium, everyone is embraced and celebrated, creating a space where all are welcome.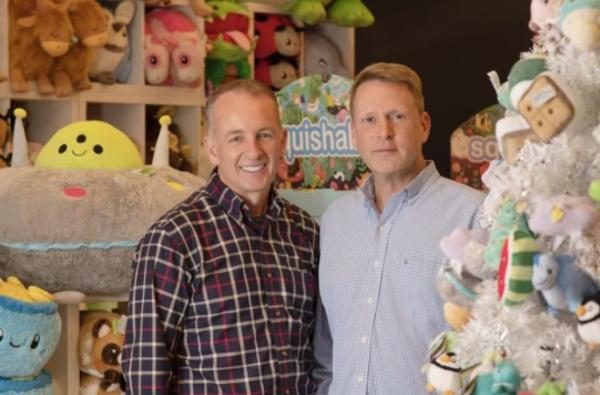 Owners of EC Pops Lance Sovine and Doug Yeakey
Another LGBTQ+ owned business is The Wine Bin, owned by Dave Carney. As an inclusive and welcoming business, The Wine Bin offers a delightful array of wines, craft beers, and spirits for enthusiasts and casual drinkers alike. Their knowledgeable and friendly staff create a warm and inviting atmosphere, making every visit a pleasurable experience for all. 
Whether you're a wine connoisseur or simply looking for a place to unwind and explore new flavors, The Wine Bin is a destination that celebrates diversity and encourages all to feel welcome. Apart from offering an impressive selection of libations, The Wine Bin also hosts a variety of events and tastings, providing opportunities for patrons to engage, learn, and connect with others who share a passion for wine and spirits. These events foster a sense of community and create an environment where individuals from different backgrounds can come together and celebrate their love for fine beverages.
By supporting these local businesses, you not only have the chance to enjoy fantastic products and experiences, but you also contribute to the growth and success of LGBTQ+ owned businesses that champions inclusivity. Whether you're a member of the LGBTQ+ community or an ally, both E.C. Pops and The Wine Bin offer spaces where everyone can gather, share their love for finding fun Maryland souvenirs and great wine, and celebrate the spirit of acceptance and diversity that defines Howard County.
As you walk around historic Ellicott City, take note of the shops that proudly display signs of diversity and inclusion in their windows. These signs serve as a powerful visual representation of the community's commitment to embracing people of all backgrounds, identities, and orientations. While strolling through the streets of Ellicott City, you will be greeted by these colorful and meaningful displays that celebrate diversity and promote a welcoming atmosphere for everyone.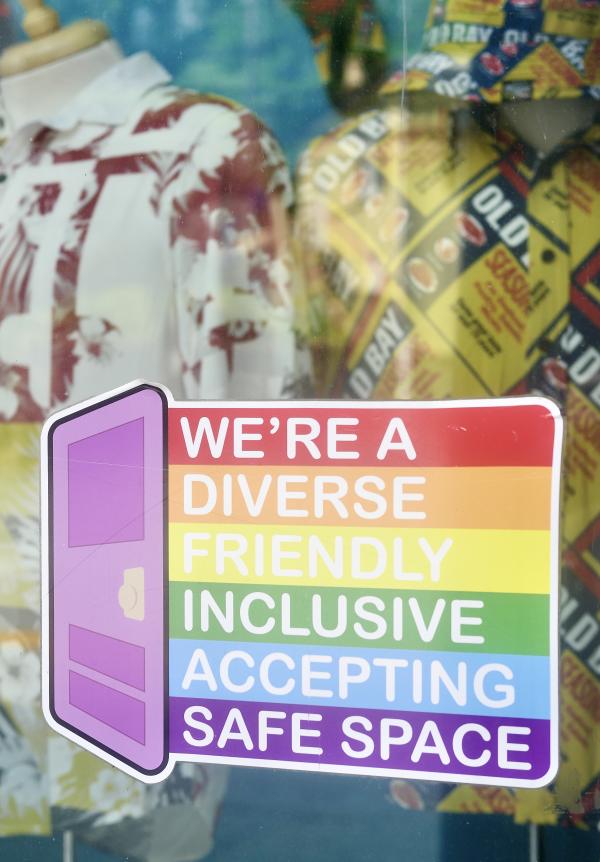 Diversity signs in storefronts in historic Ellicott City - EC Pops
These signs not only reflect the town's values but also send a strong message of acceptance, unity, and respect to both residents and visitors. Ellicott City's dedication to showcasing diversity in its shop windows is a testament to its status as one of many inclusive destinations in Howard County, where everyone is encouraged to be their authentic selves.
Events That Represent The Community
Held annually in the new Merriweather District, the Books in Bloom literary festival aims to share voices of authors and other speakers, who can represent the diversity of the community of Columbia. Previous panels have been about the topic of banned books to encourage open dialogue, while also partnering with the Howard County Public School System to be a platform for sharing Rainbow Vision literary magazine. This event celebrates the power of literature to shape perspectives and foster empathy and a more inclusive society.
Things To Do During Pride Month June 2023
June is a month of celebration and empowerment as Pride Month takes center stage in Howard County. With a range of exciting events and activities, there are plenty of opportunities to participate and show your support for the LGBTQ+ community.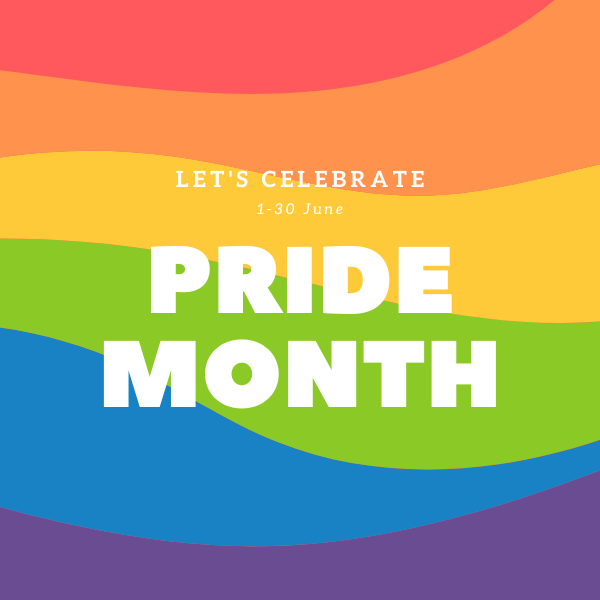 Pride Month Events
HOCO Pride "Our Time to Thrive T-Shirt Competition" - Kicking off the festivities is the HOCO Pride "Our Time to Thrive T-Shirt Competition," which goes through June 11, leading up to the highly anticipated festival on October 8, 2023. This competition allows individuals to showcase their creativity and design skills while promoting the spirit of pride and inclusivity.
Howard County Library (HCLS) Events - Throughout the entire month of June, the Howard County Library System (HCLS) hosts a series of engaging events. One highlight is the Pride-themed scavenger hunt. Participants can find 10 QR codes hidden throughout the Elkridge branch! Each code leads to a series of 3 – 5 puzzle journeys celebrating the history of the Pride movement. Additionally, HCLS offers events such as All Together Now: Celebrating Pride, Picture Book Parade Celebrating Pride, Teen Action Board: Totes with Pride, and Pride Button Making.
OEC Pride - On June 3-4, Old Ellicott City (OEC) warmly welcomes everyone to join in the town-wide celebration of Pride. The festivities include the exhilarating Mascara Run, taking participants up and down Main Street. Throughout the historical town, you can enjoy live music, special performances, an art fair, games, and more. Historic Ellicott City's shops and restaurants enthusiastically embrace the spirit of Pride, offering themed specials and their unique take on Pride fun. Don't miss the captivating Drag Story Hour at Backwater Books and other exciting activities.
During OEC Pride, The Wine Bin will be having a wine tasting in support of Pride on Saturday June 3, 12 - 6 p.m. You will want to visit to taste 
True Colors Cava - for every bottle sold in the US, there is a donation made towards Pride efforts
Underwood Pride Rose - with a special label created by LGBTQ artist Lisa Congdon
Don Ciccio Figli Tutti Frutti Liquor - sweet liquor that has a shimmery flair)
There will also be a special outdoor movie night showing Priscilla, Queen of the Desert at 9 p.m. with live music beginning at 7:30 p.m.
Lost Ark Distilling Celebration - Also on the list of exciting Pride Month events is the Lost Arc Distilling Pride celebration on June 18. Hosted by Dustyn Dawn and featuring the incredible talents of Chanel Belladonna, Krystalicious, and Stealya-Manz Blue, this event promises an unforgettable show. With seating starting at 11 am and the show beginning at 12 pm, guests are encouraged to purchase tickets under the same name to ensure they are seated together. The ticket includes food from a delectable food truck, so you can enjoy delicious bites while being entertained by the performers. Remember to bring tips for the performers, your energy, and, most importantly, your best pride outfit. Please note that tickets are non-refundable and non-transferable after purchase.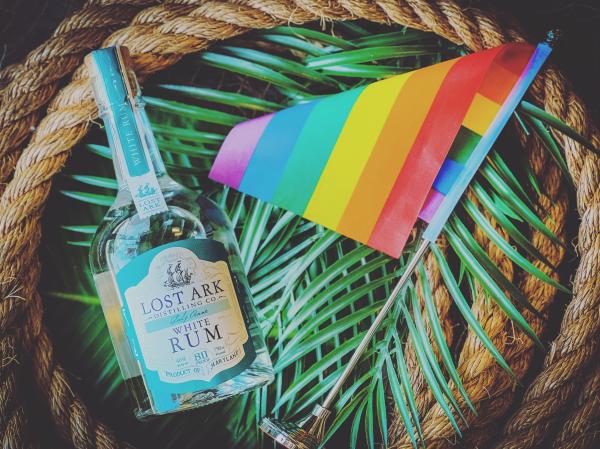 Lost Arc Distilling
With a diverse range of activities and a warm and welcoming atmosphere, Howard County's Pride Month promises to be a time of celebration, acceptance, and community. From entertaining shows and tasty food to a delightful bike ride, there are plenty of opportunities to come together, celebrate, and show your support for the LGBTQ+ community. Whether you're participating in the T-Shirt Competition, exploring the LGBTQ+ themed events at the library, or immersing yourself in the vibrant OEC Pride festivities, there are endless ways to get involved and honor the spirit of Pride in June 2023.
Up for a Drive? Check out Pride Events Nearby!
If you're up for a drive and eager to experience even more Pride events, look no further than the nearby Washington DC, Maryland, and Virginia (DMV) area. This vibrant region is known for its diverse and inclusive celebrations of Pride. By extending your stay, you'll have the opportunity to immerse yourself in a wide range of events and explore all that the DMV area has to offer.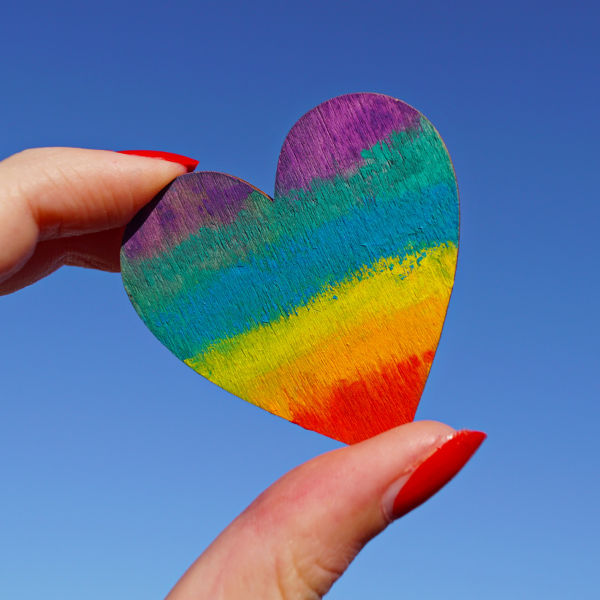 Pride Events Around Howard County
By taking the time to explore the nearby Pride events in the DMV area, you'll not only expand your horizons but also contribute to the broader movement of acceptance and equality. So, buckle up and embark on a memorable journey through this vibrant and diverse region, where Pride knows no bounds.
Washington D.C.
Washington D.C., with its rich history and cultural significance, is a thriving hub for Pride enthusiasts. The city hosts a multitude of Pride activities, including the highly anticipated Capital Pride Parade and Festival. Drawing in an impressive crowd of 200,000 attendees, this event spans 10 days and features vibrant parties and exciting events all around town. The city's significant LGBTQ+ population, combined with its progressive stance on issues such as Marriage Equality, has made it a beacon of acceptance and equality.
In fact, D.C. will proudly host WorldPride 2025, a 50-year anniversary celebration of Pride taking place in the nation's capital. This historic event, set to take place from May 23 to June 8, 2025, will commemorate the journey of the LGBTQ+ community, showcasing the past, present, and future. The celebrations will include a momentous march and rally from the Lincoln Memorial to the Capitol Building, following in the footsteps of Martin Luther King Jr.
Additionally, live acts, exhibitor spaces, and a red carpet gala at the prestigious Kennedy Center will further elevate the festivities. By partnering with InterPride to celebrate international LGBTQ+ community heroes, WorldPride 2025 promises to be a truly inclusive and empowering experience. Learn more in this video.
WorldPride 2025
As you embark on this remarkable Pride journey, Howard County stands ready to provide accommodations and welcome visitors during Capital Pride Washington and WorldPride 2025.
Maryland
Maryland, beyond Howard County, offers a vibrant array of Pride events that span across different cities, showcasing the state's commitment to inclusivity and celebration of LGBTQ+ communities. Baltimore, a cultural hub, hosts Baltimore Pride Week, a spirited celebration featuring parades, festivals, and a range of community-centered activities. This week-long event brings together locals and visitors alike to honor diversity and promote unity.
Catonsville, a charming town in Maryland, also joins in the Pride festivities with its own Catonsville Pride event. This gathering radiates a strong sense of community pride and acceptance, creating a welcoming space for people of all backgrounds.
Annapolis, the capital of Maryland, embraces its LGBTQ+ community through the Annapolis Pride Parade and Festival. This vibrant event showcases local talent, artistic expressions, and a celebration of love and acceptance in the heart of the city.
With a multitude of Pride events in cities throughout Maryland, residents and visitors have ample opportunities to engage, connect, and revel in the rich diversity and inclusive spirit that the state embodies. These celebrations highlight the strength and resilience of the LGBTQ+ community while fostering a sense of belonging and acceptance for all.
Virginia
Virginia is no stranger to Pride celebrations, with cities like Arlington, Alexandria, and Richmond hosting their own events that showcase the state's commitment to inclusivity and activism. These Pride celebrations provide a unique perspective on the LGBTQ+ community and serve as platforms for fostering understanding, empowerment, and unity.
Celebrate Pride In And Around Howard County
Located just minutes from the BWI Airport, Howard County is an ideal destination for those seeking a lively and inclusive Pride experience. Whether you're flying into the area for Capital Pride Washington or World Pride 2025, or embarking on a Mid-Atlantic road trip to celebrate Pride month, our county offers a warm welcome. You'll want to make sure to learn more about the transportation we offer, and you find additional information about getting around the area here.
During your stay, consider booking a room at the Comfort Suites or one of our other fantastic hotels. These accommodations ensure a comfortable and enjoyable experience, allowing you to fully embrace the vibrant Pride events and activities available.
Events are subject to change. Please check with the host of each event to confirm dates, times, and locations prior to attending.