Experience the best that Howard County has to offer without ever having to leave your living room. Games, exerceries, educational activities, and more, all from the comfort of your home
HoCo "Stay at Home" Bingo

Click here for a Printable HoCo Bingo Board
---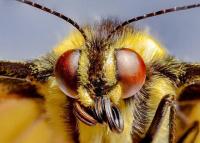 ---
8197 Main Street, Ellicott City, MD 21043

Tour a Virtual Exhibit : "Erasing Places" Paintings by Leah Lewman Laird, March 31 - May 3, 2020 Artist-owned and operated fine art gallery...

8661 Robert Fulton Dr., Columbia, MD 21046

Dispatch : Presented by Breakout Games. Solve the mystery shipped directly to your door. This isn't your "For average outing or everyday...

7 South Calvert Street, Baltimore, MD 21202

Chespeake Shakespeare offers many virtual activites. Recorded online performances, quizzes, art on demand, and more! Click Here to visit...

8510 High Ridge Road, Ellicott City, MD 21043

Columbia Orchestra Music Education Blog - Safe and fun activites to do at home The Orchestra performs classical, pops, and family concerts...

3782 B Old Columbia Pike, Ellicott City, MD 21043

Delivery! For all ages: Create your own Terrarium (Air Plant/Succulent)🌱or Create your own Flower Crown (Fresh Flowers)💐 All materials...

8510 High Ridge Road, Ellicott City, MD 21043

Youth Art Month exhibit, Food for Thought: Breaking Bread, Building Community Virtual Tour The Arts Council operates the Howard County...

9411 Frederick Road, Ellicott City, MD 21042

Play, Create, and Learn at home. Delivers high-quality public educational for all ages.

6692 Cedar Lane, Columbia, MD 21044

Take a virtual tour of Robinson Nature Center by clicking here The Robinson Nature Center, opened in September 2011, is a unique,...

8600 Foundry Street, Savage, MD 20763

Terrapin Adventures at home: Making S'mores in the oven Sweeten up your day with homemade ice cream Visit us at Terrapin Adventures to soar...