Father's Day is just around the corner, and if you're looking for inspiration to celebrate your dad in Howard County, Maryland, there are plenty of options! Whether your dad is a foodie, a golf enthusiast, or a lover of the outdoors, you can find a gift and plan an experience that he will love and appreciate. Create memories with this guide to Father's Day fun in Howard County, Maryland.
Is Dad outdoorsy?
Since Maryland is a water-lover's paradise, you can treat your dad to an adventurous fly-fishing excursion with Transformative Travel, an Ellicott City-based company that offers guided fishing experiences for families, groups, and solo outings. Maybe he'd prefer relaxing on the water? Try a paddle boat rental from Adventure Shack at Centennial Park.
Afterwards, throw a Father's Day crab feast by following the Maryland Crab and Oyster Trail in Howard County. Find a special mallet or crab-inspired gift at one of our many shops in the area.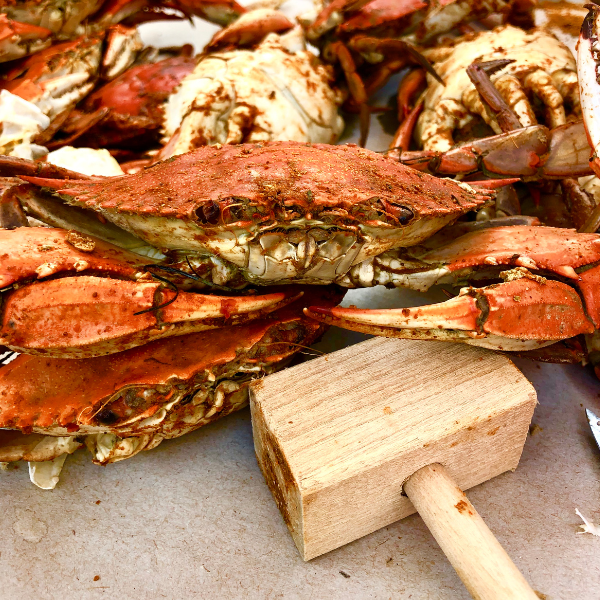 Celebrate Dad with a Father's Day crab feast
If your dad is a golf enthusiast, you could get him a gift card to one of Howard County's beautiful golf courses. Hobbit's Glen Golf Club in Columbia and Waverly Woods Golf Course in Marriottsville are both excellent options. Or, you could get him a new set of golf balls or some golf apparel from a local sporting goods store.
For dads who love the outdoors, you could visit our local shops to find outdoor gear for hiking, camping, and other outdoor activities as well as new bikes and bike accessories. Plan an outing to Patapsco Valley State Park, Rockburn Branch Park, or the Howard County Conservancy.
Is Dad the man of the hour?
Pick out a thoughtful watch in one of Howard County's jewelry shops. Select the perfect gift as you peruse through the options at Turf Valley Towne Square, The Mall in Columbia, and boutiques in Ellicott City. You're sure to find a special item he'll appreciate.
Does Dad prefer to celebrate over drinks and live entertainment?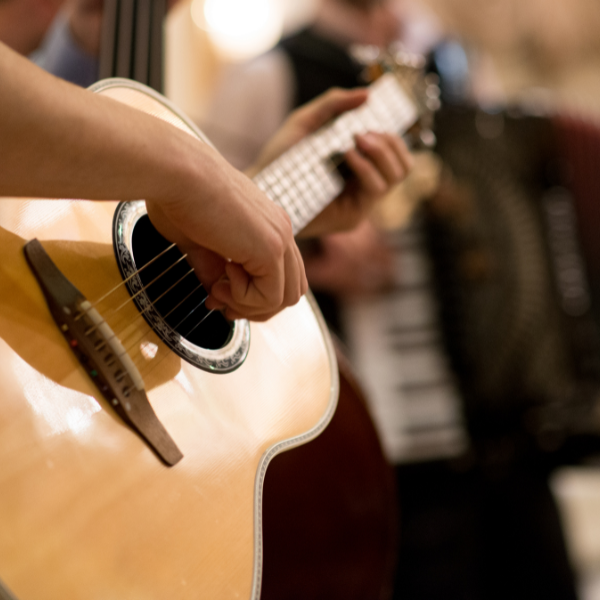 Father's Day Fun & Entertainment
Visit the Downtown Columbia Lakefront for the 36th Anniversary season Columbia Festival of the Arts' Free LakeFest Weekend from June 16-18, 2023! Pack a picnic or choose from a selection of food trucks. Make memories, while listening to GRAMMY award-winning artist Judith Hill, GRAMMY winner and NEA Jazz Master Delfeayo Marsalis, New Orleans musician Shamarr Allen, BFunk Dance Company, and more. Pick out a special gift from arts, crafts, and food vendors.
If your dad is a music lover, you could get him tickets to a concert at the Merriweather Post Pavilion in Columbia. The venue hosts a wide range of musical acts throughout the year, from classic rock to country to indie.
For the dad who prefers a nice cold pint, get him on the Howard On Tap Craft Brew Trail.  He'll discover brewpubs, up-and-coming farm breweries, and more about Howard County's craft beer and spirit scene.
If your dad enjoys a good meal, consider getting him a gift card to one of Howard County's many restaurants. You could get him a gift card to Manor Hill Tavern, which offers a wide variety of craft beers and delicious pub food. Or, if your dad has a taste for seafood, you could get him a gift card to Hudson Coastal in Maple Lawn. Find the perfect place for your dad on our full list of restaurants. 
There are plenty of Father's Day gift options in Howard County, Maryland! Whether your dad is into food, golf, the outdoors, music, or something else entirely, you can find a gift that he will love and appreciate.
Bring your dad to Howard County for a day of fun and celebration this Father's Day! With so much to do, you'll want to stay overnight. Make sure to check out our places to stay.