Engagement season is here, and it's the perfect time to find inspiration for your wedding with an overview of all that is offered in Howard County Maryland, just outside of Washington DC, Virginia, and Baltimore. Choosing Howard County as your wedding location offers your guests the spaciousness of a more rural area, while still keeping the modern comforts and amenities that cities provide. You can retreat away from the bustling activity of our major metropolitan neighbors, and simplify your wedding planning with our list of ideas. Find inspiration for your Howard County wedding with our selection of unique venues, fantastic local vendors, and activities for guests to do in the area.
Unique Wedding Venues
In Howard County, you can choose from unique wedding venues that have historic character and charm, hotel venues with incredible ballrooms, and venues that put your event in the center of nature.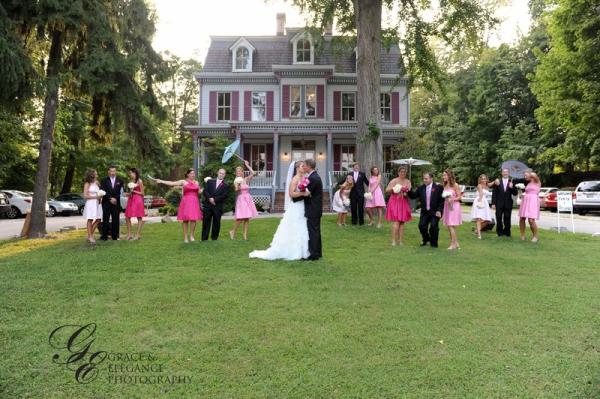 Historic Savage Mill Manor
Whether you are looking for the beautiful setting in the mill at Historic Savage Mill Manor or the industrial look of Main Street Ballroom in historic Ellicott City, Howard County has many incredible locations to select as your dream wedding venue.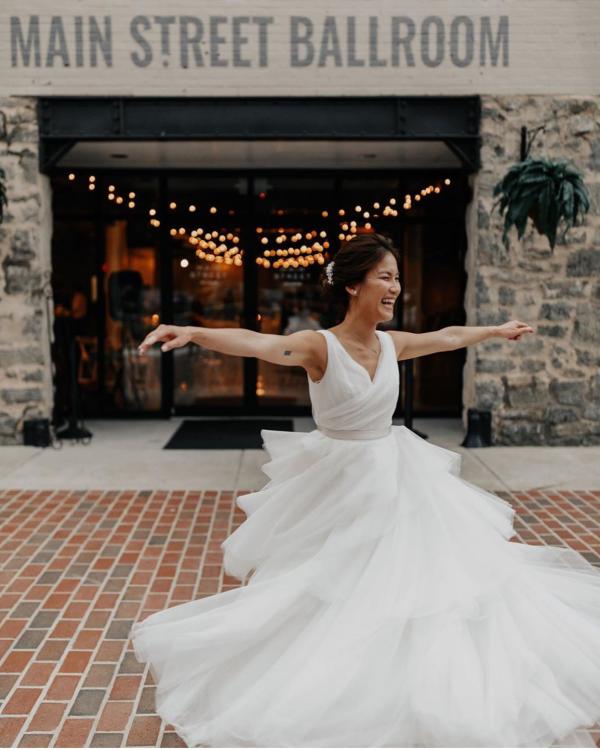 Main Street Ballroom
For smaller more intimate affairs, Historic Oakland Manor offers an elegant ballroom, scenic gardens, and a tented patio. The 19th-century property is nestled in a peaceful wooded area in the heart of Downtown Columbia, creating a dreamy ambiance. The Museum of Howard County History also provides a more personal, romantic backdrop for your big day. Housed in a former church, the Gothic-style stained-glass windows and vaulted ceilings are full of character that will add a charming touch to your event.
Find a lovely sense of serenity with the 68 acres of scenic landscaping at Belmont Manor & Historic Park. The 18th-century property offers outdoor events in the spring, summer, and fall, so nature's color palette can do most of the heavy lifting for your decor. Circle D Farm is another gorgeous option. This 150-acre family farm has multiple indoor and outdoor settings so you can choose the location that is right for you.
With a wedding at Turf Valley Resort in greater Ellicott City, you have the simplicity of an all-inclusive experience. Guests can reserve rooms on-site at the resort where they can enjoy pickleball, volleyball, tennis, and golf. Visit an indoor heated pool with a hot tub and an outdoor pool with on-site dining.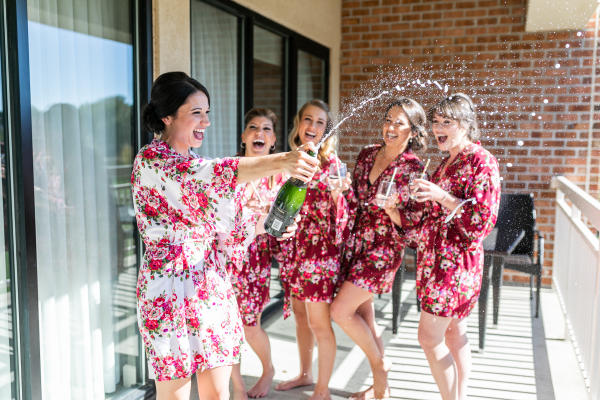 Bridesmaids can visit the Turf Valley Spa to receive a variety of luxurious services.
Turf Valley's property spans more than 1000 acres, and it can accommodate up to 650 guests. Wedding ceremonies can take place indoors and outdoors. With a backdrop of lush vegetation, bubbling fountains, and beautiful swans, the Garden space provides a beautiful pergola nestled among the manicured landscape where vows can take place.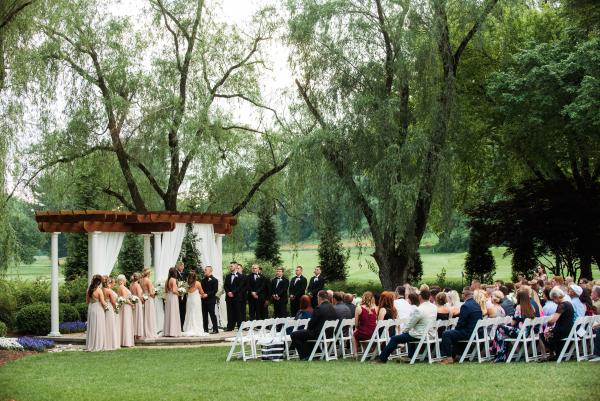 Turf Valley's Garden Space
Indoors, you can choose from seven event spaces where glittering chandeliers hang from above in the ballrooms. 
Located in Woodstock, Howard County Conservancy offers a rustic wedding experience. You can't help but be in awe of the surrounding beauty. An owl can even appear as a special wedding guest!
This tranquil, idyllic nature center offers 8 ceremony location options indoors and outdoors. You can exchange vows while surrounded by the flora and fauna of Theresa's Garden or with the stunning Montjoy Barn providing the perfect backdrop for photos.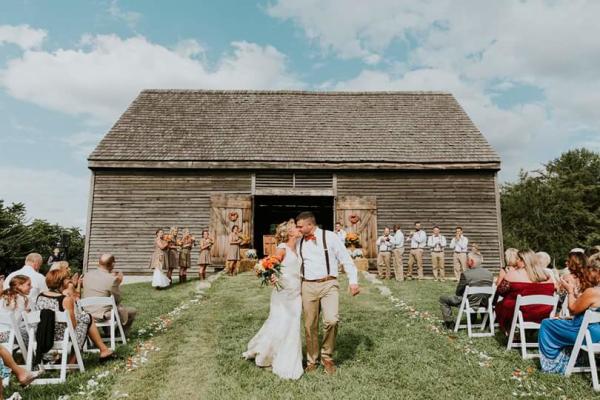 Howard County Conservancy's Montjoy Barn
The Gudelsky Environmental Education Center can accommodate up to 200 guests in its wide-open space that is flooded with natural light. Away from the excitement, couples can prepare for their big day in a private farmhouse dressing room.
Another beautiful wedding venue is The Elkridge Furnace Inn. Small weddings can take place at the Furnace Complex, which is located on over 12 acres of state park property. The Manor House, which can host up to 230 guests, dates back to 1810 and offers the comfortable elegance of a historic property.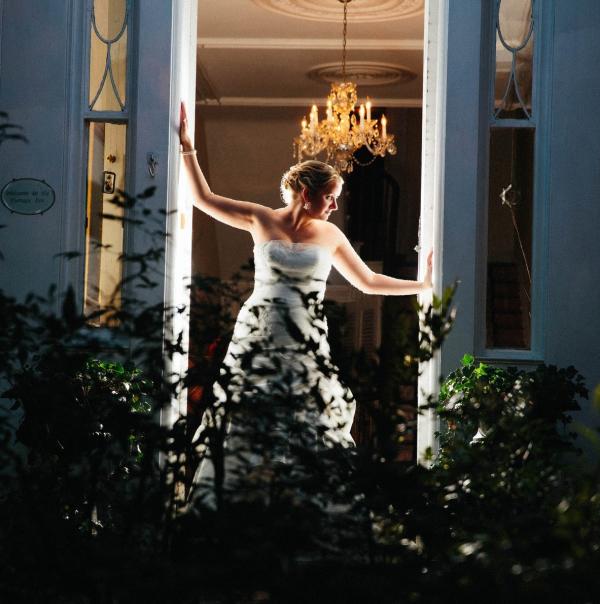 Elkridge Furnace Inn
At The Elkridge Furnace Inn, the cuisine is truly a highlight. This chef-owned venue offers organic produce grown on the property and locally-sourced meats.
Fantastic Local Wedding Vendors
Whether you are planning your event yourself or hiring an expert wedding planner, you can find inspiration for your Howard County wedding with our vendors, who can make your dream wedding come true. Check out an overview of what our fantastic local wedding vendors offer, or you can visit the Turf Valley Resort Annual Wedding Showcase taking place on Friday, February 24, 2023 to meet some of them in person.
Wedding Planners
Hiring a local wedding planner can help you navigate the planning process. They know the area well, and they can provide insight into the best vendors for your particular celebration.
Moments Made Simple is an Ellicott City-based event concierge service offering a customized experience from start to finish. You can receive partial or full-service event planning services along with coordination during the month of the event.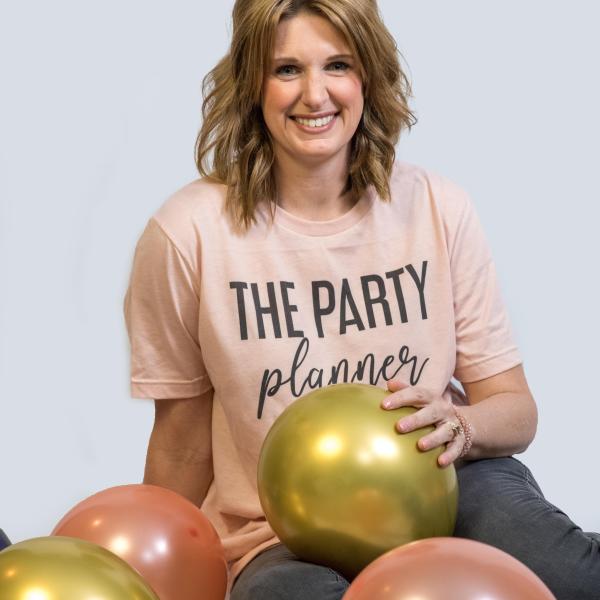 Kristen Jarrell, Owner of Moments Made Simple
Owner Kristin Jarrell, who knows first-hand what it was like to celebrate her own wedding in Howard County, has insider knowledge of not only the area, but also the latest wedding trends to help find the perfect inspiration for your special day. Whether you are trying to decide on wedding spaces, colors and decor, flowers or photography, Moments Made Simple is there to help during the planning process.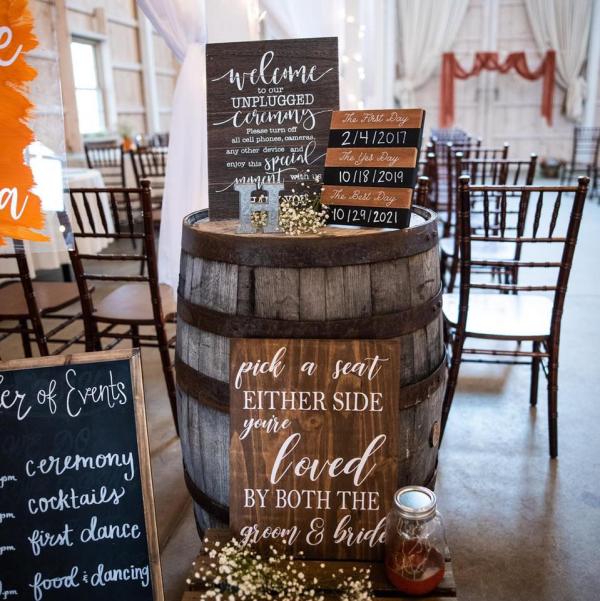 A Moments Made Simple Event
With Moments Made Simple, hiring the vendors and venues is left up to a Certified Wedding and Event Planner to truly make the most important moment of exchanging your vows a simple occasion.
Located in Laurel, Paola's Events is another local wedding planner with a team that has over 30 years of combined experience. With planning services that include full service and partial service along with design and decor, Paola's Events creates unforgettable memories and turns your dream into a reality.
Decorations
Perfectly Wrapped, a full-service, professionally trained balloon decor company, will make your event even more memorable with elegant balloon garlands, arches, and centerpieces. They work with you to design the event, and they can provide site visits and mock-ups of stunning wedding balloon arrangements.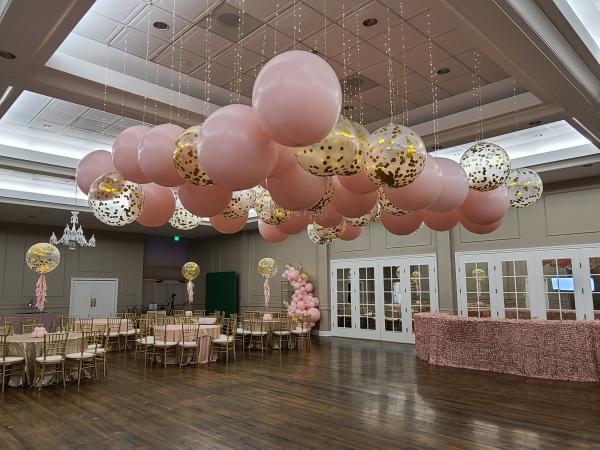 Perfectly Wrapped Balloon Decor
With elegant balloon garlands and decor, Perfectly Wrapped Balloon Decor adds the perfect touch to your event space. They offer a wide variety of colors and designs to help manifest the perfect vision of your special day.
Flowers
Whether you are choosing a picturesque garden wedding or a more industrial venue in Howard County, you will want a stunning floral arrangement. Located in historic Ellicott City, Flower Barn is a charming, female-owned floral boutique providing the perfect arrangements for your ceremony and reception.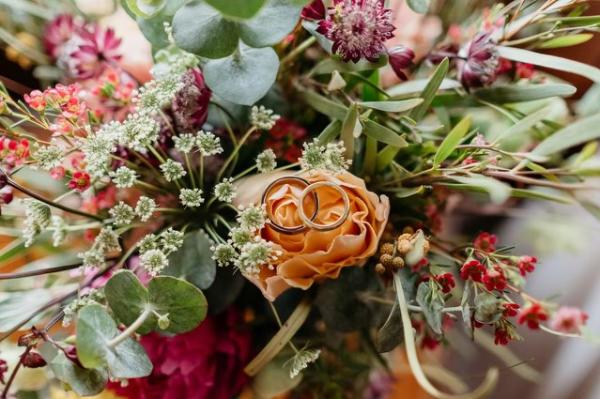 Flower Barn offers custom floral arrangements for your wedding day.
Cake
As you plan your wedding in an area known for having high-quality cuisine in every neighborhood, finding incredible bakeries for your wedding day is simple. In Columbia, Touche Touchet Bakery and Pastry Shop creates beautiful cakes made by award-winning decorators.
Located in Elkridge, Kupcakes & Co has been voted best wedding bakers and best couple's choice by WeddingWire for the past 10 years. You also might recognize Kupcakes & Co from Cake Hunters.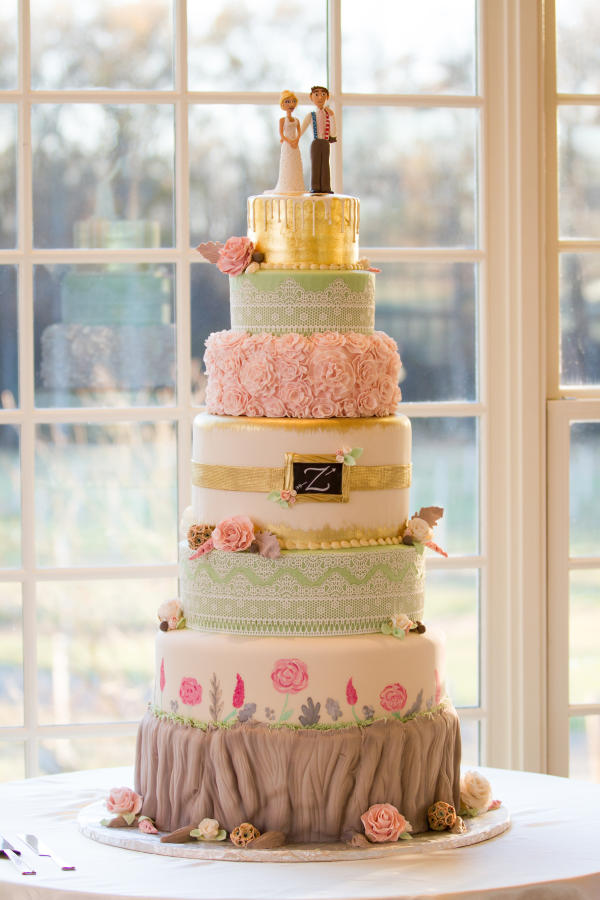 Kupcakes & Co offers a collection of 110 wedding cake flavors.
In addition to decadent cakes and cupcakes, their bakers can create a dessert bar with brownies, cake truffles, French macaroons, and chocolate-covered strawberries.
Hair and Makeup
You'll want to pamper yourself on your special day with salon services. You can create a beauty look that looks good in photos and as you walk down the aisle at Envy Salon, Ooh La Lal Hair Salon, or Gloss Hair Studio.
Caterers
Putting on the Ritz offers more than 30 years of catering experience and customizable menus to suit any tastes. Their menu has a wide variety of chicken and beef options along with vegetarian and vegan selections. You can choose from some trendy, non-traditional stations, including a gourmet pizza station and chicken and waffle station. Bring the taste of Maryland to your wedding. With seafood being a local favorite, you can't go wrong with the ample selection of seafood appetizers, fresh fish entrees and stations, from the Maryland Crab Soup Shooters to the Blackened Rockfish, or the Chesapeake Bay station with house specialty Maryland-style crab cakes.
Transportation
Howard County has many neighborhoods you and yours guests will want to explore. Transportation is readily available with AnExtraordinar Limousine offering luxurious limos, motor coaches, party buses, and trolleys. Some other options are Unlimited Tours Coach DC, Ally Charter Bus Washington DC, National Charter Bus Washington DC, and Shofur Washington DC.
Keeping Guests Entertained While In Town For The Wedding
Out-of-town wedding guests who are looking for something to do can find plenty of activities in Howard County. Spend a day shopping and dining in Maple Lawn, which also has convenient hotels. You could walk around Main Street in historic Ellicott City visiting the shops and boutiques. In greater Ellicott City, you can visit the section of Route 40 that has been designated Koreatown to find authentic Korean cuisine. Since Hot Pot is meant to be enjoyed together, it is a fun and trendy group outing idea.
Another idea is to arrange for your group to spend a day enjoying nature. In Elkridge, you could go on a group hike to Cascade Falls at Patapsco Valley State Park.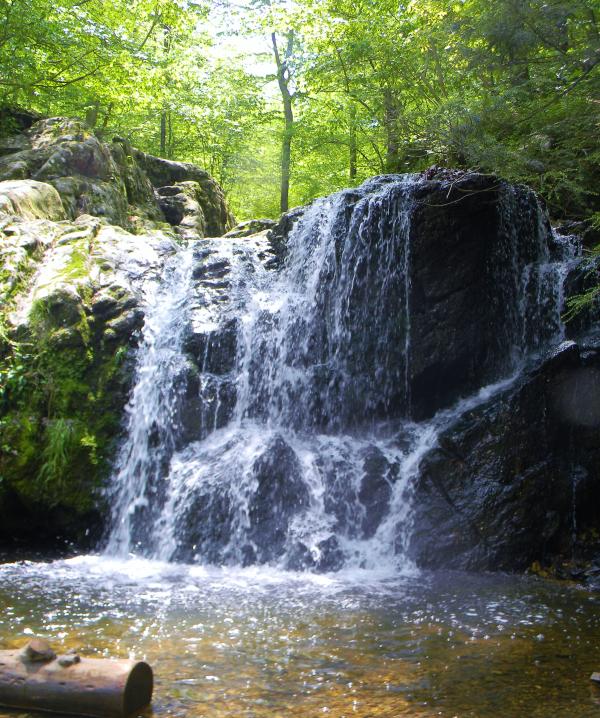 Cascade Falls at Patapsco Valley State Park
In Columbia, you could see a musical at Toby's Dinner Theater, or listen to live music. Go for a mural walk around the Merriweather District, where you can wake up to a morning cup of coffee at Busboys and Poets.
Another idea for thrillseekers is to spend an exciting day at Terrapin Adventures or the Autobahn Indoor Speedway.
Welcome Bags
Welcome bags are a thoughtful way to provide some of Howard County's finest goodies to your out-of-town guests. You can arrange to have a welcome bag provided during check-in at our hotels, or give it to guests at the rehearsal dinner. Some locally-made favorites to include are Sweet Cascades chocolate and E.C. Pops popcorn.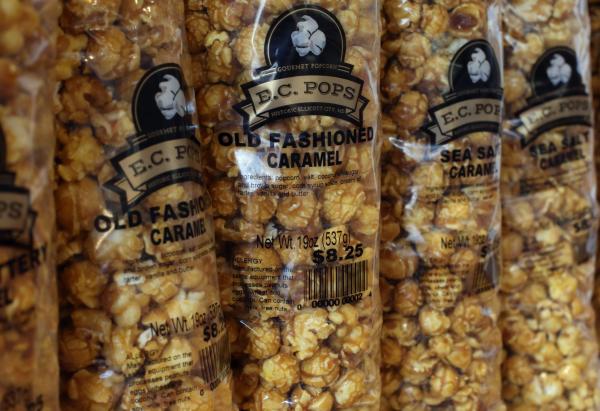 E.C. Pops Popcorn
Jams from one of our many farm stores and a craft brew from our many breweries are always a hit! The Howard County Visitor's Guide is a great local resource. Be sure to include that in your welcome bag.
Finding inspiration for your Howard County wedding is simple with our robust offerings of venues and vendors. Our area is filled with rustic charm and history. Located just between the bustling cities of Washington DC and Baltimore, Howard County provides the perfect mix of cosmopolitan excitement and the simplicity of smaller neighborhoods. How you HoCo is up to you on your special day, which is sure to be a great one.