As the crisp autumn breeze sweeps through the picturesque landscapes and enchanting neighborhoods of Howard County, a symphony of colors and flavors awaits you. This guide is your key to unlocking an extraordinary seasonal journey where farms burst with the bounty of the harvest, festivals come alive with joyous celebrations and feasts tantalize your tastebuds.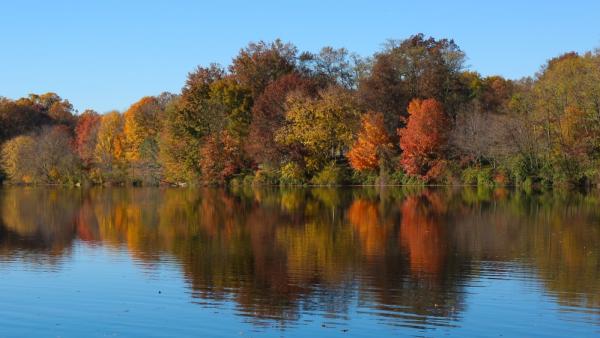 Fall foliage shines at Wilde Lake
In Howard County, the fusion of festivals and entertainment paints a tapestry of memories that lingers long after the festivities conclude. Mark your calendars and join us in savoring these can't-miss moments and events in Howard County.
Picture this: a starlit evening, a symphony of melodious notes, and the iconic "Rocky" film brought to life by the spellbinding Baltimore Symphony Orchestra at the Merriweather Post Pavilion. This captivating event on Sept. 13, known as "Rocky in Concert," marks a spectacular conclusion to a summer of artistic and cultural programming by the Merriweather Arts & Culture Center.
As the final crescendo of the season, this event invites you to immerse yourself in the timeless tale of triumph and determination, all while basking in the rich acoustics of the iconic venue.
As the summer sun gracefully makes its exit, the spotlight turns to the vibrant and spirited Hops & Harvest festival, a jubilant ode to all things autumn. Held on Oct. 7, this event heralds the changing of seasons with an exuberant celebration that combines the best of local flavors, live music and community camaraderie.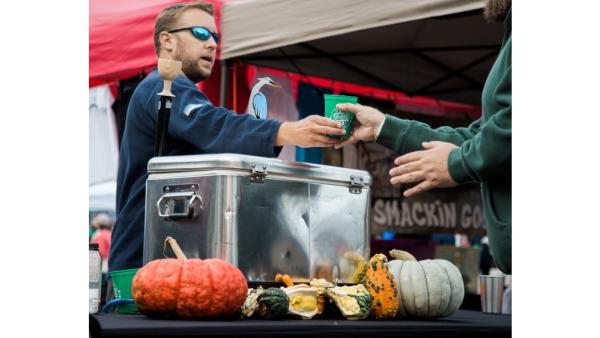 Hops & Harvest Festival
As you stroll through Merriweather Park at Symphony Woods, the crisp air carries the scent of freshly brewed ales and the delightful aroma of hearty dishes. From beer enthusiasts to families seeking wholesome fun, Hops & Harvest offers something for everyone.
Revel in the joy of seasonal crafts, indulge in delectable treats, and dance to the rhythm of live performances – all while embracing the enchanting fall ambiance that Howard County brings to its guests.
Hops & Harvest Festival
Must-Visit Farms & Fall Foliage
Roam through pumpkin patches and orchards, and breathe in the crisp fall air. As you explore the fields of Howard County's farms, the vibrant foliage serves as a breathtaking backdrop to your adventure.
Clark's Elioak Farm
Step into a world of fairytale enchantment at Clark's Elioak Farm, nestled amidst the farmland of Ellicott City. This idyllic destination beckons visitors of all ages to embark on a whimsical journey through storybook-inspired landscapes.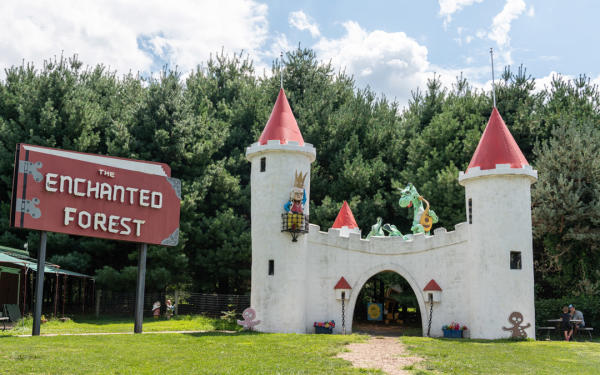 Clark's Elioak Farm
Mary's Land Farm
Immerse yourself in the heartwarming embrace of Mary's Land Farm, where the essence of rural life and the spirit of community converge in a harmonious symphony. The fall foliage frames the scene with an exquisite palette of oranges, reds, and golds, creating a serene backdrop that enhances your farming escapade.
Larriland Farm
Larriland Farm invites you to immerse yourself in a world of vibrant colors and delectable aromas. As the leaves begin their graceful descent, this treasure trove opens its gates to visitors seeking the ultimate pick-your-own adventure. Traverse acres of orchards and fields, plucking ripe apples and plump pumpkins straight from the earth.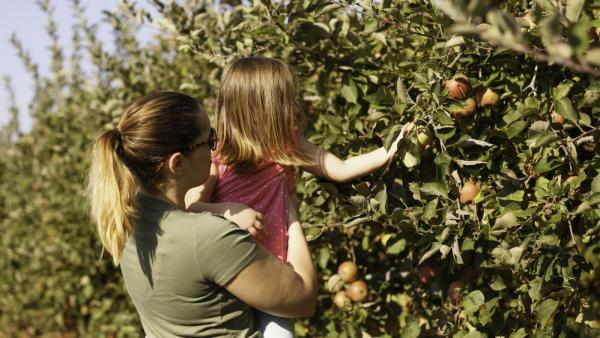 Larriland Farm (Provided Photo. Credit: Karmen Osei)
Delectable Fall Feasts
Venture on an unforgettable journey through delectable fall feasts that celebrate the culinary richness of Howard County's restaurants. From coastal treasures to farm-to-table delights, Howard County is a haven for food enthusiasts.
As you venture into Howard County's world of delectable feasts, remember that each bite tells a story – a story of the sea, the land, and the community that brings these flavors to life.
JJ McDonnell Seafood Crawl: A Coastal Gastronomic Odyssey
Embark on a seafood lover's dream as the JJ McDonnell Seafood Crawl sweeps you on a gastronomic voyage that traverses the coastal charm of Maryland. While this delectable adventure takes you on a culinary tour across the state, Howard County's restaurants eagerly join the celebration, infusing their menus with ocean-fresh bounty that pays homage to Maryland's maritime heritage.
Farm-to-Table Delights: Savoring Nature's Bounty
Howard County's commitment to farm-to-table dining shines through, offering a unique opportunity to indulge in seasonal splendor at its finest. As the fall harvest paints the surroundings with vibrant colors, farm-to-table establishments curate menus that showcase the very best of the season – from crisp vegetables to succulent meats.
Each bite becomes a celebration of the close relationship between the farmer's field and your plate, a reminder that food is not just sustenance, but a testament to the harmonious connection between nature and gastronomy.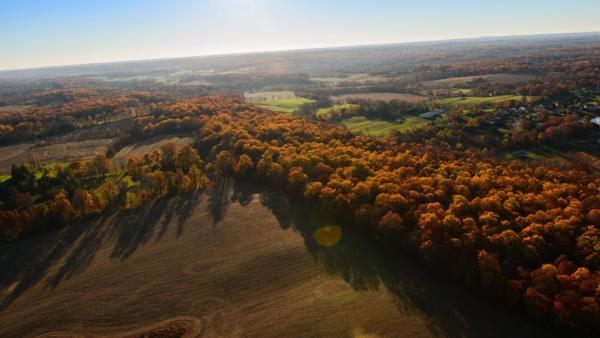 Fall foliage in Howard County, Maryland
So embrace the spirit of autumn and immerse yourself in the abundance of falling into fun in Howard County – a treasure trove of farm-fresh delights, festive merriment, and unforgettable moments. For more information, go to VisitHowardCounty.com.