It's not all about crab cakes and old bay! Howard County is home to a food and craft beverage scene that has been getting bigger, better, and more diverse each year. There is authentic Korean cuisine on Maryland's Korean Way, gastro pubs and farm to table restaurants and breweries, tapas, sushi, sichuan, indian, mexican, and so much more. Howard County has become a destination for foodies and beer lovers who want to experience the best dining and craft beverages in Maryland. We hope to inspire your weekend getaway by highlighting a small taste of what Howard County has to offer. Be sure to check out the full list of restaurants and attractions to tailor your getaway to your own tastes!
Day 1
There are several korean bakeries and cafes on Maryland's Korean Way in Ellicott City offering coffee, tea, smoothies, breads, and pastries that will get you carbed and caffeinated for a day out. 
Tous Le Jour, Shilla Bakery, Caffe Bene, and Bon Appetit Bakery & Cafe are all fabulous options for breakfast, all featuring french-korean style pastries like pan au chocolat, croissant, and doughnuts. Particularly delectable is the taro cream bread from Tous Le Jour. If you're looking for a more hearty breakfast, Cafe EZ offers more substantial fare like chicken and waffles, french toast, and omelettes. After getting a bite to eat, stop over at The Face Shop, which specializes in Korean skin care and beauty products. We recommend picking up some of their face sheet masks. Great for quick at home pampering or as a last minute gift. 
Fall is the perfect time to visit Clark's Elioak Farm, located in Clarksville off or RT 108. In addition to plenty of fall produce and goods available at the farm and nearby farm stand, like pumpkin and apple butter, Clark's offers petting zoos, tractor rides, picturesque sunflower fields, a brand new fairy forest, and even the surreal salvaged structures of The Enchanted Forest, set up in a pine forest and throughout the farm.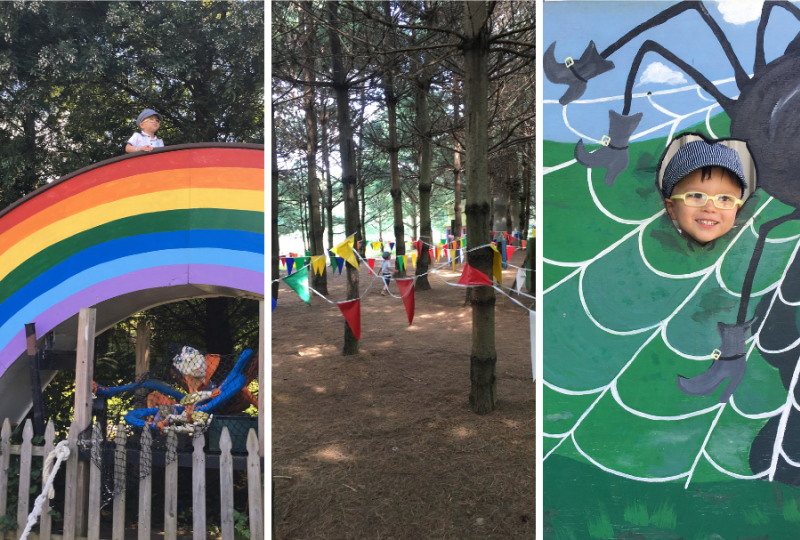 Kung Fu 12 is located in the newly built Clarksville Commons, just off RT 108 and a short drive from Clark's Elioak Farm. Kung Fu 12 opened in 2018, highlighting Sichuan cuisine, and in particular the Sichuan pepper and Chongqing noodles. You can't go wrong with any of the warm and inviting noodle soups offered here. Chongqing hot pepper noodle soup and stewed beef noodle soup are both particularly good; spicy, hearty, toothsome goodness in a bowl!
Local beer and craft beverages have taken off over the last few years. Howard County is now home to over 13 breweries and distilleries, all offering unique takes on a timeless craft. Jailbreak Brewing Company, opened in 2014, recently expanded its taproom with the addition of FoodWorks, which boasts an open kitchen, seating, and an impressive collection of sharabale plates. Know for out of the box and inspired craft creations like Lemon Meringue Funk, a meyer lemon brew and their boozy take on the classic desert, and Oats & Toffee & Chocolate & Stuff, a Heath Bar inspired Out Milk Stout with toffee, cacao, and vanilla.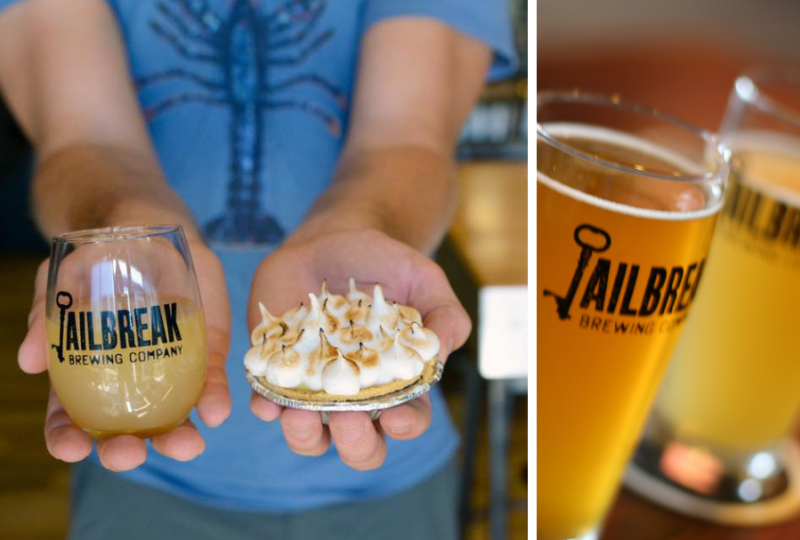 Events and tours are taking place all throughout autumn, and many breweries offer food and entertainment as well.  Hours vary for each location so plan your trip accordingly. 
Victoria Gastro Pub opened in 2007 and has since become venerated staple for foodies across Maryland. The menu items draw from both national and international cooking traditions and remain in harmony with the seasonal availability of high-quality ingredients with many of the herbs and vegetables coming from their very own garden at Manor Hill Farm. They also have an extensive draught beer menu with over 30 unique and high quality brews. Must try items include the Lobster Grilled Cheese and Duck Fat Fries Poutine.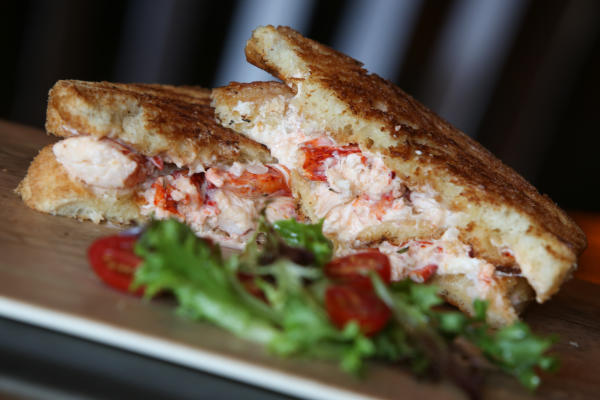 Day 2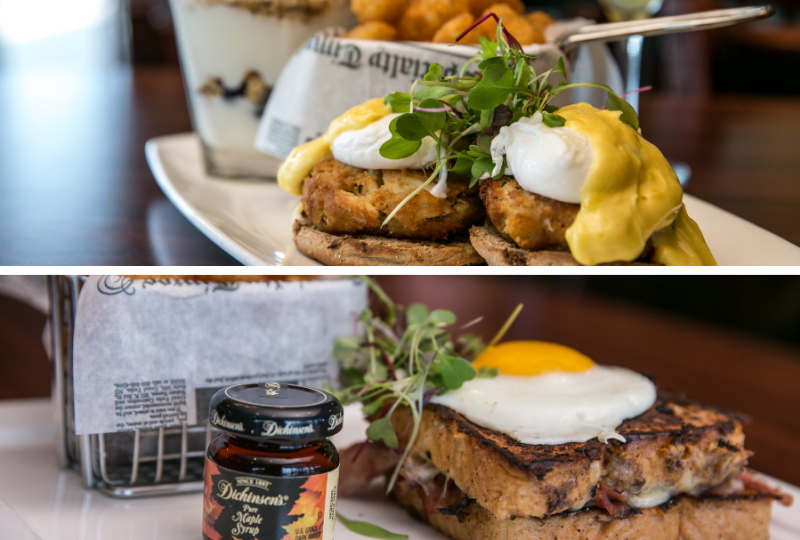 Lib's Grill is located in Maple Lawn, Howard County's newest up and coming district. Focusing on seasonal menus, craft beers, boutique wines, and a friendly neighborhood atmosphere, Lib's has become a must for foodies in the area since opening in 2018, particularly for their wonderful take on Brunch. Crab Benedict (pictured), monkey bread, and tater tot casserole are standouts, as well as bottomless mimosas.
Finish off your getaway with a day at the races. The grounds at laurel park are particularly beautiful in the fall, Laurel Park has undergone quite a few changes over the last few years, from renovations to the clubhouse to new restaurants and bars. No matter the race schedule, there is always something to do at the clubhouse. Xanadu Games, located in Laurel Park, offers games, tournaments, and general awesomeness. For $10 a day you can play pc games, fighting games, smash and more. Laurel Park also hosts a number of events throughout the fall, including the Reds on the Rails, Club House Festival, and the Maryland Million.