Embark on an adventure away from the city and uncover the hidden treasures of Howard County, located between Baltimore and Washington D.C. Escape the hustle and bustle of urban life and find solace in wide open fields that stretch as far as the eye can see, mixed with the cosmopolitan amenities of shopping and museums. As you plan your getaway, make sure to check the business hours since some may change during the holiday weekend.
Take A Day Trip Somewhere New
All around Howard County, there is a day trip waiting for you. As you explore the farmer's markets and farms, pause and enjoy the beautiful sunflower fields during their final weekend, capturing their beauty with your camera lens. Over Labor Day Weekend, Clark's Elioak Farm is holding a Plein Air Artists event that goes from Saturday, September 2 to Monday, September 4 from 10 a.m. to 5 p.m. each day. This enchanted painting experience shares the artwork of over 30 local Plein Air artists in the Education Building.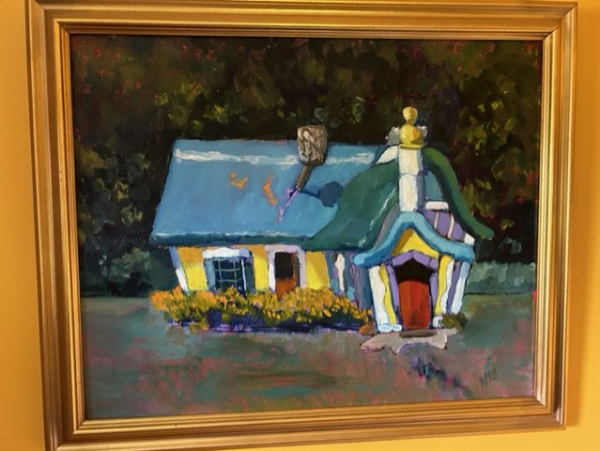 Clark's Elioak Farm Plein Air
There will also be a Craft Activity with Lawson Pottery with Anna Lawson on site as a craft vendor. You can explore your creative side as you make sunflower dishes out of clay. This fun activity is for all skill levels!
Another idea of how to spend Labor Day weekend in Howard County is to dedicate a day to the serenity of nature. Visit Maryland's first state park, Patapsco Valley State Park, where you can discover captivating trails, Cascade Falls, and the Swinging Bridge. Alternatively, explore five miles of hiking trails at the Howard County Conservancy.
Patapsco Valley State Park
If your wanderlust beckons, venture into Koreatown's eclectic dining scene, indulging in a fusion of flavors. Read How To Eat in Koreatown to plan out the restaurants you'll visit.
For a leisurely experience, wander the picturesque walking paths in Columbia, which was planned as a model community in the 1960's by Jim Rouse. Known for its walkability, Columbia has numerous paths making it easily navigate from Toby's Dinner Theatre to the Merriweather District, The Mall in Columbia to the Lakefront, all while getting your steps in before you hit up the dining scene.
Shop and Search for Labor Day Sales
Make this Labor Day weekend unforgettable with a day trip to the small towns of Maple Lawn, Savage, and historic Ellicott City as well as the cosmopolitan city of Columbia. Stroll along charming streets and engage in delightful conversations with fellow shoppers and shop owners. By doing so, you're not only indulging in a shopping spree — you're becoming a part of the fabric that makes communities so special.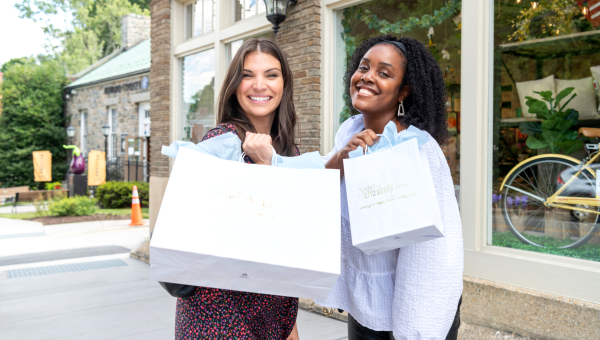 Shopping in Historic Ellicott City at Sweet Elizabeth Jane
Whether you are seeking fashion-forward finds at Sweet Elizabeth Jane and Bra-La-La, unique gifts at the Antique Center at Historic Savage Mill, or simply a day of exploration and souvenir searching at Breezy Hill Alpaca Farm and Heron's Meadow Tea Farm, the local shops have something for everyone.
Visit A History Museum or Art Gallery
Step into a world of art, culture, and history as you embark on a journey that will ignite your curiosity. Looking for an enriching and thought-provoking way to spend your Labor Day weekend? Immerse yourself in history and explore Howard County museums this Labor Day weekend or discover local artists at The Artists' Gallery. Families will enjoy exploring the interactive fantasy world and museum of DoodleHatch. 
Since many of Howard County's museums are not open Mondays or have limited hours over weekends, you'll want to confirm the time of your visit before you go.
Head to or Host a Labor Day Cookout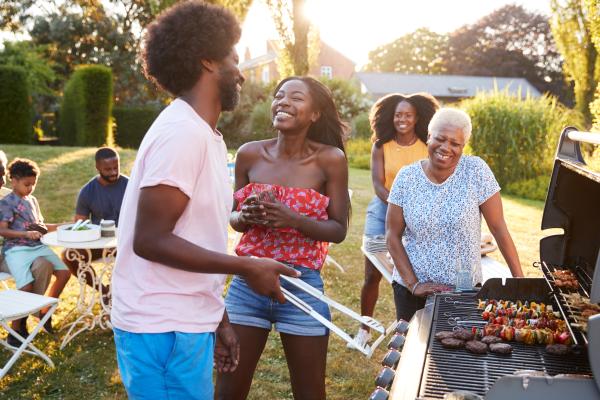 Heading to or hosting a Labor Day cookout? Many of Howard County's popular parks are great spots for a BBQ, cookout, or picnic. Be sure to pick up a 6-pack from one of our local breweries, such as Red Shedman, Lost Ark Distillery, Jailbreak Brewing Company, and Manor Hill.
You can also pick up some delicious, farm-fresh meats and produce from local farmers' stands. Clarks Elioak Farm, Breezy Willow, Mary's Land, Sharps at Waterford, and Larriland are the perfect places to find farm-fresh meats and produce, perfect for the grill.
Looking for more ideas? Check out our calendar of events and find the best event for you. No matter how you say goodbye to summer, Howard County is the ideal spot. Have a safe and happy Labor Day!