Cherry Blossoms are fast approaching and starting to bloom all over Howard County. Throughout the month people of all ages can enjoy the Cherry Blossom trees planted all over Howard County. Here are some of the best spots to view and celebrate the Cherry Blossoms in Howard County, as we welcome the Spring season.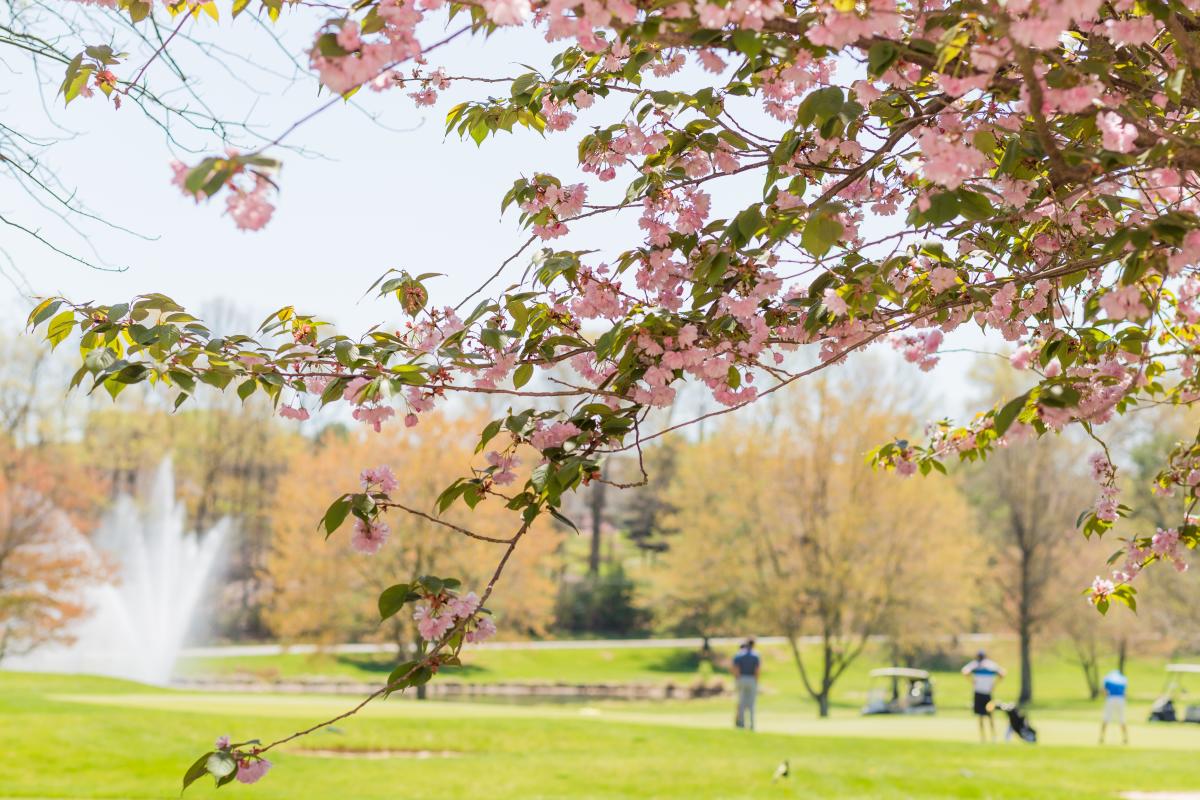 Founder's Grove has the 20 original Cherry Blossom trees planted at Centennial Park. In Historic Ellicott City, you can walk around the Welcome Center, the newly restored Thomas Isaac Log Cabin and other areas in Old Ellicott City to see where Cherry Blossoms will be blooming. Take a trip to Lake Kittamaqundi, Symphony Woods, or The Mall in Columbia to see trees that bloom around the beginning of spring. Out of town looking to avoid DC crowds? Spend a night or two at the Turf Valley Hotel & Spa, which has over 50 Blossoms of Hopes trees on the grounds, as well as all the amenities (and then some) found at hotels in The Capital. Clark's Elioak Farm will have Cherry Blossom trees while you visit the Enchanted Forest and petting zoo. You will find trees all around Historic Savage Mill, by the Bollman Truss Bridge and at Terrapin Adventures where you can go shopping, zip-lining and walking.

Blossoms of Hope Cherry Blossoms Scavenger Hunt
Blossoms of Hope is excited to announce the 2nd Annual Cherry Blossom Scavenger Hunt. Starting April 4, 2022 through May 2, 2022, adventurists will be able to explore the Blossoms of Hope tree groves, solve the clues, and hunt for the hidden treasures in each of the 15 groves.
"Take a Walk on the Wild Side..."
Our 2nd Annual Scavenger Hunt will begin on April 4th and run through May 2, 2022. 
Join us as we "Take a Walk on the Wild Side!" Explore some of Blossoms of Hope groves throughout Howard County as you Hunt for WILD animals.
We will provide the map, the clues, and some hunting tools. You pack some snacks, drinks, sunscreen and get ready to explore some of the Blossoms of Hope groves.
Where will you get the supplies necessary for the hunt?
Once you register, you will receive an email with details of how you can pick up your tote. The tote contains the Scavenger Hunt card that you can mail in when complete for a chance to win prizes.
Are there any prizes?
ALL participants will be entered for a chance to win Blossoms of Hope prizes. Participants who send in their hunt cards will be entered to win one of many door prizes, including restaurant gift cards, family venue gift cards and much more.
Ready to make plans? Turn your cherry tree adventure into a getaway! Find your perfect home away from home at a local hotel here.
How to sponsor a tree:
One of the organizations is Blossoms of Hope, which has a Howard County Cherry Tree Project. Guests can purchase a tree, including an individual Kwanzan Cherry or Native Dogwood tree throughout the year. Also, sponsorships are available for the trees already planted, starting at $155 each, which comes with a personalized plaque. Those who sponsor will receive a certificate for framing recognizing their contribution to Blossoms of Hope.