Fall brings with it a sense of warmth and nostalgia. As the leaves turn brilliant shades of red and orange, the crisp autumn air carries the promise of exciting adventures. In Howard County, Maryland, one of the best ways to celebrate this enchanting season is by visiting the charming pumpkin patches that dot the countryside.
A Harvest of Fun: Exploring Pumpkin Patches in Howard County, Maryland
From families searching for the perfect pumpkin to couples seeking a romantic date, these patches offer a delightful escape from the everyday hustle and bustle. Join us as we explore some of the most delightful pumpkin patches Howard County has to offer.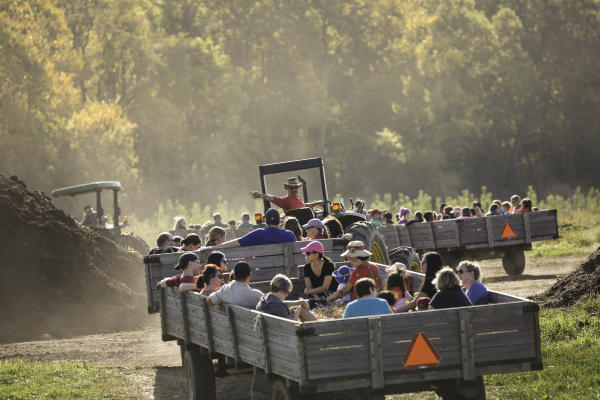 Larriland Farm
Larriland Farm is a local gem that has been providing families with memorable autumn experiences for decades. With a vast array of pumpkins to choose from and a serene rural setting, it's a fantastic destination for a fall outing. Take a leisurely hayride through the fields, navigate the corn maze, and, of course, select the perfect pumpkin to take home. The farm also offers a variety of fresh produce, making it an ideal stop for those who love farm-to-table goodness.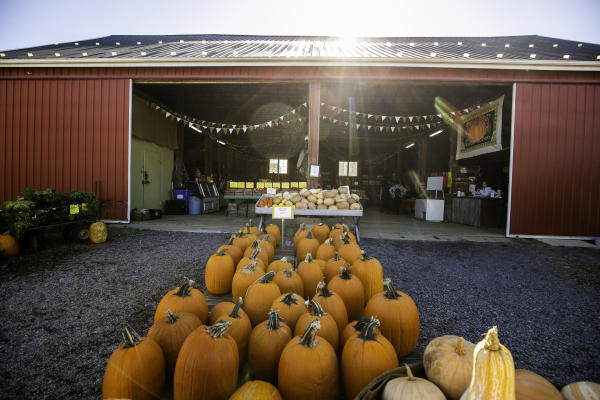 Sharp's at Waterford Farm
Nestled amidst picturesque landscapes, Sharp's at Waterford Farm offers visitors a truly authentic pumpkin-picking experience. This family-owned farm has been a staple of the community for generations. Through October, you can wander through acres of vibrant orange pumpkins, handpick your favorites, and take a scenic hayride around the farm. With their delightful farm animals, charming market, and corn maze, Sharp's is a must-visit destination for families and couples alike.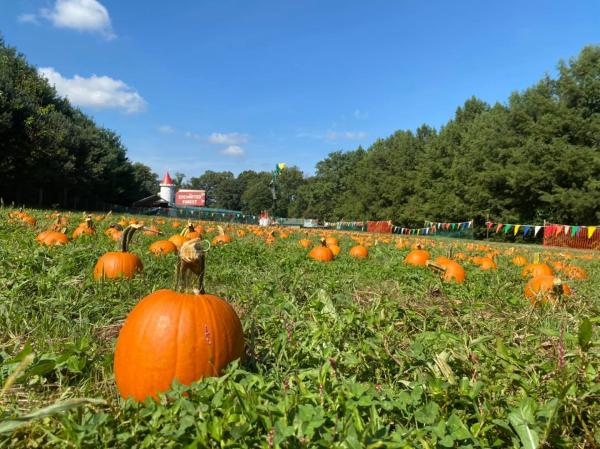 Clark's Elioak Farm
If you're looking for a pumpkin patch that combines history and whimsy, Clark's Elioak Farm is the place to be. This unique farm features a fairytale-themed adventure that delights visitors of all ages. Wander through a pumpkin-filled wonderland as you explore pumpkin patches, encounter friendly farm animals, and even visit restored attractions from the former Enchanted Forest theme park. Clark's Elioak Farm offers an unforgettable blend of nostalgia and seasonal charm.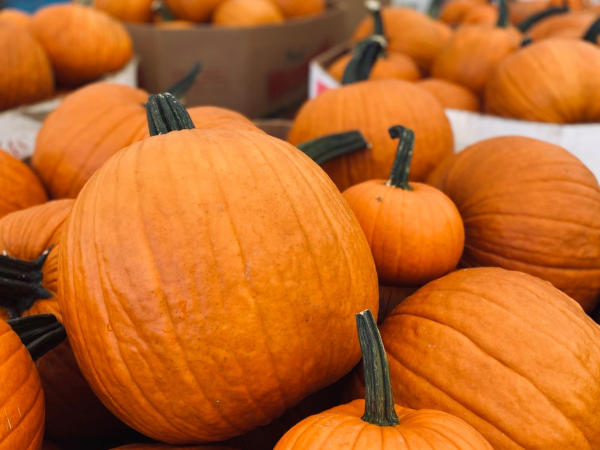 Mary's Land Farm
Amidst the rolling landscapes and scenic beauty of Howard County, Maryland, there's another must-visit destination for your fall escapades – Mary's Land Farm. Located in the heart of the county in Clarksville, Mary's Land Farm is your gateway to an unforgettable autumn experience. Whether you're coming with family, friends, or a special someone, you'll find a wealth of fun-filled activities and attractions for all ages.
At Mary's Land Farm, the fall season kicks off with a bang and continues throughout September and October. Starting on September 23rd, the farm welcomes visitors to indulge in their delightful Fall Barnyard Adventures. This is a perfect opportunity to immerse yourself in the sights, sounds, and tastes of the season.
Pumpkin patches in Howard County, Maryland, provide an idyllic way to embrace the magic of fall. Whether you're seeking a family-friendly adventure, a romantic date, or simply a taste of rural charm, these pumpkin patches offer something for everyone. As you explore the vibrant fields, savor the crisp air, and select your pumpkins, you'll create cherished memories that will warm your heart long after the season has passed. So, gather your loved ones and make your way to Howard County's pumpkin patches to experience the true essence of autumn, and book a nearby hotel. It's a harvest of fun waiting to be discovered!
Check out more things to this fall, including the best spots for foliage.