Embrace Autumn's Splendor in Howard County: A Tapestry of Fall Foliage Awaits
As the cool embrace of autumn graces Howard County, an enchanting experience awaits those who yearn to immerse themselves in the mesmerizing tapestry of fall foliage. With an array of splendid outdoor spaces and parks at your disposal, you're bound to discover your ideal haven for capturing the resplendent beauty of the season.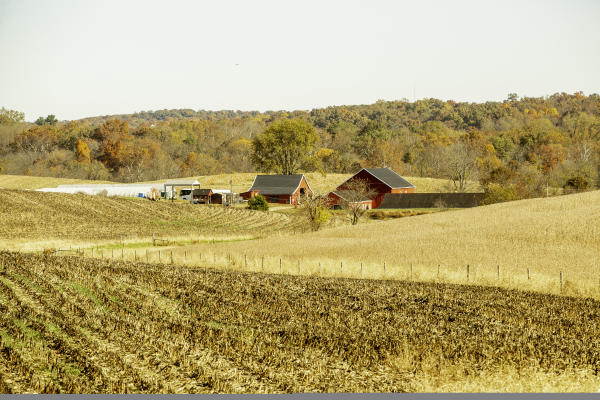 Howard County, Maryland in Fall
Discovering the Symphony of Colors
In the late days of September and early October, our landscape begins its gradual transformation, bathed in a luminous golden hue. By mid-October, Howard County awakens in a symphony of oranges, golds, and crimsons, painting a masterpiece for all to behold.
Manor Hill Brewing stands as Howard County's first and Maryland's largest farm brewery. Nestled on the Marriner family's picturesque 54-acre working farm in Ellicott City, this brewery offers not only a delightful selection of craft beers but also breathtaking vista views of the farm and the surrounding trees and hills.
Symphony Woods, home to the iconic Chrysalis, is a 51-acre arts and culture park nestled in the heart of Downtown Columbia. Explore the vibrant downtown area on a bike, with convenient Howard County Bike Share stations in and around Symphony Woods. It's a splendid way to take in the breathtaking fall scenery.
At the Greens at Turf Valley, autumn's colors burst forth in a kaleidoscope of beauty by the end of October. Play a round of golf while soaking in the stunning sights, indulge in relaxation at the spa, or savor delectable bites from a seasonal fall menu at Alexandra's American Fusion restaurant.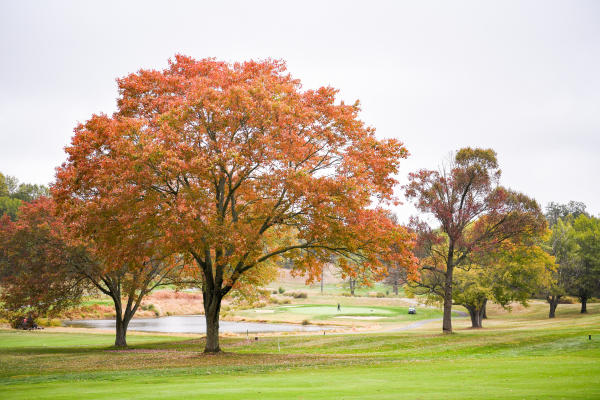 Turf Valley Resort
Perched beside Lake Kittamaqundi, The Rookery Bar & Lounge presents a delightful blend of live music, handcrafted beers, and artisanal cocktails, all set against the stunning backdrop of our natural environment. Within, expansive floor-to-ceiling windows invite you to bask in the serenity of the lake's reflection, accentuated by the welcoming glow of a rustic brick fireplace. For those crisp evenings on the horizon, anticipate the cozy allure of comfortable seating, promising both warmth and an intimate atmosphere. 
Stroll through the historic streets and charming architecture of historic Ellicott City, where over 70 eclectic boutiques, art galleries, and dining options await. Overlooking the scenic Patapsco River, this town is close to home but a world away from the ordinary.
You'll want to see the new beautiful murals painted by Mark Russo Creations throughout historic Ellicott City. Encompassing the beauty of this small charming city, the murals capture the historic buildings and heritage of the community. Bring a camera to capture the beauty of the murals located on buildings on Lower Main Street, at the former Phoenix building and Great Panes Art Glass Studio.
For the most panoramic autumn views, don't miss a visit to the Museum of Howard County History, perched on a high vantage point, offering a stunning vista of the surrounding area.
For those seeking a unique and rustic fall experience, Dive Bar & Grille in Savage is a hidden gem that shouldn't be missed. This cozy establishment offers a warm and welcoming atmosphere, making it the perfect place to unwind after a day of exploring Howard County's natural beauty.
Situated overlooking the picturesque Savage Mill Trail and the tranquil waters of the Little Patuxent River, Dive Bar & Grille offers a diverse menu featuring a wide range of culinary delights and a front-row seat to the mesmerizing colors of autumn reflecting in the river's gentle flow. As you savor your meal and perhaps a cocktail, the serene ambiance of the river and trailside foliage will enhance your fall journey through Howard County.
Howard County's Autumn Charm
This fall, Howard County invites you to savor the magic of the season, as nature's artistry transforms our landscape into a breathtaking canvas of autumn hues. Join us in celebrating the unparalleled beauty of fall foliage, and create cherished memories against the backdrop of our vibrant county.