Fall Foliage in Howard County
There's nothing better than spending a crisp autumn day reveling in the fall foliage in Howard County, and with an abundance of great outdoor spaces and parks, you can be sure to find your perfect spot for capturing the beauty of fall.
Foliage will begin to yellow in late September and early October. By mid October, HoCo should be ablaze with orange, gold, and crismon. Check out some of our suggestions for the best spots in HoCo to take in the changing leaves
Scott's Cove in Scaggsville offers scenic views of the river with picnic tables, recreations and playground areas, boating access and many nearby hiking trails. Scott's Cove is great fishing spot as well for both shore and boat fishing. 

Manor Hill Brewing is Howard County's first and Maryland's largest farm brewery.  Located on the Marriner Family 54-acre working farm in Ellicott City. The brewery offers beautiful vista views of the farm and surrounding trees and hills.
Home to the Chrysalis, Merriweather Park at Symphony Woods is a 51-acre arts and culture park located in the heart of Downtown Columbia. Downtown Columbia is also a great place for biking, with Howard County Bike Share stations in and around Symphony Woods
The Greens at Turf Valley are filled with color at the end of October. Play a round and take in the sights while you play, relax and pamper yourself at the spa, or enjoy a bite to eat from a seasonal fall menu at Alexandra's American Fusion.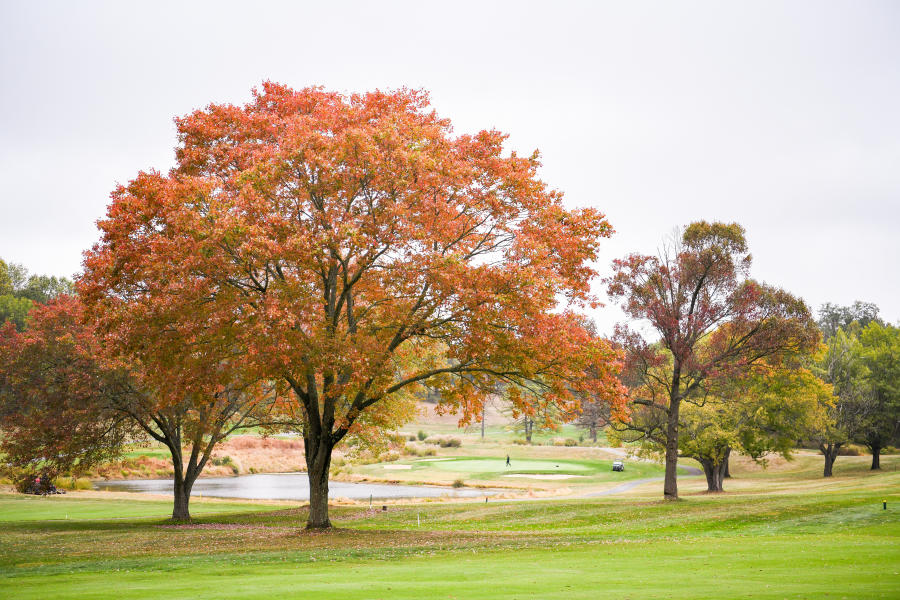 Centennial Park has won awards for its natural design and sensitivity to nature. The 337-acre park features a spectacular 54-acre man-made lake, a 2.6-mile paved pathway for hiking, walking, and biking, and 7.3 miles of interconnecting paved pathway that includes links to surrounding neighborhoods.
The Patapsco State Park extends along 32 miles of the Patapsco River, encompassing 16,000 acres and five developed recreational areas. Wonderful natural and historical features await visitors to this beautiful state park. There are many outdoor activities to engage in along the park, including biking, hiking, fishing, kayaking, and tubing. The areas surrounding the park are also wonderful for scenic drives, particularly in the Daniels area near Elkridge. 
The historic streets and architecture of Ellicott City are home to more than 70 eclectic boutiques and shops, art galleries, dining options, and more. This town is close to home, but miles from ordinary. For the best views, we recommend a visit to the Museum of Howard County History, which sits at a high point of the city and offers a stunning view of the area.