With the first day of spring already here, Easter is just around the corner! Located outside Washington DC and Baltimore, Howard County boasts wide open spaces perfect for bringing the family to enjoy an egg hunt. You can also find a number of restaurants offering Easter brunch and special menus.
Egg Hunts in Howard County, Maryland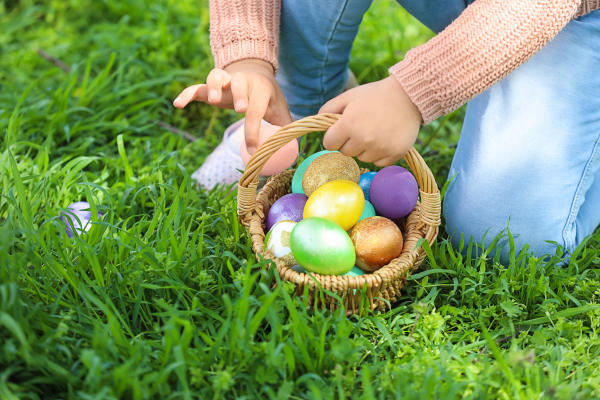 Easter Egg Hunts in Howard County, Maryland
At Clark's Elioak Farm, the Egg Hunts Galore takes place April 1 through April 9, 2023. The petting area, rides, and play area will be available. Children of different ages (ages 1 to 3 and 4 to 6) will have a chance to hunt for eggs all day (10 AM, 10:30, 11 AM, 11:30, 12 noon, 12:30, 1 PM, 1:30, 2 PM, 2:30, 3 PM, 3:30, 4 PM, 4:30 and 5 PM) on both Saturday and Sunday April 1-2 and 8-9.
On weekdays (Monday April 3 thru Friday April 7) the hunts will be at 10:30, 11:30, 12:30, 2:30 and 3:30. The $8 per person admission fee for the farm applies, but there is no extra charge for the egg hunt.
The first egg hunt each time will be for the 1-3 year olds. Once they are finished and while they are turning in their eggs for the goodie bags, the 4-6 year olds start their egg hunt. The goal is that all children have fun and find eggs that they can turn in for goodie bags, regardless of how many they collect.
Mary's Land Farm is holding its Easter Egg Hunt and Celebration on April 1, 2023. From 8 a.m. to 3 p.m., the General Easter Egg Hunt will take place with candy bags, access to food trucks, photos with the Easter Bunny, and farm animal encounters. Special shows will take place with Pam the Kindersinger from 9 a.m. to 12 p.m. and Mr. Giggles Silly Magic Show from 11 a.m. to 2 p.m. Tickets are required for anyone over age 2.
From 3 - 5 p.m., the Extreme Easter Egg Hunt will take place! Come ready to adventure through 10 acres of land to find eggs with up to $1000 in cash prizes. 
Howard County Recreation & Parks is hosting a Pool Egg Hunt at the Roger Carter Community Center on April 2, 2023 from 1:30 p.m. to 3:00 p.m. Celebrate spring by hunting for plastic eggs filled with surprises in the heated pool! Pre-registration is required.
Easter Brunch in Howard County, Maryland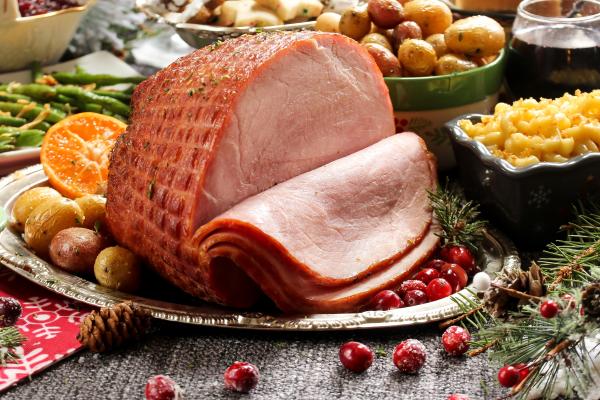 Easter Meals in Howard County, Maryland
Restaurants around the Howard County are offering special Easter menus, buffets, and brunches. Reservations are required or recommended.
Join Turf Valley on Sunday April 9th from 10am to 4pm in the Grand Ballroom. This grand buffet will feature breakfast and lunch selections in addition to chef-attended stations, desserts, and kid's favorites! 
On Sunday April 9th from 10am to 4pm, visit Alexandra's Restaurant for a brunch featuring a variety of breakfast and lunch selections, desserts, and bottomless drinks. 
Turn House Special Easter Brunch
At Turn House, a special brunch is planned for Easter with a buffet consisting of a carving station of glazed ham and roast lamb, a smoked salmon station, oyster bar, and much more!
On Sunday, April 9th, King's Contrivance is offering a special menu with seating from noon - 7 p.m. Entrees include Jumbo Lump Crab Cake, Grilled New Zealand Lamb Chops, and more.
More Things To Do To Celebrate Easter
Howard County is beautiful in the springtime and offers plenty to do! Check out some more things to do in the area on Easter weekend.
Celebrate the special holiday at Toby's Dinner Theater, which has an evening showing of Grease on Sunday, April 9th with doors open / dinner at 5 p.m. and the show beginning at 7 p.m. The buffet features a carving station of ham, turkey, and roast beef. 
Visit the Autobahn Indoor Speedway on April 17th from 12 p.m. to 10 p.m. for a special event, Catch the Easter Bunny and Win Prizes. 
With so much to do in Howard County this spring, you'll want to book an overnight stay at one of our hotels, including The Inn at Mary's Land Farm, and view a full list of Howard County Restaurants to begin planning your visit.