Maryland is known for its incredible seafood, and Howard County is a great place to experience it, all year round! Conveniently located between the waterfront metropolitan areas of Washington DC and Baltimore, Howard County restaurants have been serving up a catch with their prized culinary seafood scene. Whether you are taking a stroll on the Lakefront in Columbia or window shopping and enjoying the beautiful river views of Ellicott City, you'll want to visit our Restaurant Listings to begin planning a delightful road trip for sensational fresh, local seafood.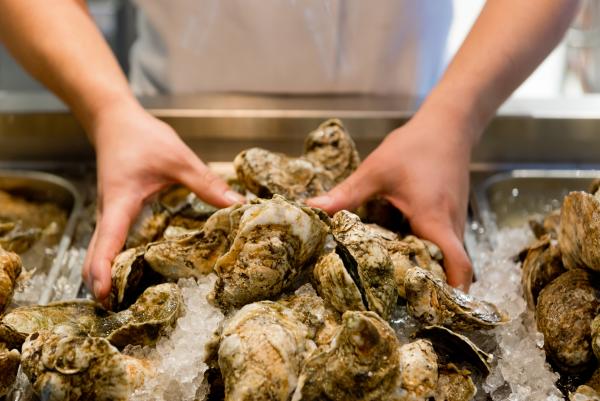 Oysters at Hudson Coastal
Celebrate the flavors of Maryland throughout October at the 2023 J.J. McDonnell Seafood Crawl. Embark on a delectable journey, relishing the exceptional crab cakes, and participating through the Let's Rallie App, all while contributing to the local culinary community. Brace yourself for a month-long feast featuring Maryland's finest crab cakes at the J.J. McDonnell Seafood Crawl 2023.
This is no ordinary seafood crawl; we're talking about a showcase of restaurants in town, each presenting their distinct crab cake creations.
Participating restaurants:
Daniel's Restaurant & Open Air Bar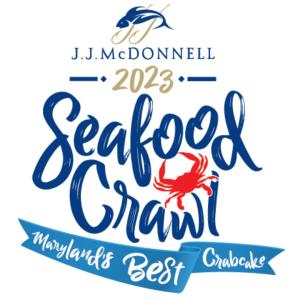 Coastal Haven
With a nearby harbor in Annapolis and the Atlantic Ocean only a short drive away, Howard County is located along the Maryland Crab and Oyster Trail. One staple on the menus of our warm and cozy restaurants is a delicious bowl of classic Maryland crab soup with sweet crab claw meat.
Steamed crabs are a classic option for an authentic, rustic Maryland seafood experience. Choose from restaurants specializing in coastal seafood to find laid-back, back-to-basics eating with a warm and welcoming atmosphere. You can enjoy picking at crabs with wooden mallets on a newspaper-lined table, and partake in the Maryland tradition of crabs and beer.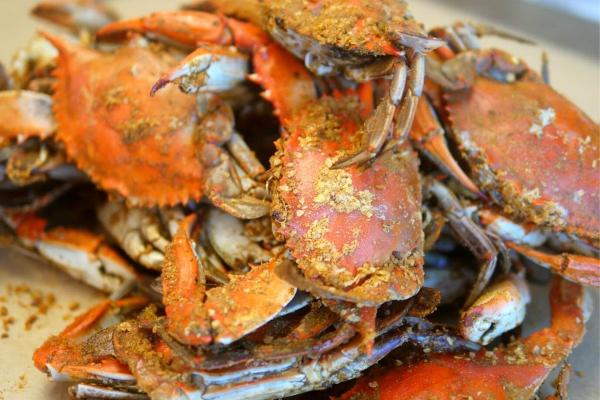 Bushel of Crabs to-go in Western Howard County
You might find them covered in Old Bay seasoning, a unique blend of herbs and spices that originated along the coast of the Chesapeake Bay over 75 years ago by McCormick & Co. Dipping crabs in a warm bowl of butter is optional and delicious. One of our local hot spots for crabs is R&L Crab, which delivers steamed blue crabs directly to your doorstep!
If you are looking for a more refined experience, some of our fine-dining American steakhouses also offer a raw bar, and many of them offer crab in some form, often as a side of Crab Mac & Cheese or Crab Dip. Maryland is most well known for its Chesapeake Bay Blue Crabs, although fresh-caught wild oysters are another wonderful option.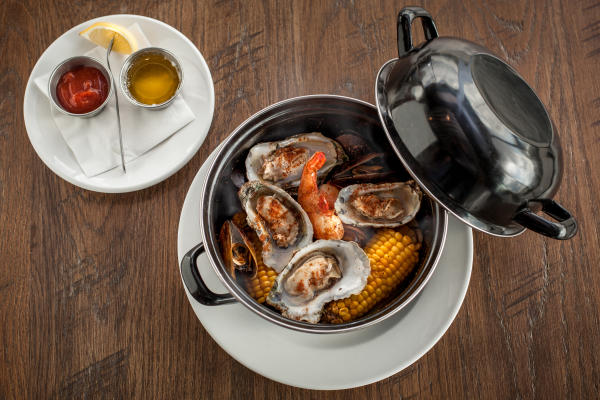 Howard County's seafood is quite the catch!
Crab cakes are another delicacy in Maryland. Our restaurants' chefs make spectacular jumbo lump crab cakes. Served with ample crab meat and a good amount of seasoning, our crab cakes are truly enjoyable and highly memorable.
Not sure where to dine? Try any place that has Seafood or Coastal in the name! You can choose from numerous contemporary seafood restaurants, market-fresh fish and raw bars, and fine dining options.
Asian Hub
With a variety of traditional Asian seafood dishes like sushi, Howard County offers a combination of Maryland and Asian cuisine. On the menus of many of our high-quality sushi restaurants, you can find a Maryland Crab Roll with jumbo lump crab meat and Old Bay Seasoning.
Sushi in Ellicott City
In Koreatown, you can also find Korean cuisine that has a wealth of seafood dishes prepared in a variety of ways. Bring your friends along, and enjoy trendy hot pot restaurants, while your adventurous taste buds try different seafood delicacies!
Mediterranean-Inspired Mussels and More
Howard County offers a wide variety of cuisines, all of which offer exceptional seafood. Venture to our Mediterranean-inspired restaurants and the quality of the seafood will continue to impress your taste buds.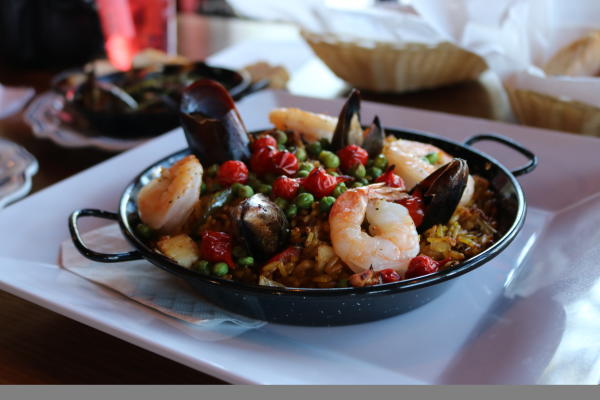 Madrid Spanish Taverna Paella
Head to a Spanish restaurant and find a family-style paella seafood feast on a bed of saffron rice that leaves everyone satisfied. If you are looking for Italian cuisine, the Frutti di Mare is loaded with jumbo lump crab meat, calamari, mussels, scallops, shrimp, and more.
Stop in this dream destination on your culinary seafood journey across the Mid-Atlantic. We serve up fresh steamed crabs, crab cakes, sushi with crab, crab soup, crab dip, and crab pretzels. Howard County in Maryland does it all. Booking a stay at the Hampton Inn Columbia is a must-do before you visit. Your culinary seafood adventure awaits! Book your visit today, and add our restaurants to your itinerary for an ultimate road trip for seafood lovers.