Escape to the Great Outdoors: Fall Getaways in Howard County
As the vibrant colors of summer transition into the warm hues of autumn, Howard County, Maryland beckons with a multitude of outdoor adventures that showcase the breathtaking beauty of the season. From the pristine landscapes of Patapsco Valley State Park to the serene charm of Scott's Cove, the invigorating Savage Mill Trail, and the ecological wonders of Howard County Conservancy, our county is your ideal fall getaway. Join us for an unforgettable autumn experience that blends nature, adventure, and relaxation.
Nestled along the banks of the Patapsco River, Patapsco Valley State Park reveals its true splendor during the autumn season, when the landscape transforms into a breathtaking canvas of warm, vibrant colors. With its lush forests and rolling hills painted in the rich hues of fall foliage, this park becomes an irresistible destination for outdoor enthusiasts and nature lovers.
Accessible from every corner of Howard County, Patapsco Valley State Park boasts numerous entrances scattered across its expansive 32-mile span. The crown jewel of this sprawling natural wonder is the Orange Grove area, a perennial favorite among visitors. Here, you'll encounter the mesmerizing Cascade Falls, a picturesque swinging bridge, and the inviting Grist Mill Trail, all of which combine to create an unforgettable outdoor experience.
Spending your visit exploring Patapsco Valley State Park means discovering an extensive network of over 200 miles of picturesque trails thoughtfully designed for hiking and mountain biking. These trails provide the perfect opportunity to fully immerse yourself in the captivating allure of the autumn season. To enhance your experience even further, consider navigating the meandering river in a kayak or canoe, offering a truly distinctive perspective to appreciate the park's exquisite autumnal charm.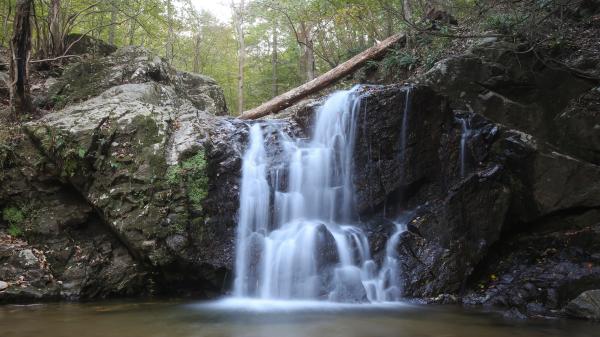 Patapsco Valley State Park Cascade Falls
In the heart of Ellicott City lies the Daniels area, a historical treasure trove that features the awe-inspiring Daniels Dam and the captivating ruins of the old Mill Town. Whether you choose to explore the vibrant Orange Grove or the historic Daniels area, be sure to pack your trusty camera and your sense of wonder. Whichever trail or locale you select, you're guaranteed to be treated to breathtaking and tranquil autumn vistas that will linger in your memories.
As you plan your visit, prepare a delightful picnic and relish the refreshing autumn breeze while enjoying your meal amidst this enchanting natural paradise. Alternatively, explore the culinary offerings at nearby restaurants such as Elkridge Furnace Inn or Rathskeller in Elkridge, or savor a meal at Mad Chef or Manor Hill Tavern in Ellicott City, all of which are conveniently located nearby.
Nestled near Maple Lawn, the Scott's Cove Recreation Area beckons those in search of a serene escape from the daily grind. This hidden gem caters to seekers of tranquility and adventure alike. Here, you can bask in the serenity of the waters, test your angling skills, or simply unwind with a captivating book by the tranquil lakeshore. The cove's picturesque scenery promises to rejuvenate your spirits.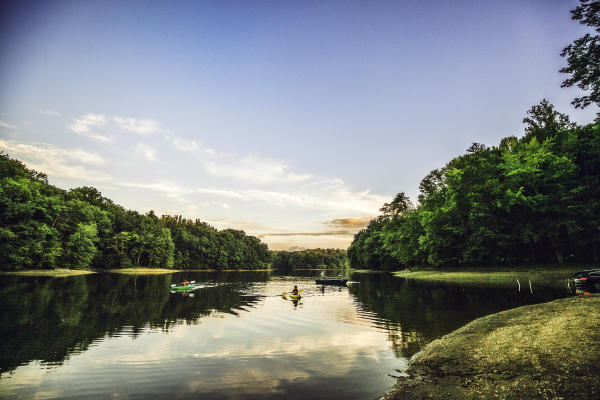 Scott's Cove Recreation Area
This idyllic spot also offers scenic river views complemented by convenient amenities like picnic tables, recreational and playground areas, boating access, and easy access to numerous hiking trails nearby. Scott's Cove Recreation Area is a paradise for birdwatchers, kayakers, canoe enthusiasts, and fishing aficionados.
In Howard County, you're never far from modern comforts, even as you revel in the wonders of nature. After your outdoor adventure, satisfy your appetite with a delectable seafood feast at Hudson Coastal Raw Bar & Grille, conveniently located nearby.
Savage Mill Trails: History Meets Adventure
Prepare to embark on a remarkable journey that seamlessly blends history and nature along the enchanting Savage Mill Trail. This scenic path winds its way alongside the tranquil Little Patuxent River, guiding you through the captivating remnants of an old mill town. Here, historic buildings have found new life as charming shops and inviting restaurants. Plan your hike with this guide to hiking around Savage Mill.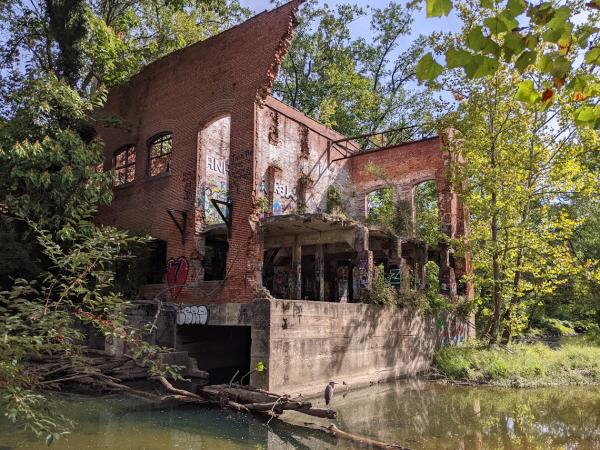 Savage Mill Trail
As you meander through this woodland wonderland, keep a watchful eye for the diverse local wildlife that calls this area home. Additionally, the trail dresses itself in brilliant autumn foliage, creating a breathtaking backdrop for your adventure. Whether you're out for a family outing, indulging in birdwatching, or simply enjoying a leisurely stroll, the Savage Mill Trail promises an unforgettable experience.
Mark your calendar for October 22nd, when the Savage 7K race will lead runners along the Patuxent Branch Trail, providing an exhilarating twist to your outdoor exploration. Don't forget to make pit stops at the charming shops within Savage Mill, including Bead Soup, Clay Coven Pottery Studio, and G+H Custom Workshop, where you can discover unique treasures to commemorate your journey.
For those interested in environmental conservation and educational experiences, Howard County Conservancy offers an array of opportunities to learn about the region's natural heritage. Fall is an especially fascinating time to visit, as the changing seasons bring new sights and sounds to the conservancy's preserved landscapes.
Nestled in Woodstock near Ellicott City, the Mt. Pleasant area beckons with its inviting 5-mile trail network, welcoming visitors from dawn till dusk daily. This scenic haven is home to an impressive variety of more than 140 bird species and a thriving wildlife population.
While hiking, you may have the delightful opportunity to encounter a couple of friendly goats, clucking chickens, and even an owl as they reside within the Conservancy. As you explore, be sure to visit the play area designed for kids, adding an extra layer of family-friendly charm to your outing.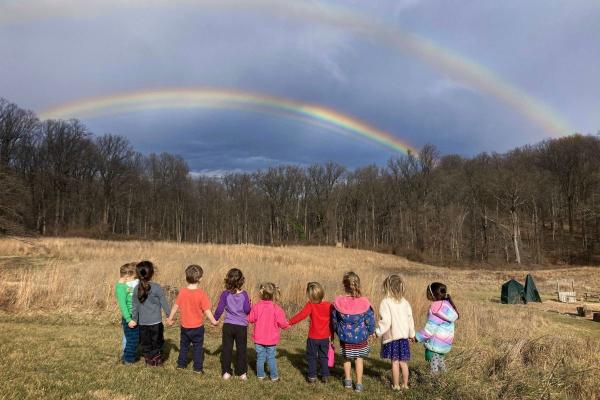 Howard County Conservancy
Delve deeper into the local ecosystem by participating in guided nature walks, engaging with educational programs, and immersing yourself in interactive exhibits provided by the Conservancy. This destination is perfect not only for families but also for students and anyone with a curious mind eager to understand the intricate balance of nature within Howard County.
After your nature-filled adventure, consider stopping by nearby restaurants such as EC Diner and Grille 620 to savor local flavors and round off your visit with a delicious meal.
Embrace Autumn's Enchantment in Howard County
Step away from your daily routine and submerge yourself in the captivating beauty of Howard County's natural wonders this fall. Whether you're captivated by the breathtaking foliage of Patapsco Valley State Park, seeking serenity at Scott's Cove Recreation Area, exploring the historical charm of the Savage Mill Trail, or immersing yourself in the ecological marvels of Howard County Conservancy, our county has something to enchant every soul during this delightful season.
As you craft your outdoor adventure, remember to relish the warmth and flavor of our county's inviting restaurants. They offer delectable cuisine and cozy atmospheres that perfectly complement the crisp autumn air. Don't forget to make reservations and savor the culinary delights that await.
And, for an extended stay that allows you to fully bask in the beauty of this season, consider reserving a comfortable room at Springhill Suites by Marriott Columbia. Embark on your autumn journey today and uncover the irresistible magic that Howard County has to offer.