Looking for the best places for brunch in HoCo? It can be hard to choose with so many great dining options, so we've rounded up some of our favorite brunch spots. From brunch and breakfast staples like eggs benedict, mimosa, and french toast, to out of the box hidden gems featuring an Italian twist of the classic American brunch, to Korean inspired breakfast and lunch dishes. Keep reading for the best HoCo has to offer for the 2nd most important meal of the day.
We Recommend : Kimchi Fries, Grilled Cheese Benny, Bibim Burger
Cafe EZ has been one of Ellicott City's most popular brunch spots for years. Tucked just off Rt 40 on Maryland's Korean Way, Cafe EZ serves up fresh and homemade brunch dishes, crepes, rice bowls, sandwiches and more. Kimchi Fries are a standout on the menu. Caramelized Kimchi & Bulgogi. Sprinkled with shredded cheese and  squeeze on chili mayonnaise. Topped with chili sauce, sesame seeds, onions and cilantro.

We Recommend : Tater Tot Casserole, Monkey Bread
Libs Grill is the charming neighborhood bar and grill of Maple Lawn. They offer bottomless Mimosa and Orange Crush and a diverse menu of contemporary comfort food like Nutella French Toast, Chicken & Waffles, and The Hangover Burger : A roseda farm beef patty, caramelized onions, fried egg, BBQ aioli, cheddar, bacon, toasted everything bagel.

We Recommend : Bagel & Lox Salad @ Manor Hill Tavern, Taco Salad @ La Palapa, Granny's Crepe @ Georgia Grace Cafe
There's no shortage of amazing brunch spots in Historic Ellicott City. Manor Hill Tavern features an omelette du jour and housemade Bloody Marys. Georgia Grace Cafe features European-inspired food with Greek influences, For an early lunch try La Palapa which has a variety of mexican dishes and, most importantly, ice cold margaritas to help take the edge off a day spent shopping in Historic Ellicott City. 
Make sure to check out all the restaurants in Historic Ellicott City here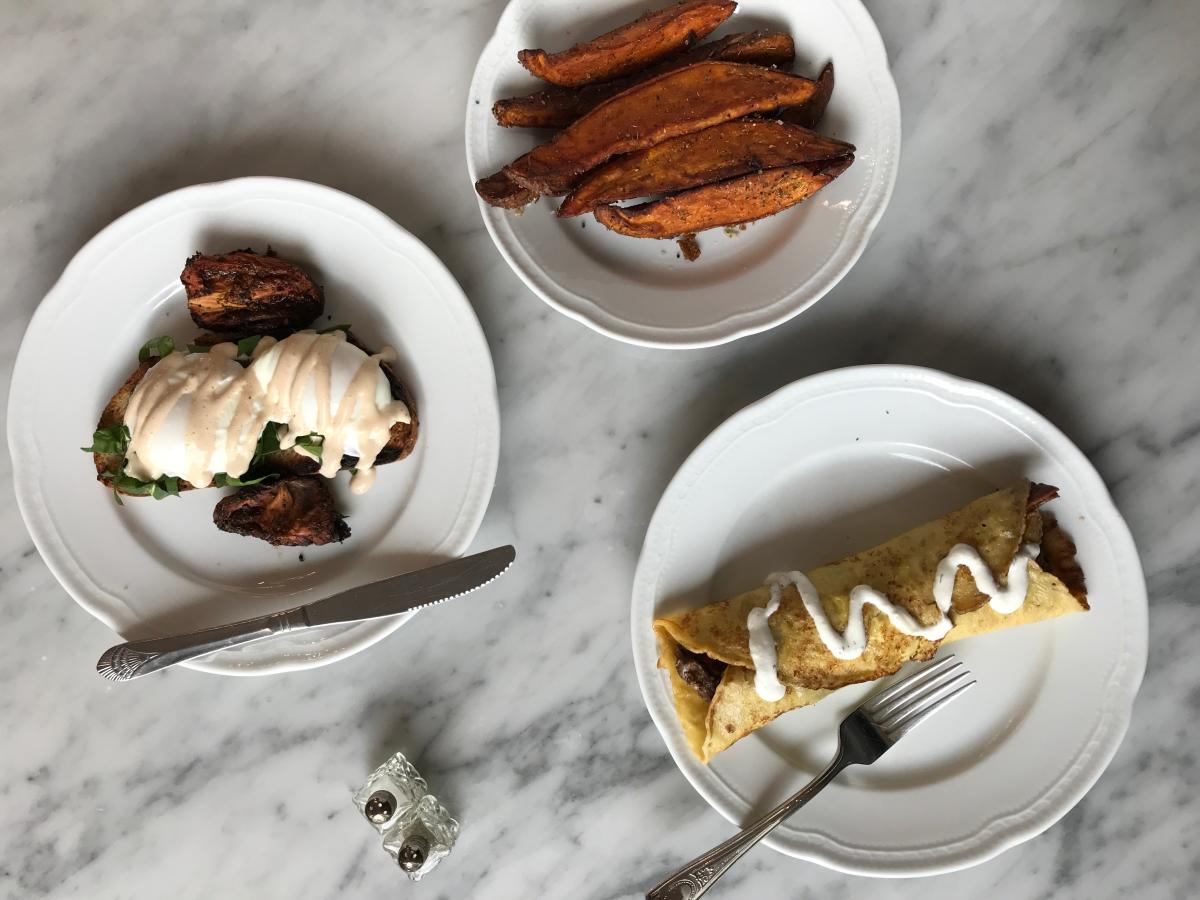 We Recommend : Monte Cristo, Granny's Sky High Biscuits, New Jersey Crab Cakes
The award winning Elkridge Furnace Inn & Garden House showcases refinement and flair with a new and innovative approach to the classic American brunch.  Weekly specials include Bottomless Mimosa and Marys, quiche of the day, and a full menu including favorites like chicken and pumpkin spice waffles with warm apples, monte cristo, and creamed chipped venison, an elevated take on the Maryland classic.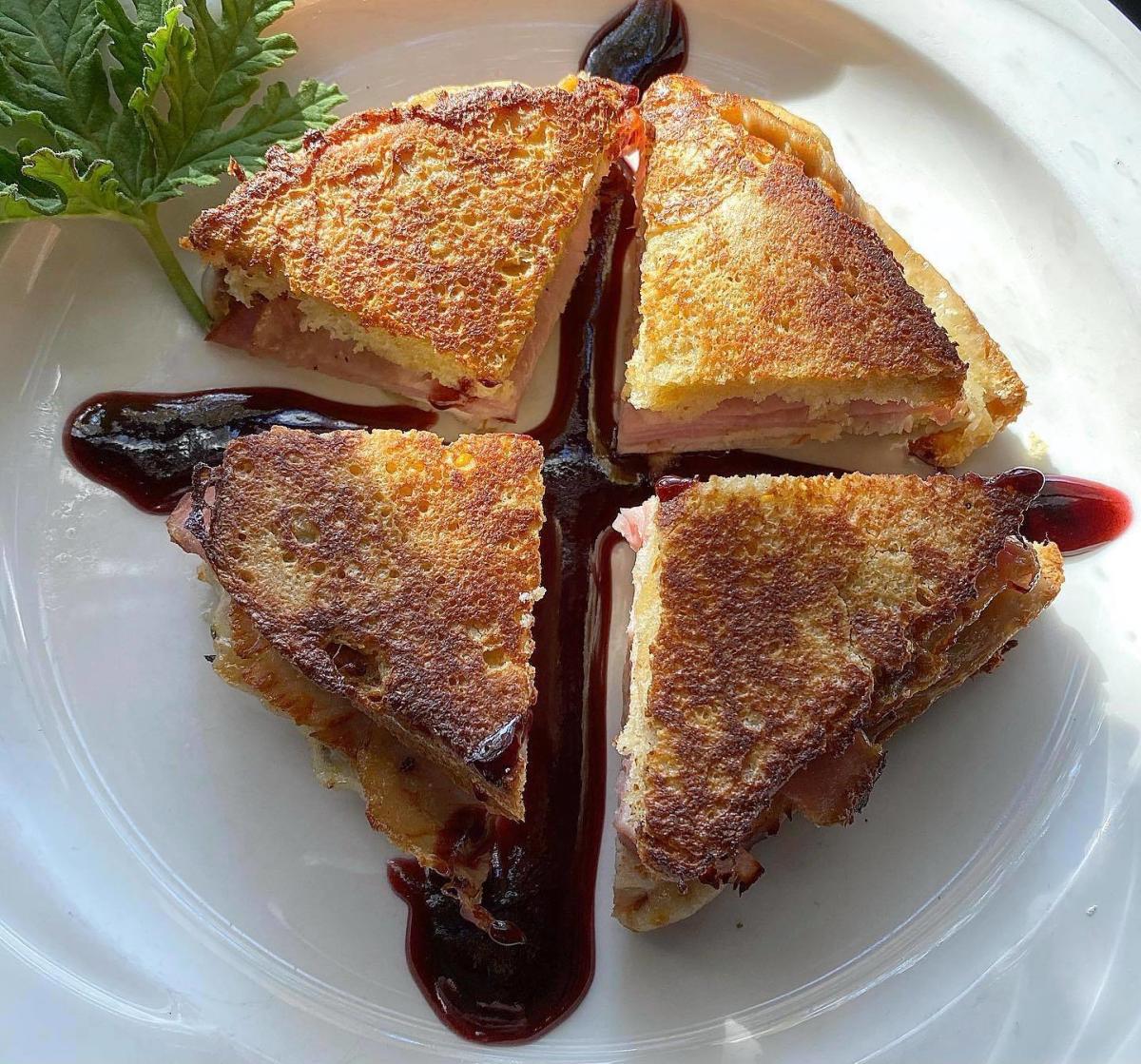 We Recommend : Crab Benedict, Cinnamon French Toast
Every Sunday, Alexandra's American Fusion serves up brunch from 11am-2pm. Enjoy classics like eggs benedict, cinnamon french toast, omelettes, and bottomless mimosas, bloody marys, or sparkling wine.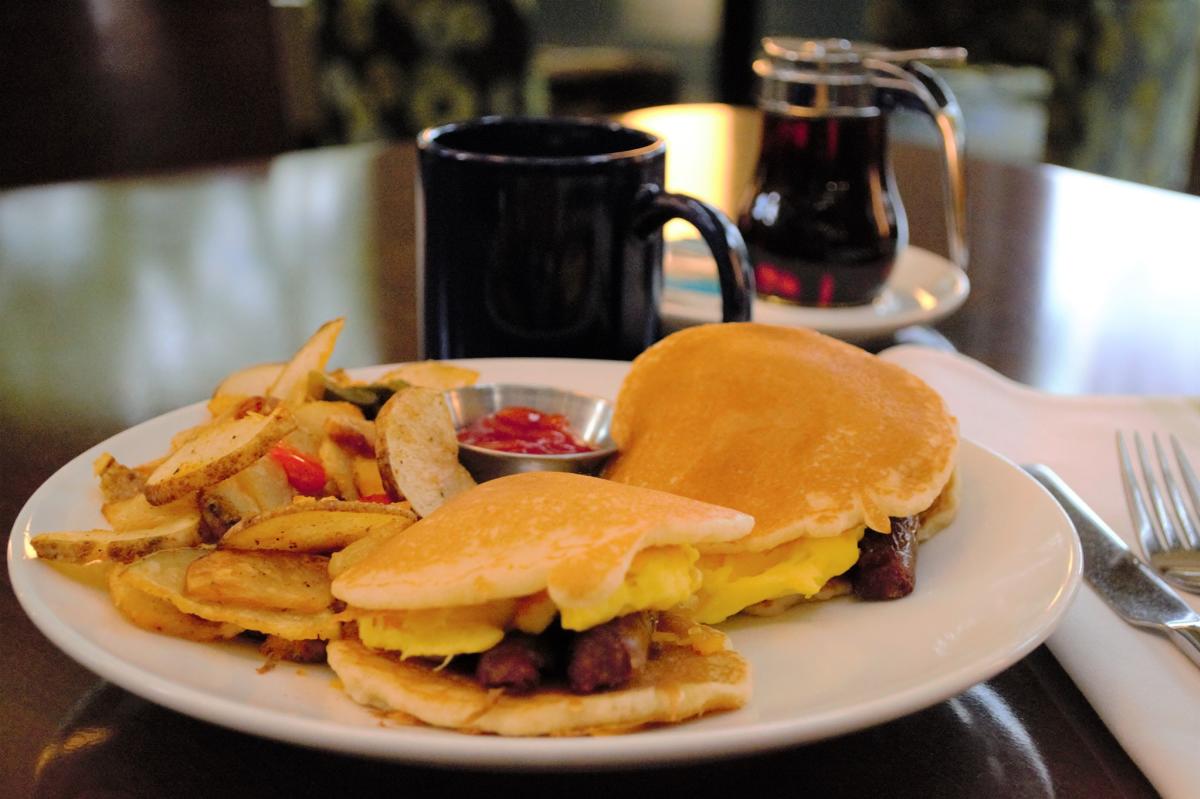 We Recommend : Polenta Bowl, Avocado Bruschetta
Galliano Italian Restaurant, one of Maple Lawn newest restaurants, opening in July 2020. They offer classic Italian entrees, brick oven pizzas, salads, and a full brunch menu featuring omelettes, pancakes & french toast, eggs benedict, & bellinis.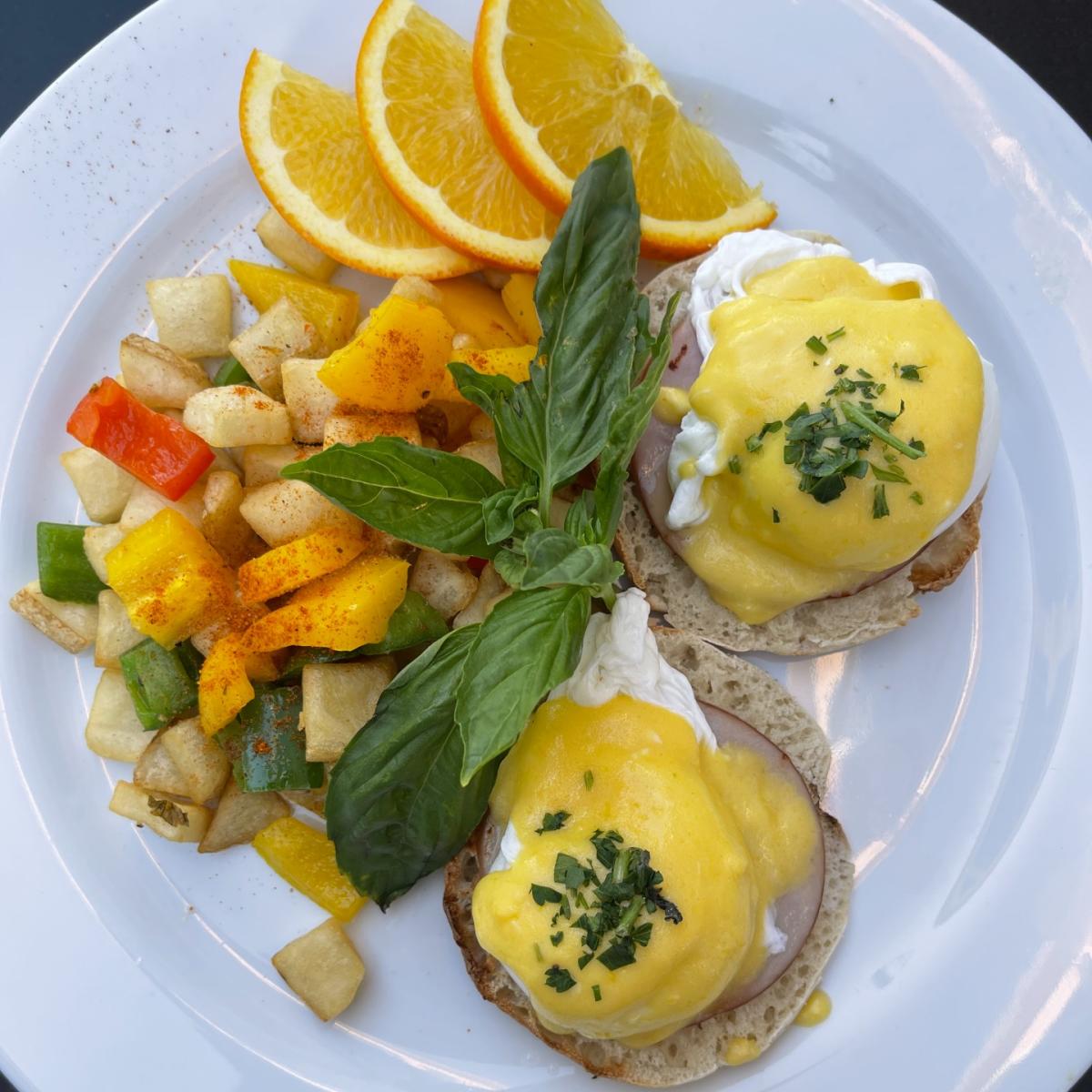 We Recommend : Country Benedict, White Oak Burger
The menu at the White Oak Tavern showcases the best local, seasonal, and sustainable meats & produce. Be sure to try the award winning White Oak Burger, a dry aged, grass fed porter - glazed caramelized onions, White Oak Special Sauce, arugula, aged white cheddar on a brioche bun.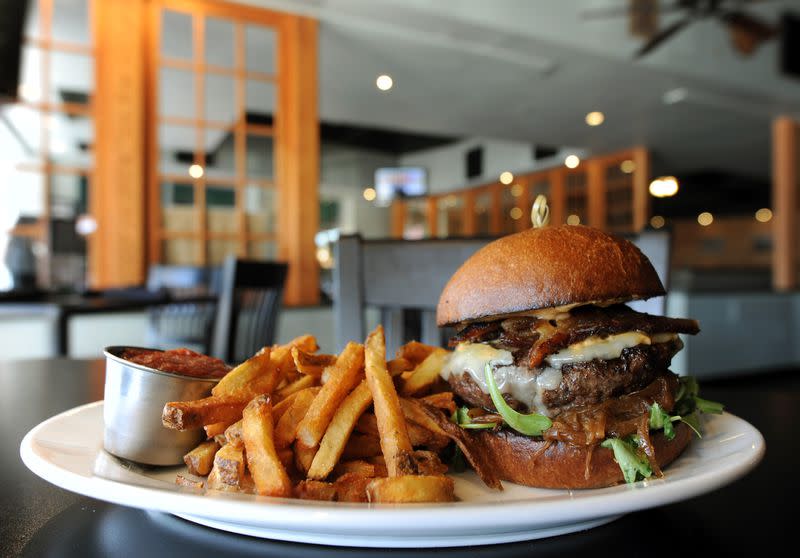 We Recommend : Brioche French Toast, Belgian Waffles, 620 Omelette
A stylish and cozy wood trimmed raw bar and grille in Ellicott City. Brunch options include Brioche French Toast, Steak and Eggs, and a raw bar featuring Shrimp Cocktail and Oysters. 
Make sure to check out all our restaurants in HoCo, as many offer special brunch, breakfast, and lunch menus. 
If your headed for Howard County for bunch, why not make it an overnight stay? Hotels are always offering deals, and many have great on site restaurants offering brunch of their own.